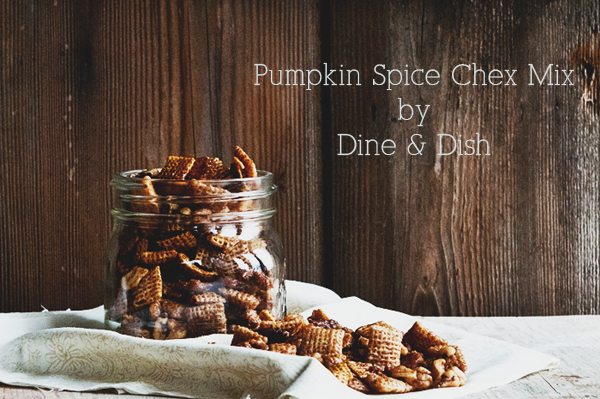 Well, hi there! I can't tell you how happy I am to have you all see my new design and to welcome you to the new home of Dine & Dish. This has been such a long time coming and it feels so good to have something clean and fresh.  I know it's quite the change, but I think it's for the good. I hope you agree!
Besides the actual look of the blog, not a lot has changed. Like I mentioned in my previous blog post, my goal was to simplify and that's exactly what I've done!
Read on for a little tour of the blog, this fantastic Pumpkin Spice Chex Snack Mix recipe, and a very special giveaway I wanted to share with you!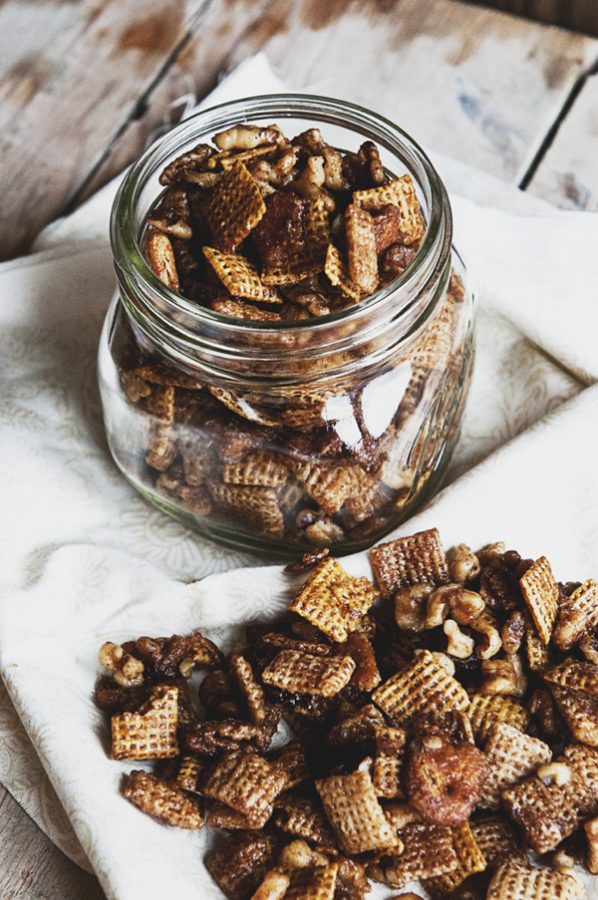 On the left hand side you will see two sliding drawers. Hover over them and they will open. In the Blog of the Week drawer I'll be linking to a favorite blog each week. I stress about blogrolls because I'm always worried about forgetting people, so hopefully this will be a way I can share some great blogs with you, without the guilt. In the Currently Reading drawer, you'll find the books I'm currently reading. Don't worry… I'll still have my Connect Through Reading posts, but this way, you can have a sneak peak of what's coming up in those while you wait.
At the bottom of the blog you will find links to some favorite Dine & Dish posts as well as my current happenings on Twitter.
The top menu bars include the normal stuff…. a tab to find out more about me and Dine & Dish, a category tab which, once clicked, will give you a visual menu of posts within that category, a cute little form to contact me through and some fabulous recipe tools for shopping and menu planning from Ziplist.
The biggest new feature I have is an easier way for you to stay updated with what's going on at Dine & Dish. I'd love to have you subscribe to my occasional updates via email so you can get the most current and up to date news! It's an easy, 2-step process. The "Stay Up to Date" form in the top, right hand sidebar will get you started. Or you can click HERE to subscribe as well.
A special thanks to Jane Johnson for the design elements and to Robin Bennett for all of the technical help with pulling it all together.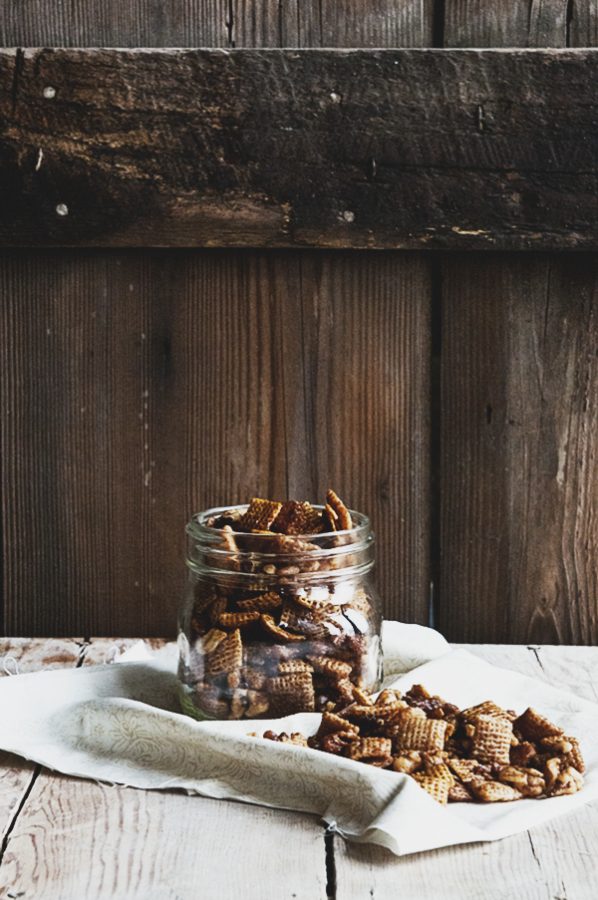 A Special Giveaway!
I mentioned at the beginning of this post that I had a giveaway for you all. I've been trying to figure out a way to thank those of you who keep coming back to Dine & Dish and to celebrate Dine & Dish turning 6! Yes! In November this sweet little blog of mine turns 6 years old!
I know that this giveaway won't apply to everyone, but I've decided to give away 6 months worth of blog mentoring plus $200 worth of resources to help you with your blog. The 6 months includes 2 hours a month with me of either phone conversation, Skype conversations, or however works best. Those 2 hours a month can be broken up in whatever way is most convenient for the winner. We can focus on any aspects of blogging you feel I could help you the most with (Writing, social media, working with brands, blogging tools, photography, etc). I'm no expert by any means, but I've learned a lot over the past 6 years and would love to share some of that with you. The winner and I will figure out where to allocate the $200… hosting, design, photography equipment, etc.
If you aren't a blogger and have something else you think I can help you with, definitley still enter. Or if you enter and win you can transfer the prize over to someone you think would appreciate it… kind of a pay it forward kind of gift! This is open to new bloggers, established bloggers, etc. Anyone who wants to chat blogging, cooking, photography, or more!
I'm going to use trusty old Rafflecopter to run the giveaway and the winner will be chosen via Random.org. I'm excited to see who I'll be working with!
a Rafflecopter giveaway

Now, for the recipe… I had my first taste of Pumpkin Spice Chex Snack Mix at the Big Kansas Barn Sale last weekend and I couldn't wait to get home and make some of my own. This recipe is partially adapted from the Chex website and is highly versatile! Enjoy (and thanks again for being here. It means so much to me!)
Pumpkin Spice Chex Snack Mix
A sweet and simple snack mix recipe, ideal for your Fall pumpkin cravings! Recipe adapted from
Chex.com
Ingredients
1/4

cup

brown sugar

1

Tablespoon

pumpkin pie spice mix

1/2

cup

butter

1

Tablespoon

vanilla

2

cups

Cinnamon Chex® cereal

2

cups

Honey Nut Chex® cereal

1

cup

Corn Chex® cereal

6

honey graham crackers

broken into bite sized pieces

1/2

cup

coarsely chopped walnuts
Instructions
In small bowl, mix brown sugar and pumpkin pie spice; set aside.

In small microwave-safe dish, microwave butter on High about 30 seconds or until melted. Stir in vanilla.

In large microwavable bowl, mix all cereals, graham cracker pieces and walnuts. Pour butter mixture over cereal mixture, stirring until evenly distributed. Add sugar and spice mixture and stir until coated.

Microwave uncovered on High 5 minutes or until mixture begins to brown, stirring every minute. Spread on wax paper or a cookie sheet to cool. Store in airtight container.