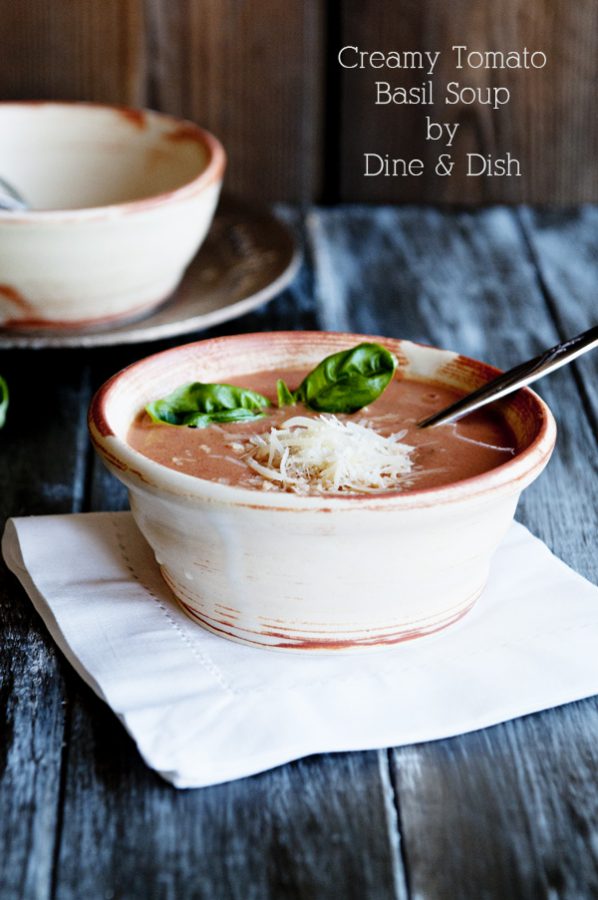 If you would have told me before today that I would make tomato soup and after one taste, I'd sit down and devour the whole bowl, I would not believe you.
In fact, before today, the mere words "tomato soup" made me gag a bit. I love tomatoes fresh from the garden and in sauce form, but tomato soup was something I equated with soggy crackers and tin cans.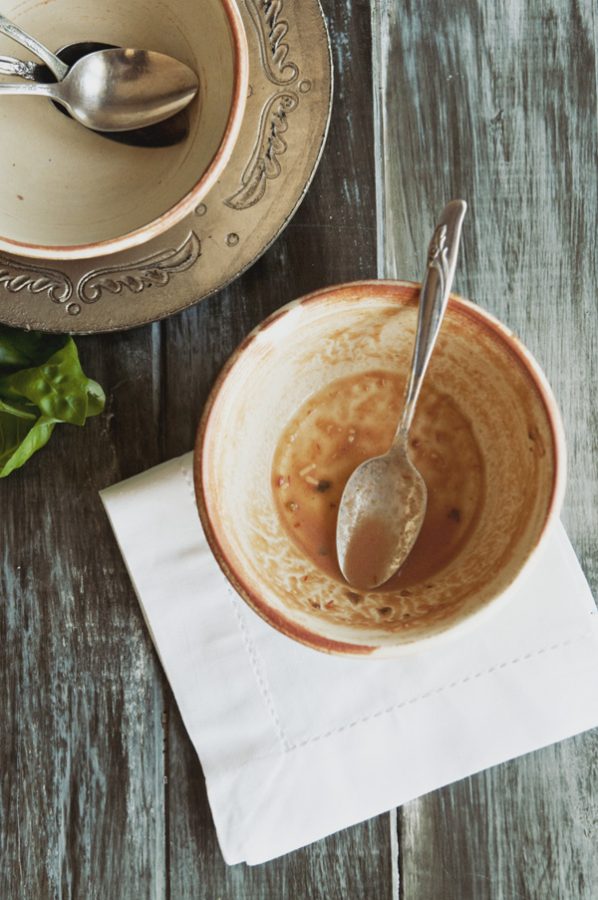 Little did I know there was tomato soup that tasted like this! Campbell's…sorry… but you've got nothing on this Creamy Tomato Basil Soup. Nothing at all!
I can only imagine how incredible this soup would be with fresh from the garden tomatoes (of which I had none) but even still, with the ingredients I used, it was better than I anticipated being. So good it has definitley made it near the top of my favorite soups. The only thing that would have made it even better was if I served it with a thick slice of homemade Buttery Beer Bread.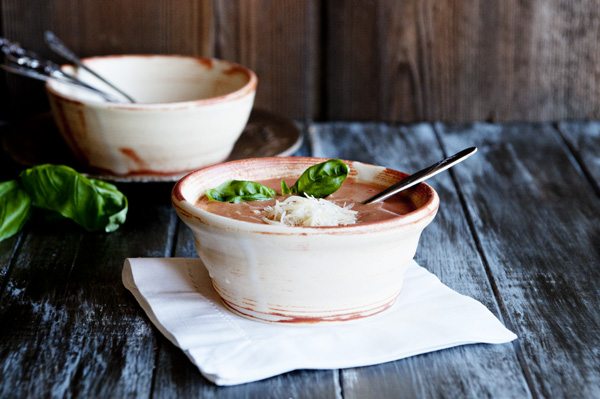 Tomato soup, I'm sorry I've put you on the "avoid at all costs" list for so long. Hopefully my ode of love to you will help others convert to being a fan. Like myself, prior to today, they don't know what they've been missing.
I used herbs from Gourmet Garden in this soup. Now that our fresh herbs have gone away for the cold weather, I've turned to Gourmet Garden in my kitchen for fresh herb flavor. I'll be sharing more about this product later in the week, including a giveaway for you to try them as well!
Creamy Tomato Basil Soup
This creamy and flavorful Tomato Basil Soup will turn you into a tomato soup lover!
Ingredients
1 28

ounce

can crushed tomatoes

1 1/2

cups

V-8 juice

1 1/2

cups

chicken broth

4

Tablespoons

Gourmet Garden Basil

or 4 tablespoons fresh basil, chopped

2

Tablespoons

Gourmet Garden Garlic

or 3 cloves garlic, minced

1/2

teaspoon

Kosher salt

1/2

teaspoon

cracked black pepper

1/4

cup

butter

cubed

1

cup

heavy whipping cream

1/4

cup

fresh shredded Parmesan cheese
Instructions
In a large stockpot or French Oven, bring crushed tomatoes, V-8 juice, chicken broth, basil, garlic, salt and pepper to a boil. Reduce heat to low and simmer for 30 minutes.

Add butter, heavy whipping cream and Parmesan cheese, stirring continuously. Bring heat to medium and stir until butter has melted.

Serve hot, topping with additional Parmesan cheese as garnish, if desired.