Here are detailed reviews of the 11 books I read in January!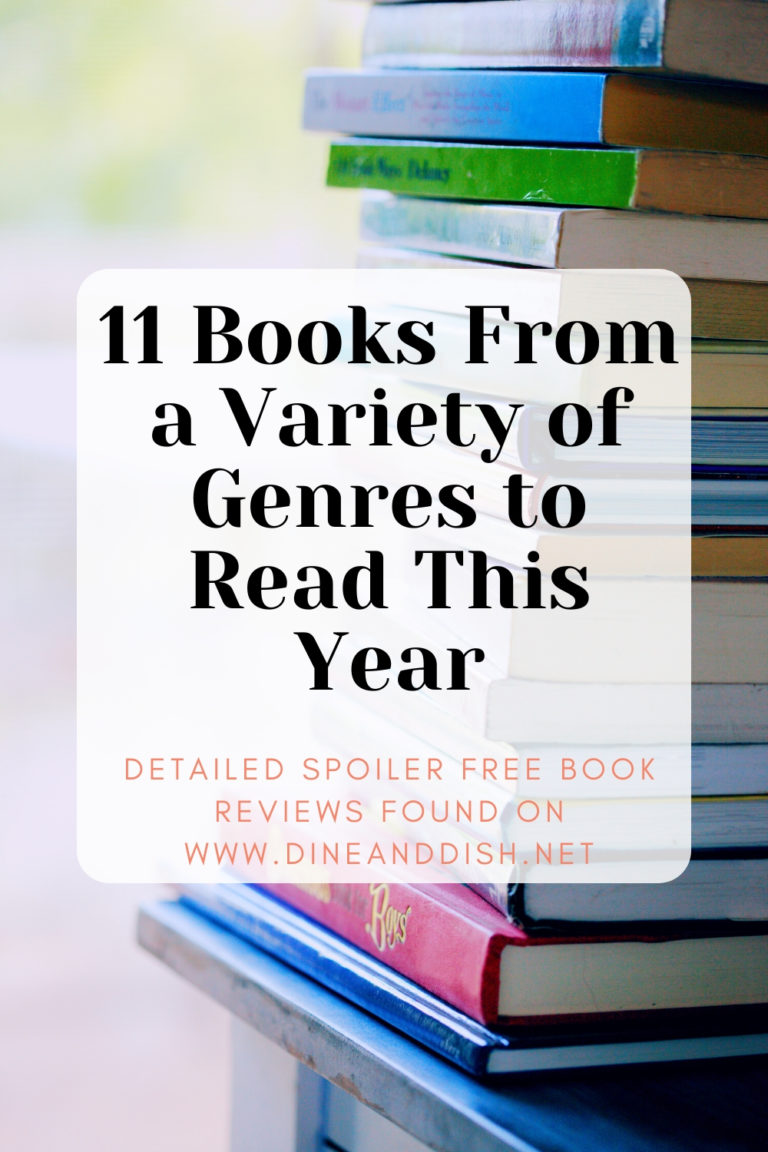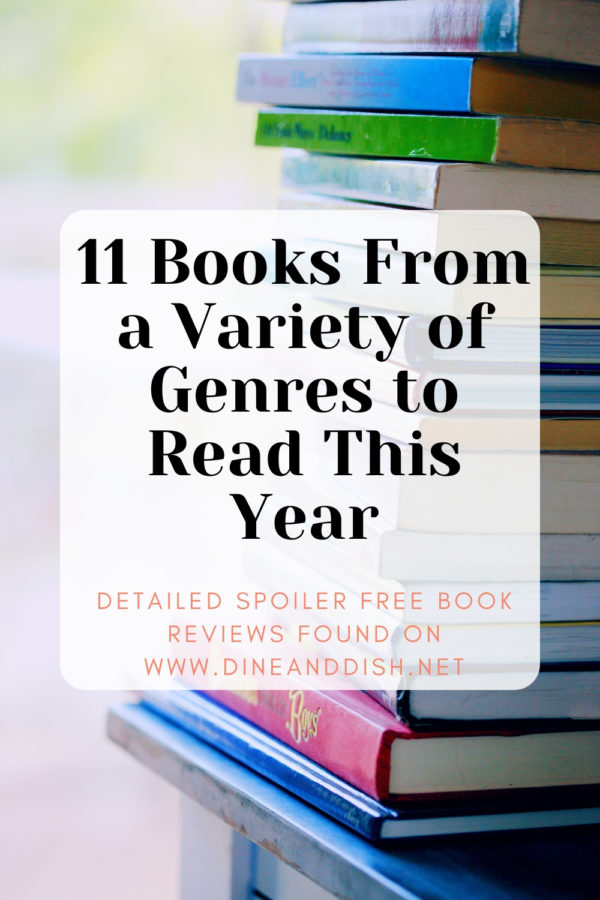 January was a great reading month for me. I read 11 books – and although they weren't all 5 star reads, they definitely kept me interested in turning the pages. From fantasy fiction (which is definitely not a genre I read much) to a couple of books by some of my favorite authors, to a book I loved that ended up being the center of controversy, the books from this month offer up a bit of everything!
The mom of my best friend in high school also sent me this new book journal! I love the format and have decided to adapt it to use as a structured format for my book reviews. I hope this new format helps you to determine if any of these books are ones you want to read or listen to.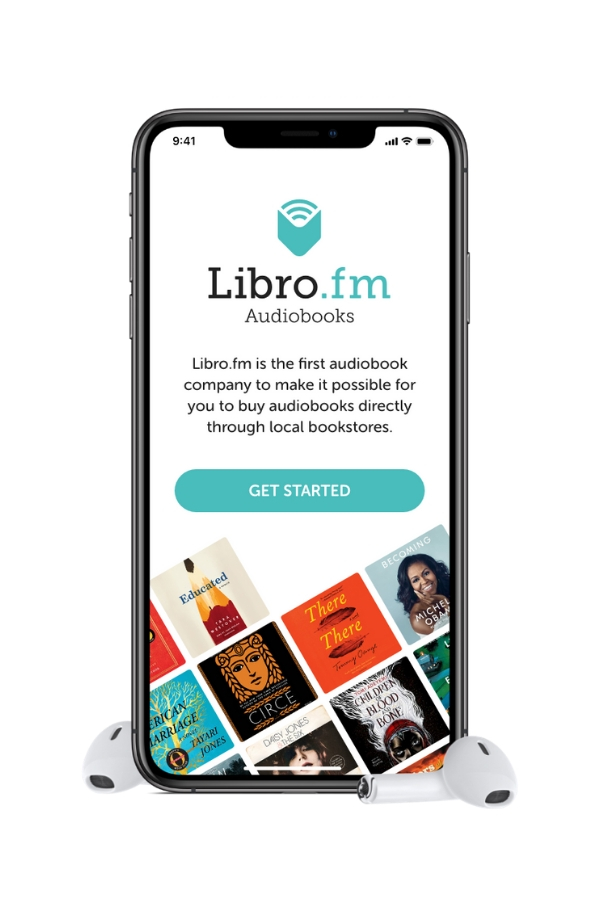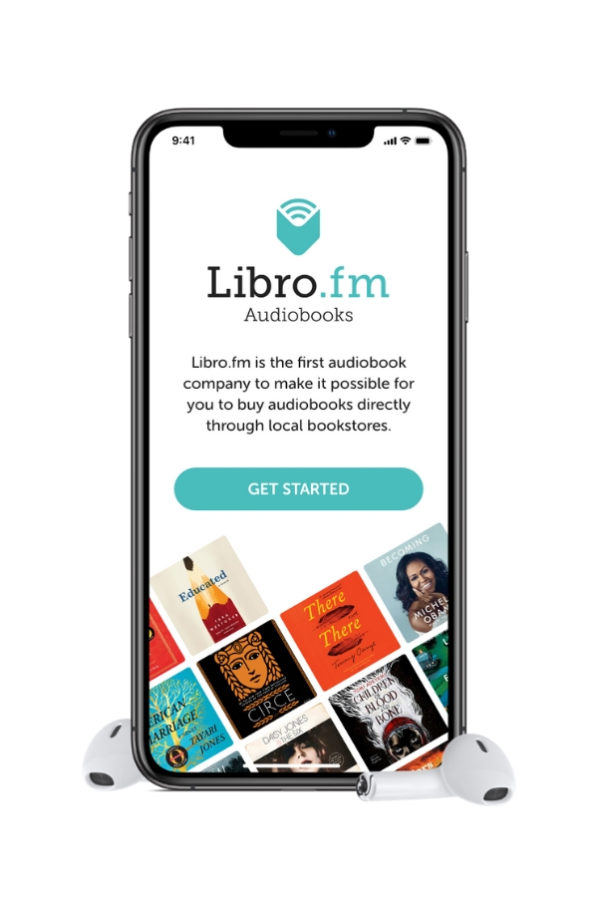 Also, as I've shared in a previous post, I recently discovered Libro.fm and absolutely love it as my new source for audiobooks. Libro.fm is the first audiobook company that shares it's profits with local, independent bookstores. If you are interested in giving Libro.fm a try, simply click here to start a Libro.fm monthly membership for only $14.99 and you'll get 3 audiobook credits with no expiration. You can also use code dineanddish at checkout for the same discount.
11 Book Reviews from January 2020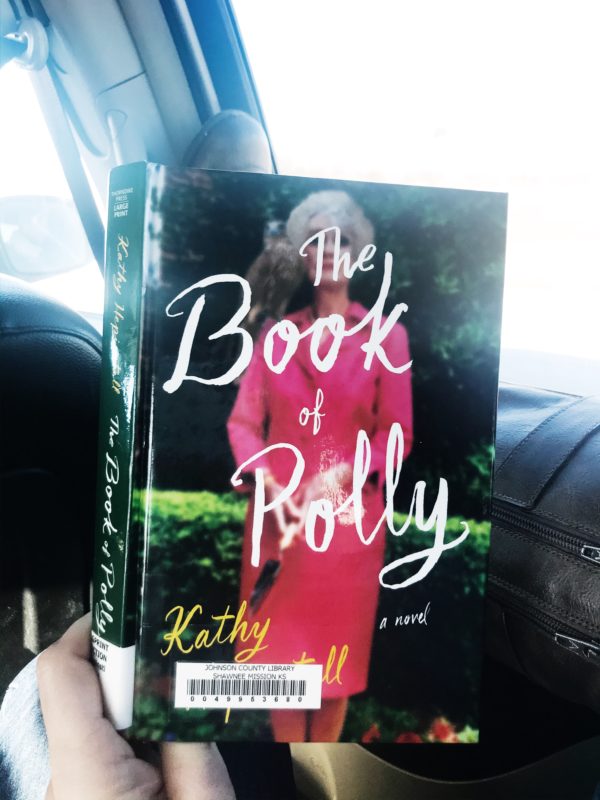 ---
Publisher Info: Pamela Dorman Books March 14, 2017 | #of pages: 336 | Length of Audiobook: 9h 18min | Genre: Women's Fiction | Source: Library
Direct Links: 📚Amazon, 🎧Libro.fm or 📖Goodreads.
Overall Rating: ⭐⭐⭐⭐ | Plot: ⭐⭐⭐⭐| Characters: ⭐⭐⭐⭐⭐
---
Publisher Blurb: Willow Havens is ten years old and obsessed with the fear that her mother will die. Her mother, Polly, is a cantankerous, take-no-prisoners Southern woman who lives to chase varmints, drink margaritas, and antagonize the neighbors—and she sticks out like a sore thumb among the young modern mothers of their small conventional Texas town. She was in her late fifties when Willow was born, so Willow knows she's here by accident, a late-life afterthought. Willow's father died before she was born, her much older brother and sister are long grown and gone and failing elsewhere. It's just her and bigger-than-life Polly.
Willow is desperately hungry for clues to the family life that preceded her, and especially Polly's life pre-Willow. Why did she leave her hometown of Bethel, Louisiana, fifty years ago and vow never to return? Who is Garland Jones, her long-ago suitor who possibly killed a man? And will Polly be able to outrun the Bear, the illness that finally puts her on a collision course with her past?
My Review: As a child of an older mom, I could relate to this book so much. My mother wasn't as old as Polly when she had Willow, but she had me in her 40's, which was considered "older" for having children in the 70's. I had 4 older siblings and as the youngest, always feared my parents dying when I was young. In fact, one time my sister and I were washing the dishes and I broke down in tears thinking I only had a few years left with my parents alive. I was accidentally counting by tens instead of 1, and worst-case scenario my parents would have been 100 in 5 years.
Needless to say, Willow's life was a lot different than mine, but there were a lot of moments I could deeply relate to. I found this book to be hilarious as well as heart breaking. I alternated between laughing and crying. I love books that offer the reader to experience a wide range of emotions and The Book of Polly did exactly that.
Favorite Quotes: "You should have tried the eggplant parmesan she tried to hoist on me at the church bake sale. No wonder her children turned to Satan. He probably showed up as an angel of light and promised them a decent meal." – Polly
Recommendation: If you love southern fiction and novels about feisty women, you'll love The Book of Polly. Great for readers who enjoyed books like The Divine Secret of the Ya Ya Sisterhood and The Story of Arthur Truluv.
---
Publisher Info: Riverhead Books January 7th 2020 | #of pages: 482 | Length of Audiobook: 13h 8min | Genre: Mystery / Suspense | Source: Libro.fm audio ARC
Direct Links: 📚Amazon, 🎧Libro.fm or 📖Goodreads
Overall Rating: ⭐⭐⭐⭐ | Plot: ⭐⭐⭐⭐| Characters: ⭐⭐⭐⭐
---
Publisher Blurb: In a Philadelphia neighborhood rocked by the opioid crisis, two once-inseparable sisters find themselves at odds. One, Kacey, lives on the streets in the vise of addiction. The other, Mickey, walks those same blocks on her police beat. They don't speak anymore, but Mickey never stops worrying about her sibling.
Then Kacey disappears, suddenly, at the same time that a mysterious string of murders begins in Mickey's district, and Mickey becomes dangerously obsessed with finding the culprit–and her sister–before it's too late.
My Review: Liz Moore wrote one of my all-time favorite books, Heft, so when Libro.fm offered me an ARC copy of her newest book I jumped on it immediately. She is one of those authors I will read every single time she releases a new book, no questions asked. Long Bright River was a complete departure from Heft, but Moore's strength in telling a compelling and engaging story has not changed.
Although I would classify this as a mystery/suspense novel, it is as much a novel about the intricacies of family dynamics and challenging sister relationships. Liz shares this story with the heart and soul of a sisterhood bond that may seem long gone but has truly never disappeared. As with all of Moore's novels, the reader becomes emotionally invested in the characters, not wanting to let them go, long after the story has ended.
The only reason for 4 stars versus 5 is I felt as if there were a few parts of the story that dragged on a bit. I found myself wanting to speed up reading it so I could get to some sort of resolution by the end.
Favorite Quotes: "Who on earth can explain, in words alone, the great gutting tenderness of holding your child in your arms? The animal feeling of it—the baby's soft muzzle, the baby's new skin (which throws into relief the wear your own has endured), the little hand reaching up to your face, searching for family. The quick small pats, light as moths, that land on your cheek and chest." – Mickey
Recommendation: I can't think of too many people who won't like this book. Even if you aren't a big mystery fan, this is just as much a book about family dynamics and relationships. Readers who enjoyed the books Defending Jacob by William Landry and Take Me With You by Catherine Ryan Hyde will like Long Bright River.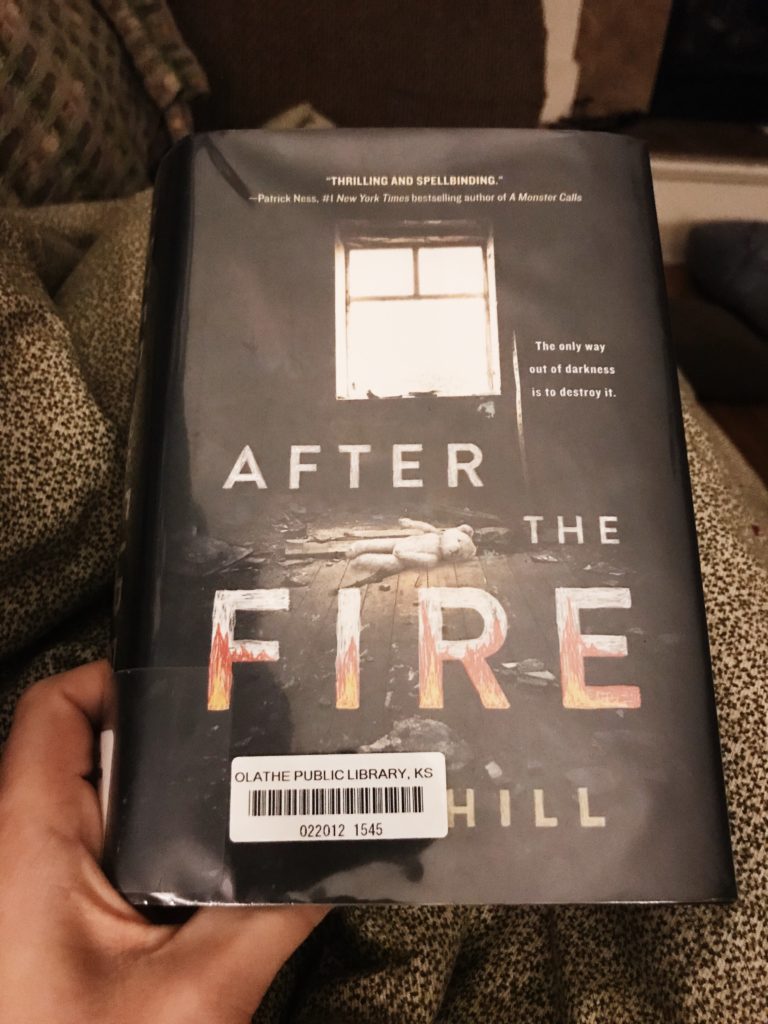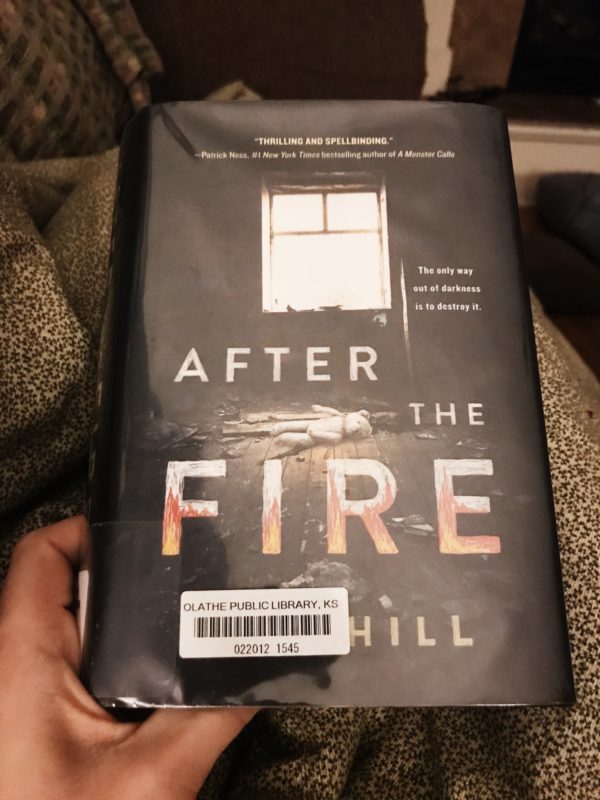 ---
Publisher Info: Usborne Publishing June 1st, 2017 | #of pages: 476 | Length of Audiobook: 14h 4min | Genre: Young Adult | Source: Library
Direct Links: 📚Amazon, 🎧Libro.fm or 📖Goodreads
Overall Rating: ⭐⭐⭐1/2 | Plot: ⭐⭐⭐⭐| Characters: ⭐⭐⭐
---
Publisher Blurb: The things I've seen are burned into me, like scars that refuse to fade.
Before, she lived inside the fence. Before, she was never allowed to leave the property, never allowed to talk to Outsiders, never allowed to speak her mind. Because Father John controlled everything―and Father John liked rules. Disobeying Father John came with terrible consequences.
But there are lies behind Father John's words. Outside, there are different truths.
Then came the fire.
My Review: Maybe it is because I was an impressionable teen when the Branch Davidians compound was sieged, but I've always had a fascination with the lives of cult members. After the Fire is loosely based on the former cult from Waco, TX and was so fascinating to read. Told as a fictional account from the perspective of some of the children who were able to escape and taken to a hospital for therapy and evaluation, this book kept me up late at night reading.
Readers are taken on a journey from the past to the present, given insight into the minds of cult members….how they were brainwashed into not trusting the government and believing that the compound they lived in and the leader they worshiped was akin to God himself. Through multiple therapy sessions, Moonbeam (one of the main characters and eldest children from the cult) discovers her story has more layers than she ever thought possible. The line between what she thought was the truth and the actual truth becomes increasingly clear.
Favorite Quotes: "Bad and good, False and True: they're the opposite ends of a whole spectrum of behavior, not the only two things a person can be. Because life just isn't that simple. People aren't that simple, even though I'm sure things would be a lot more straightforward if they were."
Recommendation: This was a fast-paced book and I really liked the past to present format Hill used to tell the story. Readers who enjoyed Educated by Tara Westover or All The Ugly and Wonderful Things by Bryn Greenwood would like After the Fire.
---
Publisher Info: Flatiron Books January 21st, 2020| #of pages: 400 | Length of Audiobook: 16h 55min | Genre: Domestic Literary Fiction | Source: Libro.fm Audio ARC
Direct Links: 📚Amazon, 🎧Libro.fm or 📖Goodreads
Overall Rating: ⭐⭐⭐⭐⭐ | Plot: ⭐⭐⭐⭐⭐| Characters: ⭐⭐⭐⭐⭐
---
Publisher Blurb: Lydia Quixano Pérez lives in the Mexican city of Acapulco. She runs a bookstore. She has a son, Luca, the love of her life, and a wonderful husband who is a journalist. And while there are cracks beginning to show in Acapulco because of the drug cartels, her life is, by and large, fairly comfortable.
Even though she knows they'll never sell, Lydia stocks some of her all-time favorite books in her store. And then one day a man enters the shop to browse and comes up to the register with a few books he would like to buy—two of them her favorites. Javier is erudite. He is charming. And, unbeknownst to Lydia, he is the jefe of the newest drug cartel that has gruesomely taken over the city. When Lydia's husband's tell-all profile of Javier is published, none of their lives will ever be the same.
Forced to flee, Lydia and eight-year-old Luca soon find themselves miles and worlds away from their comfortable middle-class existence. Instantly transformed into migrants, Lydia and Luca ride la bestia—trains that make their way north toward the United States, which is the only place Javier's reach doesn't extend. As they join the countless people trying to reach el norte, Lydia soon sees that everyone is running from something. But what exactly are they running to?
My Review: I read American Dirt book prior to Oprah choosing it as her book club selection and prior to the controversy surrounding the publisher and author. With that said, I'm hesitant to share much here about my thoughts on the book. Reading it without the filter of controversy I will say I gave it a 5-star rating and found the book to be a compelling page-turner. With that said, I agree there needs to be significant changes in the publishing industry and how books are marketed to the public. I don't believe Jeanine Cummins is an awful person and doubt she intentionally meant any ill intent when writing this book. I feel that "cancel culture" is in full force here and she has not been given a fair chance but also believe both the author and the publishing industry need to listen to the valid concerns being presented. Read the book if you want and form your own opinions from your experience.
Favorite Quotes: "She points the phone back to her own face. 'So can we be finished now, yes? Or should we keep on killing people?'Javier unleashes a noise that's half sob and half laughter. He wants to plead not guilty by reason of grief. She knows grief is a kind of insanity. She knows." – Lydia
Recommendation: I definitely think readers who are interested in this book and opening their minds to what and why there is controversy surrounding it should read it. I feel like readers who enjoyed A Million Little Pieces by James Frey and Refugee by Alan Gratz will appreciate the story of American Dirt.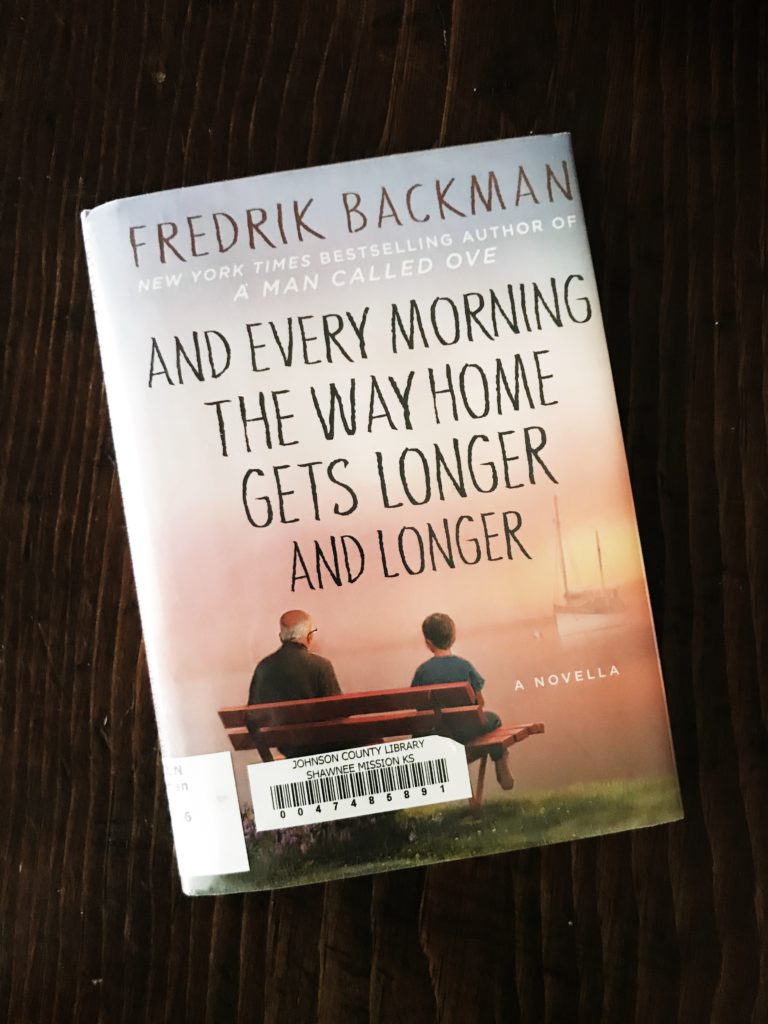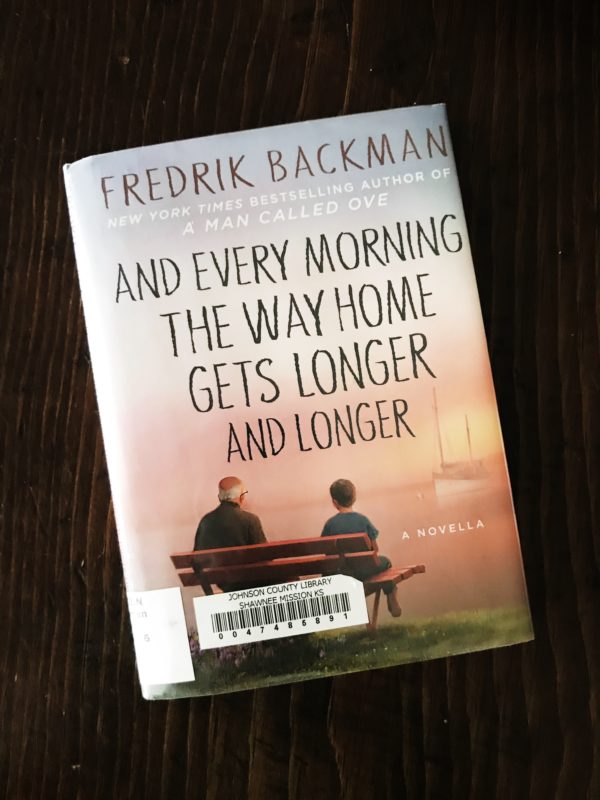 ---
Publisher Info: Atria Books November 1st 2016| #of pages: 97 | Length of Audiobook: 1h 9min | Genre: Novella Literary Fiction | Source: Library
Direct Links: 📚Amazon, 🎧Libro.fm or 📖Goodreads
Overall Rating: ⭐⭐⭐⭐ | Plot: ⭐⭐⭐⭐| Characters: ⭐⭐⭐⭐
---
Publisher Blurb: An exquisitely moving portrait of an elderly man's struggle to hold on to his most precious memories, and his family's efforts to care for him even as they must find a way to let go.
My Review: For a book that is less than 100 pages, this novella made quite an impact. This is the story of an elderly man, his grandson and their relationship as the man starts declining in health and the grandson tries to comprehend what life might be like without him. It's an emotional short story that will have you smiling and crying. For anyone who has lost someone they love, this novella is worth picking up.
Favorite Quotes: "It's an awful thing to miss someone who's still here."
Recommendation: Fans of Backman's book, A Man Called Ove, will absolutely want to read this novella. Readers may also enjoy The End of Your Life Book Club by Will Schwalbe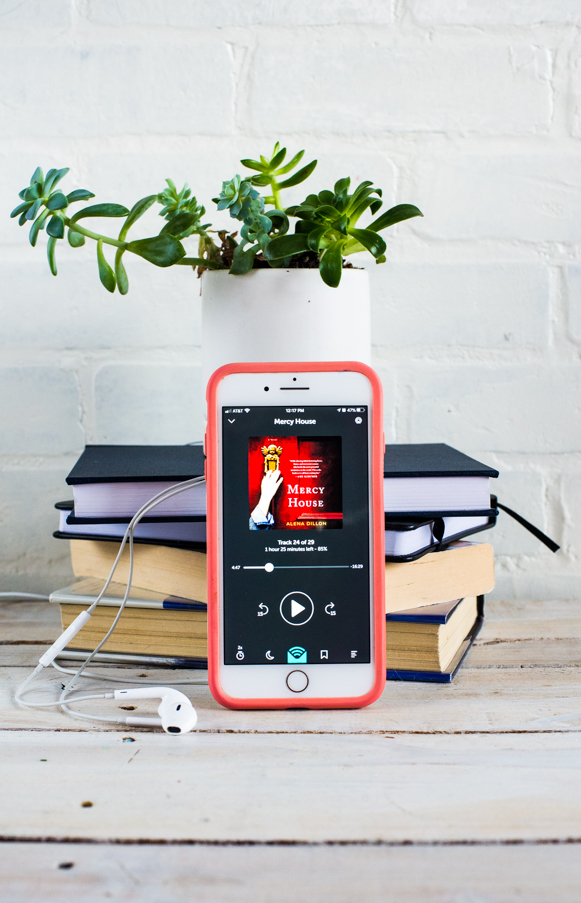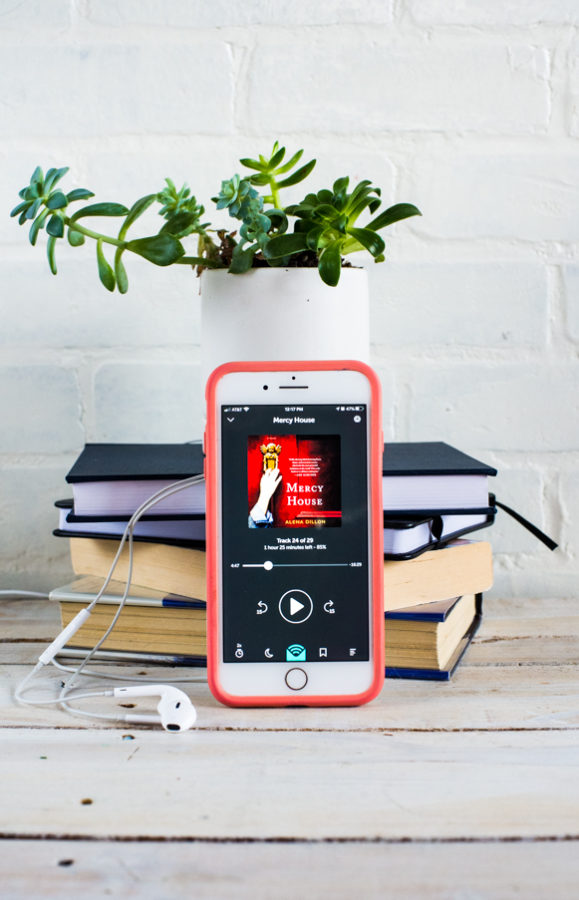 ---
Publisher Info: William Morrow February 11, 2020| #of pages: 384 | Length of Audiobook: 9h 35min | Genre: Contemporary Fiction | Source: Libro.fm audio ARC
Direct Links: 📚Amazon, 🎧Libro.fm or 📖Goodreads
Overall Rating: ⭐⭐⭐⭐ | Plot: ⭐⭐⭐⭐| Characters: ⭐⭐⭐⭐⭐
---
Publisher Blurb: In the Bedford-Stuyvesant neighborhood of Brooklyn stands a century-old row house presided over by renegade, silver-haired Sister Evelyn. Gruff and indomitable on the surface, warm and wry underneath, Evelyn and her fellow sisters makes Mercy House a safe haven for the abused and abandoned.
Women like Lucia, who arrives in the dead of night; Mei-Li, the Chinese and Russian house veteran; Desiree, a loud and proud prostitute; Esther, a Haitian immigrant and aspiring collegiate; and Katrina, knitter of lumpy scarves… all of them know what it's like to be broken by men.
Little daunts Evelyn, until she receives word that Bishop Robert Hawkins is coming to investigate Mercy House and the nuns, whose secret efforts to help the women in ways forbidden by the Church may be uncovered. But Evelyn has secrets too, dark enough to threaten everything she has built.
Evelyn will do anything to protect Mercy House and the vibrant, diverse women it serves—confront gang members, challenge her beliefs, even face her past. As she fights to defend all that she loves, she discovers the extraordinary power of mercy and the grace it grants, not just to those who receive it, but to those strong enough to bestow it.
My Review: This is one of those books that is not for everyone and is definitely controversial, but I found it to be a compelling and thought-provoking read. (As a Catholic myself, a warning if you are easily offended even by works of fiction, this is not the book for you). It's also a book where the audio narration absolutely added to the story.
Sister Evelyn has experienced repeated sexual abuse at the hands of a well-respected priest…yet she is forced to stay quiet. She turns her experience into good by eventually opening a safe house for women in trouble. As a spirited Catholic nun, Sister Evelyn and her fellow sisters show compassion and support to women who have experienced a variety of hardships at the hands of others. Even when her support goes against the teachings of the Catholic church, the sisters continue to show mercy. Sister Evelyn's compassion is turned against her when Mercy House is investigated by the Catholic church and threatened to be shut down.
This is a story of forgiveness, redemption and a reminder that when it comes to mercy, not everything is as black and white as it may seem. Trigger warnings: themes of sexual and physical abuse, rape and abortion.
Recommendation: Readers who enjoyed books like The Rapture of Cannan by Sheri Reynolds (one of my favorite books) and Black and Blue by Anna Quindlin would like Mercy House.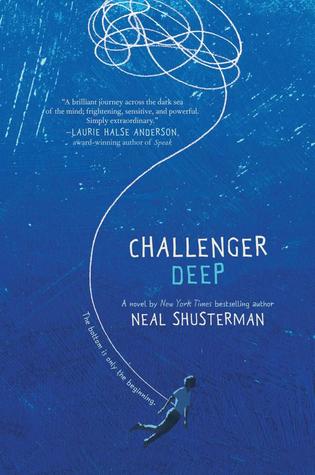 ---
Publisher Info: Harper Collins April 21st, 2015| #of pages: 320 | Length of Audiobook: 8h 11min | Genre: Young Adult Fiction | Source: Hoopla / Library
Direct Links: 📚Amazon, 🎧Libro.fm or 📖Goodreads
Overall Rating: ⭐⭐⭐⭐ | Plot: ⭐⭐⭐⭐| Characters: ⭐⭐⭐⭐
---
Publisher Blurb: Caden Bosch is on a ship that's headed for the deepest point on Earth: Challenger Deep, the southern part of the Marianas Trench. Caden Bosch is a brilliant high school student whose friends are starting to notice his odd behavior. Caden Bosch is designated the ship's artist in residence to document the journey with images. Caden Bosch pretends to join the school track team but spends his days walking for miles, absorbed by the thoughts in his head. Caden Bosch is split between his allegiance to the captain and the allure of mutiny. Caden Bosch is torn.
My Review: Challenger Deep is a book that was recommended to me by my friend Ashley. Having both been touched by people we know with paranoid schizophrenia, she felt this book was one of the best at portraying even remotely what it's like to suffer from that type of mental illness and I agree.
Shusterman did a fantastic job of mixing Caden's current reality with the perceived reality of his multiple personalities…so much so that at the beginning of the book I was so confused as to what was happening because he'd switch back and forth continuously. But much like those who suffer from this disease, readers were shifted rapidly back and forth, given a small glimpse into what this disease might feel like.
I love the unique concept of how this book was portrayed and think it's a great read for virtually everyone.
Favorite Quotes: "There are many ways in which the "check brain" light illuminates, but here's the screwed-up part: the driver can't see it. It's like the light is positioned in the backseat cup holder, beneath an empty can of soda that's been there for a month. No one sees it but the passengers—and only if they're really looking for it, or when the light gets so bright and so hot that it melts the can, and sets the whole car on fire."
Recommendation: There are so many important books that tackle mental health issues among teens. If you read and were moved by All the Bright Places by Jennifer Niven or I Was Here by Gayle Forman will like this book.
---
Publisher Info: Catapult Publishing May 30th, 2019| #of pages: 368 | Length of Audiobook: 10h 33min | Genre: Non-Fiction Memoir | Source: Libro.fm Audiobook
Direct Links: 📚Amazon, 🎧Libro.fm or 📖Goodreads
Overall Rating: ⭐⭐⭐⭐ | Plot: ⭐⭐⭐⭐| Characters: ⭐⭐⭐⭐
---
Publisher Blurb: Aged eight, Dina Nayeri fled Iran along with her mother and brother and lived in the crumbling shell of an Italian hotel–turned–refugee camp. Eventually, she was granted asylum in America. She settled in Oklahoma, then made her way to Princeton University. In this book, Nayeri weaves together her own vivid story with the stories of other refugees and asylum seekers in recent years, bringing us inside their daily lives and taking us through the different stages of their journeys, from escape to asylum to resettlement. In these pages, a couple fall in love over the phone, and women gather to prepare the noodles that remind them of home. A closeted queer man tries to make his case truthfully as he seeks asylum, and a translator attempts to help new arrivals present their stories to officials.
Nayeri confronts notions like "the swarm," and, on the other hand, "good" immigrants. She calls attention to the harmful way in which Western governments privilege certain dangers over others. With surprising and provocative questions, The Ungrateful Refugee challenges us to rethink how we talk about the refugee crisis.
My Review: I struggled a lot with what to rate The Ungrateful Refugee, but landed on 4 stars rounded up. I picked up this book after the American Dirt controversy when discovering what a huge and unacceptable gap there is in the publishing industry and advances/promotions for Own Voices authors. I read a lot of own voices authors, but am always wanting to support and expand my perspectives, plus they truly are some of the best books out there, in my opinion.
The Ungrateful Refugee was a solid book. In fact, I think it would make an excellent book club book. Dina shares her first-hand experience as to refugee in America as well as the experiences of others from all over. So many great discussions can come from people reading and talking about books like this.
There was one part in the book (since I listened to it I couldn't go back to the exact point) where she was visiting a refugee camp. She entered the small apartment of one family and discovered it was decorated with all the touches of home. There were curtains hung, handmade furniture adorned the rooms (made by one of the occupants), nice throw pillows, artwork, etc. Most refugees had the bare minimum in their apartments, but this family desperately wanted to make even this temporary space feel like home and to not be reminded that they were in a refugee camp. When they opened the door to one of the bedrooms, Dina noticed stuffed animals covering every surface. These were the "gifts" from well-intended Americans, definitely not fully understanding the challenges of life in a refugee camp. This family was trying so hard to keep their dignity, but the room of unnecessary stuffed bears served as a constant reminder to their plight.
The author reads her memoir herself in the audiobook version and I think that adds to the story (her emotion really comes through in parts). While there are several #OwnVoices books to read, I think this one is worth adding to your list.
Favorite Quotes: "We drift from the safe places of our childhood. There is no going back. Like stories, villages and cities are always growing or fading or melding into each other. We are all immigrants from the past, and home lives inside the memory, where we lock it up and pretend it is unchanged."
Recommendation: Instead of comparing this to other books of similar topics, take a look at this list of Own Voices authors for books to add to your list!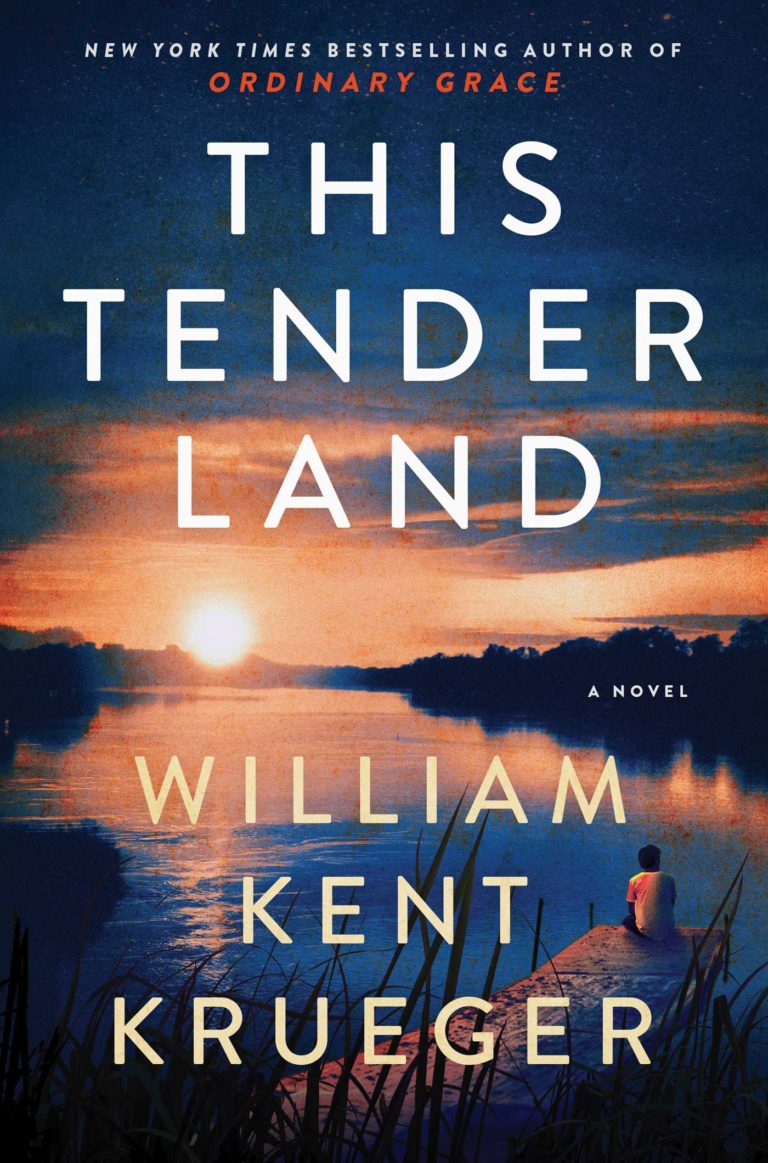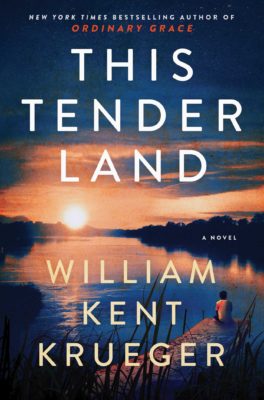 ---
Publisher Info: Atria Books, September 2019| #of pages: 340 | Length of Audiobook: 14h 19min | Genre: Historical Fiction | Source: Library
Direct Links: 📚Amazon, 🎧Libro.fm or 📖Goodreads
Overall Rating: ⭐⭐⭐⭐⭐ | Plot: ⭐⭐⭐⭐⭐| Characters: ⭐⭐⭐⭐⭐
---
Publisher Blurb: 1932, Minnesota—the Lincoln School is a pitiless place where hundreds of Native American children, forcibly separated from their parents, are sent to be educated. It is also home to an orphan named Odie O'Banion, a lively boy whose exploits earn him the superintendent's wrath. Forced to flee, he and his brother Albert, their best friend Mose, and a brokenhearted little girl named Emmy steal away in a canoe, heading for the mighty Mississippi and a place to call their own.
Over the course of one unforgettable summer, these four orphans will journey into the unknown and cross paths with others who are adrift, from struggling farmers and traveling faith healers to displaced families and lost souls of all kinds. With the feel of a modern classic, This Tender Land is an en­thralling, big-hearted epic that shows how the magnificent American landscape connects us all, haunts our dreams, and makes us whole.
My Review: If you've never read a book by William Kent Krueger, I implore you to start now. His book, Ordinary Grace, was one of my favorite reads of 2019 and This Tender Land is sure to be in my top favorites of this year. Set in Minnesota during the Great Depression, 4 children take a harrowing journey towards St Louis to find hopeful refuge in the home of a family member. Along the way they encounter a multitude of challenges and events that change the course of their life and journey. This is a story of friendship, faith, fortitude and self-discovery and one that you will not easily forget. The beautiful words of William Kent Krueger will make you want to savor this book…it's one you'll remember for a long time to come.
Favorite Quote: "If we were perfect, the light he shines on us would just bounce right off. But the wrinkles, they catch the light. And the cracks, that's how the light gets inside us. When I pray, Odie, I never pray for perfection. I pray for forgiveness because it's the one prayer I know will always be answered."
Recommendation: If you loved books like Where the Crawdads Sing or The Adventures of Huckleberry Finn, this is a book you'll definitely want to read.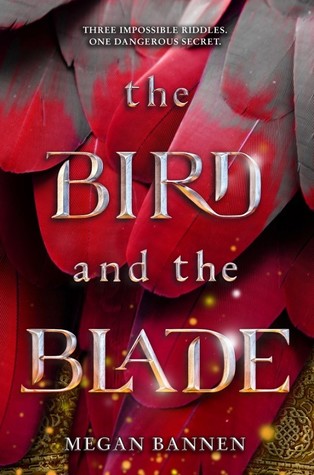 ---
Publisher Info: Balzer+Bray, June 5th 2018| #of pages: 416 | Length of Audiobook: 10h 11min | Genre: Young Adult Fantasy | Source: Hoopla Audio / Library
Direct Links: 📚Amazon, 🎧Libro.fm or 📖Goodreads
Overall Rating: ⭐⭐⭐ | Plot: ⭐⭐⭐| Characters: ⭐⭐⭐
---
Publisher Blurb: As a slave in the Kipchak Khanate, Jinghua has lost everything: her home, her family, her freedom … until the kingdom is conquered by enemy forces and she finds herself an unlikely conspirator in the escape of Prince Khalaf and his irascible father across the vast Mongol Empire. On the run, with adversaries on all sides and an endless journey ahead, Jinghua hatches a scheme to use the Kipchaks' exile to return home, a plan that becomes increasingly fraught as her feelings for Khalaf evolve into a hopeless love.
Jinghua's already dicey prospects take a downward turn when Khalaf seeks to restore his kingdom by forging a marriage alliance with Turandokht, the daughter of the Great Khan. As beautiful as she is cunning, Turandokht requires all potential suitors to solve three impossible riddles to win her hand—and if they fail, they die.
Jinghua has kept her own counsel well, but with Khalaf's kingdom—and his very life—on the line, she must reconcile the hard truth of her past with her love for a boy who has no idea what she's capable of … even if it means losing him to the girl who'd sooner take his life than his heart.
My Review: To be completely fair to the author and this book, fantasy is not a genre I normally enjoy. I picked up The Bird and the Blade because the author was going to be at an event I was attending and I wanted to be able to read her book prior. The event ended up getting canceled – so I didn't get that chance – but I still read the book.
With that said, I oftentimes will not finish books if I don't enjoy them. I finished this book because I liked it enough, but it definitely wasn't my typical genre. This book is an interesting concept because it is a retelling of the opera, Turandot. Kings, riddles, love, murder, true leadership and heroes…The Bird and the Blade has it all. It's a popular book among fans of Young Adult Fantasy, so if that is your genre, definitely pick it up!
Favorite Quote: "The man who craves power is the one you cannot trust with it, but the man who is reluctant to lead becomes the greatest ruler of all."
Recommendation: I recently read Children of Blood and Bone and believe those who loved that book will really enjoy this one.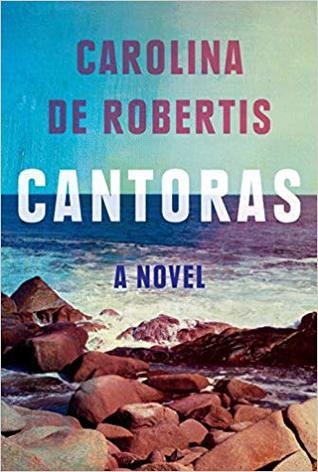 ---
Cantoras by Carolina De Robertis
Publisher Info: Knopf Publishing Group, September 2019| #of pages: 336 | Length of Audiobook: 13h 37min | Genre: LGBT Historical Fiction | Source: Library
Direct Links: 📚Amazon, 🎧Libro.fm or 📖Goodreads
Overall Rating: ⭐⭐⭐ | Plot: ⭐⭐⭐| Characters: ⭐⭐⭐⭐
---
Publisher Blurb: In 1977 Uruguay, a military government crushed political dissent with ruthless force. In this environment, where the everyday rights of people are under attack, homosexuality is a dangerous transgression to be punished. And yet Romina, Flaca, Anita "La Venus," Paz, and Malena–five cantoras, women who "sing"–somehow, miraculously, find one another. Together, they discover an isolated, nearly uninhabited cape, Cabo Polonio, which they claim as their secret sanctuary. Over the next thirty-five years, their lives move back and forth between Cabo Polonio and Montevideo, the city they call home, as they return, sometimes together, sometimes in pairs, with lovers in tow, or alone. And throughout, again and again, the women will be tested–by their families, lovers, society, and one another–as they fight to live authentic lives.
A genre-defining novel and De Robertis's masterpiece, Cantoras is a breathtaking portrait of queer love, community, forgotten history, and the strength of the human spirit. At once timeless and groundbreaking, Cantoras is a tale about the fire in all our souls and those who make it burn.
My Review: I picked this book up based on the beautiful cover alone and knew nothing about it except people were rating it high on Bookstagram.
While under an extremely strict military dictatorship, 5 women find sanctuary in an isolated coastal town away from their homes and the lives they know. While there, they live free, embrace their sexuality, sameness and differences in a way they never have before. This is a beautiful story about what it truly means to be free of the ties that bind us, even if it's only temporary. This is book is very sexual, so it may not be for everyone, but if you are looking to expand your mind, thoughts, and beliefs, this is a beautiful book to start with.
Favorite Quote: "Why did life put so much inside a woman and then keep her confined to smallness?"
Recommendation: I've never read a book quite like this, so I'm not sure what to recommend. I have a lot of books to recommend that include LGBT characters but none quite like Cantoras. I think what's best here is I'll leave you this link to a list of queer own voices books to check out.
---
Well that's it for my very long, much overdue January book reviews post!
What have you read and loved lately?
Disclosure: As part of Libro.fm's listening squad, I receive audiobook credits and special discounts for Dine & Dish readers. In addition, this post may include Amazon links. As an Amazon Associate, I earn from qualifying purchases.