August 2020 was a great reading month for me. Here are reviews of the 5 of the 9 books I read this month, all 4 and 5-star reviews, which is really unusual! Part 2 will be coming soon.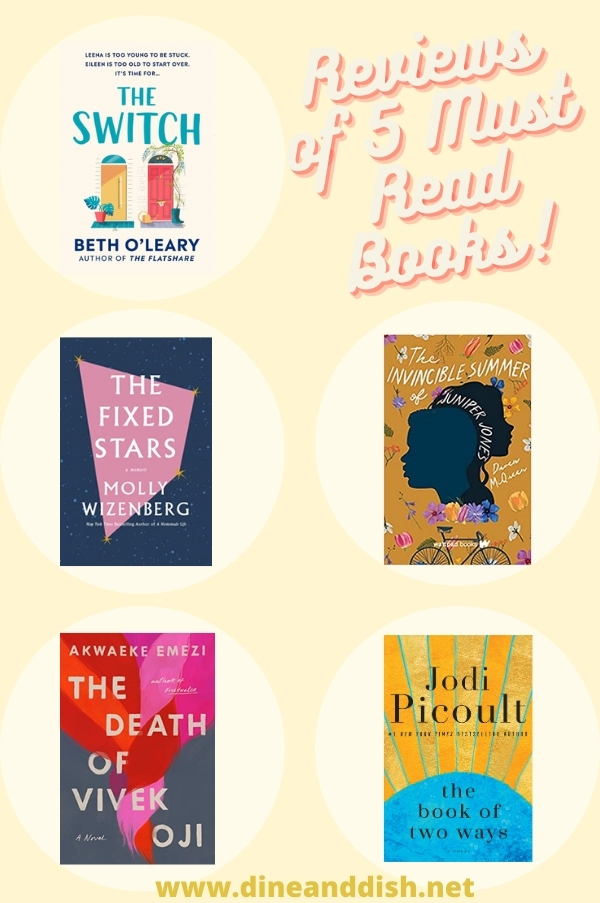 Since the pandemic began, I've had such a hard time concentrating on books. I'm reading a lot slower than normal for some reason – I've heard this from so many other people so I know I'm not alone! I'm so thankful that in August 2020 I was able to finally really love some books I've read. If you are looking for some 4 and 5-star fiction books or memoirs, read below for full book reviews of each. Each of these books kept me more interested than other books have lately and I know there is a book or two in this collection that you will love as well!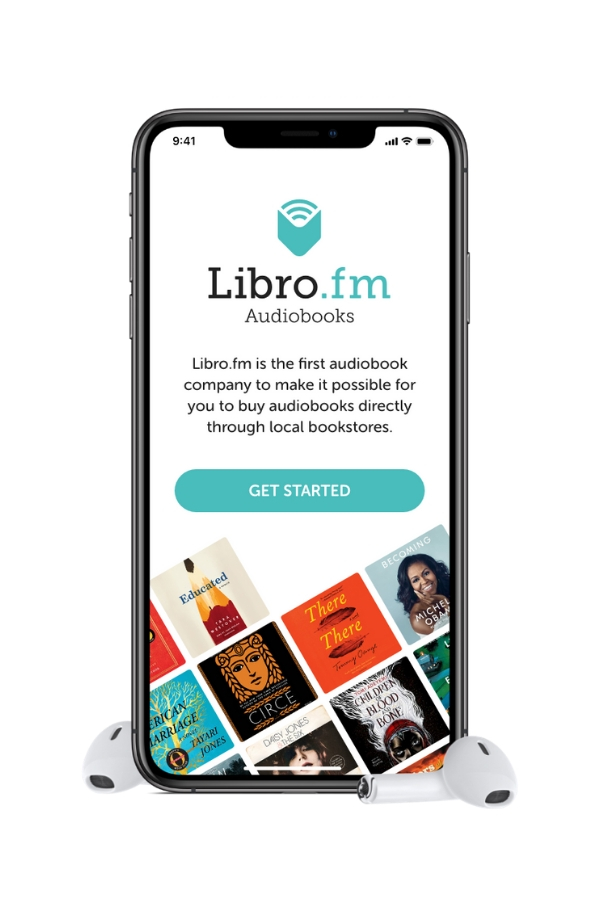 Also, as I've shared in a previous post, the switch I made to Libro.fm for audiobooks has been the best. I love that they share profits with local, independent bookstores. If you are interested in giving Libro.fm a try, simply click here to start a Libro.fm monthly membership for only $14.99 and you'll get 2 audiobook credits with no expiration. You can also use code dineanddish at checkout for the same discount.
5 Fiction Book Reviews from August 2020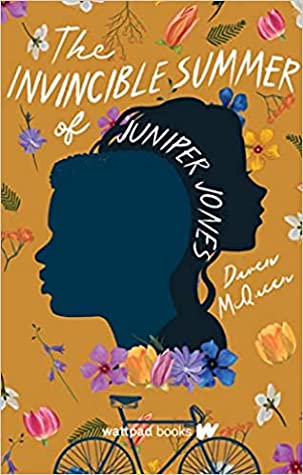 Publisher Info: Wattpad Books June 2020 | #of pages: 312 | Length of Audiobook: not available on audio | Genre: Teen Historical Fiction | Source: Library
Direct Links: 📚Amazon or 📖Goodreads
Overall Rating: ⭐⭐⭐⭐⭐ | Plot: ⭐⭐⭐⭐⭐| Characters: ⭐⭐⭐⭐⭐
---
Publisher Blurb: It's the summer of 1955. For Ethan Harper, a biracial kid raised mostly by his white father, race has always been a distant conversation. When he's sent to spend the summer with his aunt and uncle in small-town Alabama, his Blackness is suddenly front and center, and no one is shy about making it known he's not welcome there. Except for Juniper Jones. The town's resident oddball and free spirit, she's everything the townspeople aren't―open, kind, and full of acceptance.
Armed with two bikes and an unlimited supply of root beer floats, Ethan and Juniper set out to find their place in a town that's bent on rejecting them. As Ethan is confronted for the first time by what it means to be Black in America, Juniper tries to help him see the beauty in even the ugliest reality, and that even the darkest days can give rise to an invincible summer.
Daven McQueen's Juniper Jones is a character for all ages in this sweet coming of age story set in 1950s Alabama.
My Review: Although The Invincible Summer of Juniper Jones is categorized as Teen Fiction, I think it is a must-read for middle school and up. Imagine being a biracial child in the 1950s sent to a town where you found out the last black kid who had lived there was killed and hung in a tree. Obviously, the town Ethan Harper spent the summer was not welcoming…but there was one girl who found Ethan and took him under her wing. Juniper Jones and Ethan Harper made quite the pair of friends, living it up in this small, racist town.
Their friendship was one for the books…these two friends had a summer to remember, but as with any black child in the 1950's south, life there was not easy. Have your tissues ready for this heartwarming, coming of age story about two great friends and their invincible summer.
Favorite Quotes: "She hit him in the best way, like a rainstorm after five years of drought, healing the parched earth with a gentle touch; and in the worst way, like an unexpected earthquake, leaving dust and debris in her wake. She was, in equal parts, a gift, and a natural disaster. Her name was Juniper Jones."
Recommendation: If you enjoy fiction books that tackle tough subjects like racism in America, you might also like Ghost Boys and any book by Jason Reynolds.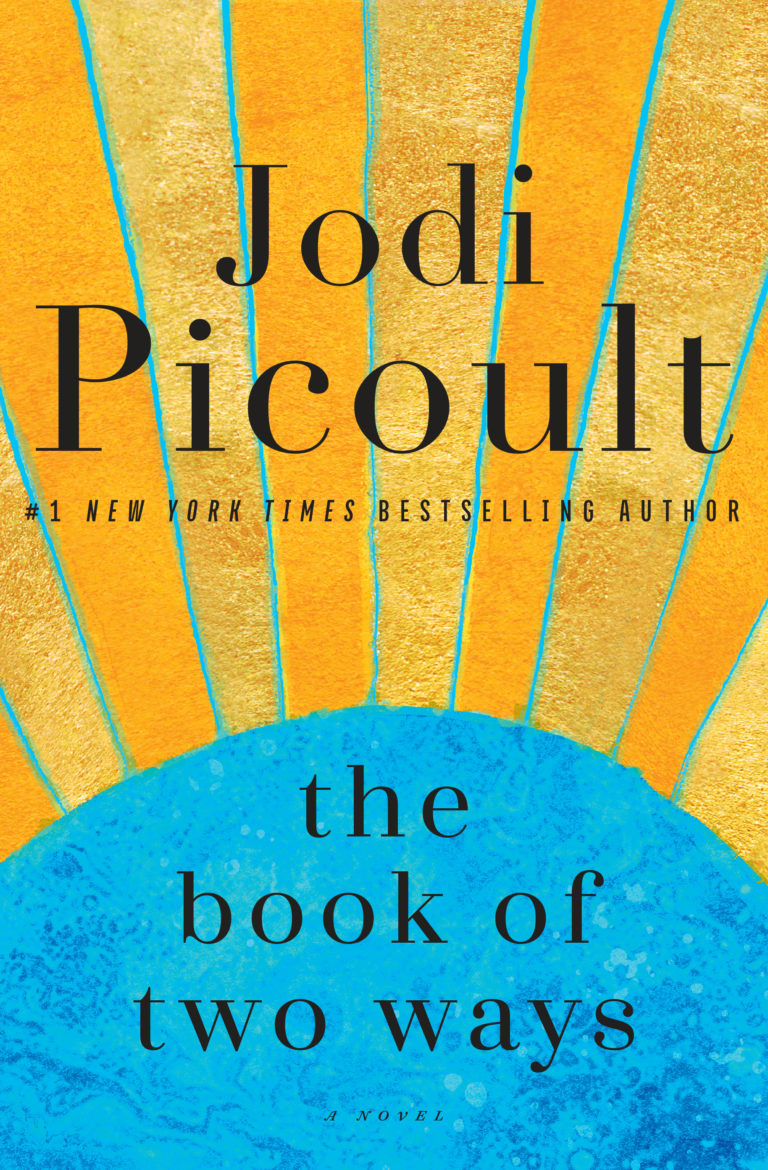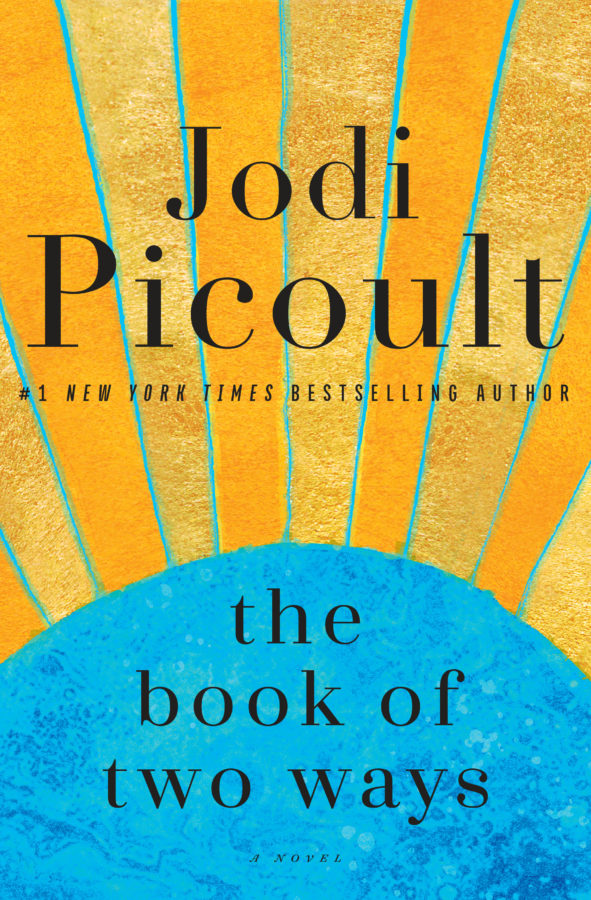 Publisher Info: Ballantine Books September 2020 | #of pages: 448 | Length of Audiobook: 15 hours 47 minutes | Genre: Contemporary Fiction | Source: NetGalley EBook
Direct Links: 📚Amazon 🎧Audio or 📖Goodreads
Overall Rating: ⭐⭐⭐⭐⭐ | Plot: ⭐⭐⭐⭐⭐| Characters: ⭐⭐⭐⭐⭐
---
Publisher Blurb: Everything changes in a single moment for Dawn Edelstein. She's on a plane when the flight attendant makes an announcement: prepare for a crash landing. She braces herself as thoughts flashed through her mind. The shocking thing is, the thoughts are not of her husband, but a man she last saw fifteen years ago: Wyatt Armstrong.
Dawn, miraculously, survives the crash, but so do all the doubts that have suddenly been raised. She has led a good life. Back in Boston, there is her husband, Brian, her beloved daughter, and her work as a death doula, where she helps ease the transition between life and death for patients in hospice.
But somewhere in Egypt is Wyatt Armstrong, who works as an archaeologist unearthing ancient burial sites, a job she once studied for but was forced to abandon when life suddenly intervened. And now, when it seems that fate is offering her second chances, she is not as sure of the choice she once made…(click to continue)
My Review: I always love books that make me smarter and Jodi Picoult's books always teach me something new! I'm always incredibly impressed with the amount of immersive research she puts into each of her novels. The Book of Two Ways is no exception.
The Book of Two Ways is a story about the path in life not taken – and how things would have turned out if we had the chance to take that path.
The main character, Dawn, is a former student of archeology as well as a current Death Doula. She has spent her adulthood studying death, whether it was through ancient Egyptian digs or guiding clients in hospice through the end of life. When her world is turned upside down, Dawn has the opportunity to discover what life would look like if she chooses her current life with her husband and teenage daughter or chose to return to Egypt and the man and life she left behind.
This book made me think a lot about life and death, and whether given the opportunity to choose the path not taken, would I want to return to see how it all would have turned out.
I highly recommend picking this book up. Jodi Picoult does it again!
Favorite Quotes: "Much later I would learn that when a plane crashes and the emergency personnel show up, the flight attendants tell them how many souls were on board. Souls, not people. As if they know our bodies are only passing through for a little while."
Recommendation: Jodi Picoult is the master of thorough research on all of her books, so if you like to feel smarter after reading something, I recommend any of her books, but especially Small Great Things and Plain Truth.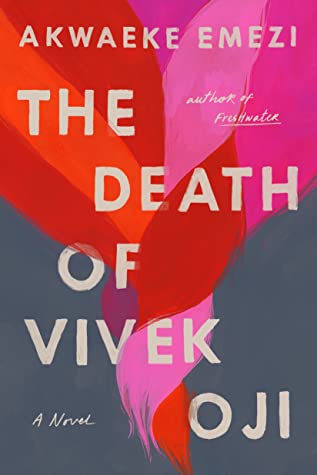 Publisher Info: Riverhead Books August 2020 | #of pages: 248 | Length of Audiobook: 7 hours 38 minutes | Genre: Contemporary Fiction | Source: Libro.FM/Netgalley
Direct Links: 📚Amazon 🎧Audio or 📖Goodreads
Overall Rating: ⭐⭐⭐⭐⭐ | Plot: ⭐⭐⭐⭐⭐| Characters: ⭐⭐⭐⭐⭐
---
Publisher Blurb: What does it mean for a family to lose a child they never really knew?
One afternoon, in a town in southeastern Nigeria, a mother opens her front door to discover her son's body, wrapped in colorful fabric, at her feet. What follows is the tumultuous, heart-wrenching story of one family's struggle to understand a child whose spirit is both gentle and mysterious. Raised by a distant father and an understanding but overprotective mother, Vivek suffers disorienting blackouts, moments of disconnection between self and surroundings. As adolescence gives way to adulthood, Vivek finds solace in friendships with the warm, boisterous daughters of the Nigerwives, foreign-born women married to Nigerian men. But Vivek's closest bond is with Osita, the worldly, high-spirited cousin whose teasing confidence masks a guarded private life. As their relationship deepens—and Osita struggles to understand Vivek's escalating crisis—the mystery gives way to a heart-stopping act of violence in a moment of exhilarating freedom.
Propulsively readable, teeming with unforgettable characters, The Death of Vivek Oji is a novel of family and friendship that challenges expectations—a dramatic story of loss and transcendence that will move every reader.
My Review: Wow…this book absolutely broke my heart. It's an extremely emotional, incredibly well-written book, about a young boy (Vivek) who identifies as a different gender. Vivek keeps it fairly well hidden from their family and most who knew them, however, they share their true self with a few select friends.
When Vivek's mother opens the door to discover her son's body, wrapped in the colorful fabric of a woman's dress, she begins to uncover the secret of who her son really was. This is a story of family acceptance amidst deep grief, complicated friendships, and learning to honor thy true self, no matter the consequence. I definitely recommend this beautiful, yet heartbreaking story. The audiobook narration is performed with such emotion, it adds greatly to the already moving story. I can't wait to read more by this author.
Favorite Quotes: I can't remember the exact quote but it was something like "He's dressing like a woman." "No, he's finally dressing like himself."
Recommendation: If you liked The Death of Vivek Oji, I'd recommend A Woman is No Man.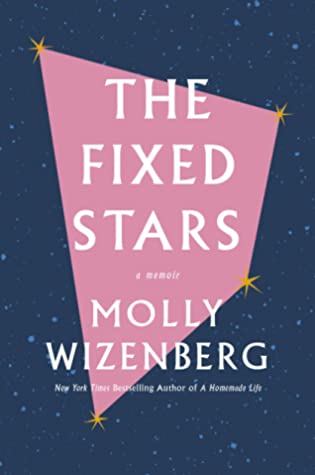 Publisher Info: Abrams Press August 2020 | #of pages: 256 | Length of Audiobook: 6 hours 21 minutes | Genre: Memoir | Source: Libro.FM
Direct Links: 📚Amazon 🎧Audio or 📖Goodreads
Overall Rating: ⭐⭐⭐⭐⭐ | Plot: ⭐⭐⭐⭐⭐| Characters: ⭐⭐⭐⭐⭐
---
Publisher Blurb: At age 36, while serving on a jury, author Molly Wizenberg found herself drawn to a female attorney she hardly knew. Married to a man for nearly a decade and mother to a toddler, Wizenberg tried to return to her life as she knew it, but something inside her had changed irredeemably. Instead, she would discover that the trajectory of our lives is rarely as smooth or as logical as we'd like to believe.
Like many of us, Wizenberg had long understood sexual orientation as a stable part of ourselves: we're "born this way." Suddenly she realized that her story was more complicated. Who was she, she wondered, if something at her very core could change so radically? The Fixed Stars is a taut, electrifying memoir exploring timely and timeless questions about desire, identity, and the limits and possibilities of family. In honest and searing prose, Wizenberg forges a new path: through the murk of separation and divorce, coming out to family and friends, learning to co-parent a young child, and realizing a new vision of love. The result is a frank and moving story about letting go of rigid definitions and ideals that no longer fit, and learning instead who we really are.
My Review: Anyone familiar with Molly Wizenberg and her blog, Orangette, has surely come to love and appreciate her beautiful writing style. There is something about Molly's way with words that is so uniquely descriptive, it magically takes you to the place and makes you feel like you are right there…a witness to her story.
The Fixed Stars is not about food…something Molly knows and understands inside and out. Instead, this memoir is the journey of Molly discovering her sexuality and identity. As a married woman with a child, Molly is surprised to discover she has intense feelings for a woman. Blindsided, but intrigued, Molly and her husband work through her feelings and when she realizes these feelings aren't going away, they agree for her to explore and pursue what she wants…to see if her feelings for women are true or just a thing. The only stipulation…don't fall in love.
Molly's honest approach in sharing her story, which didn't always show her in the best light, was refreshing. I think many people struggling with something similar will find respite in Molly's words, which lets them know that they aren't alone. Although not easy, coming out on the other side Molly has seen great maturity and growth in all of her relationships, and it shows.
Favorite Quotes: "The stars in the night sky are a long way from the surface of the earth, so even the nearest seem to move little, if at all. They appear to be fixed against the firmament from day to day and year to year, permitting us to think them into shapes and symbols. But astronomers know that every star is in motion, that each moves along its own trajectory, according to its own properties. The constellations we see are temporary creations, our effort to draw order and meaning from a mostly unknowable universe, to tell ourselves stories, to guide our way home across oceans."
Recommendation: If you are a fan of Molly's Wizenberg's writing style, you will also love her other two books Delancey and A Homemade Life.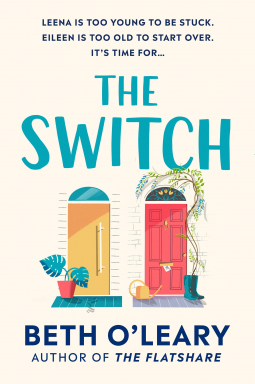 Publisher Info: Quercus April 2020 | #of pages: 336 | Length of Audiobook: 10 hours 11 minutes | Genre: Chick Lit | Source: Libro.FM
Direct Links: 📚Amazon 🎧Audio or 📖Goodreads
Overall Rating: ⭐⭐⭐⭐ | Plot: ⭐⭐⭐⭐| Characters: ⭐⭐⭐⭐
---
Publisher Blurb:
When overachiever Leena Cotton is ordered to take a two-month sabbatical after blowing a big presentation at work, she escapes to her grandmother Eileen's house for some overdue rest. Eileen is newly single and about to turn eighty. She'd like a second chance at love, but her tiny Yorkshire village doesn't offer many eligible gentlemen.
Once Leena learns of Eileen's romantic predicament, she proposes a solution: a two-month swap. Eileen can live in London and look for love. Meanwhile, Leena will look after everything in rural Yorkshire. But with gossiping neighbors and difficult family dynamics to navigate up north, and trendy London flatmates and online dating to contend within the city, stepping into one another's shoes proves more difficult than either of them expected.
Leena learns that a long-distance relationship isn't as romantic as she hoped it would be, and then there is the annoyingly perfect – and distractingly handsome – school teacher, who keeps showing up to outdo her efforts to impress the local villagers. Back in London, Eileen is a huge hit with her new neighbors, but is her perfect match nearer home than she first thought?
My Review: Every once in a while a book comes along that is just the salve you needed. The Switch, by Beth O'Leary is one such book. As a big fan of O'Leary's book, The Flatshare, I was eager to read The Switch and it did not disappoint.
This story chronicles grandmother (Eileen) and her grown granddaughter (Leena) as they "swap lives"…Eileen to Leena's life in London, and Leena to her grandmother's life in tiny Yorkshire village. The result is a charming and endearing story of two women facing new challenges, new loves, and unlikely friendships.
Unlike The Flatshare, I would say The Switch is less of a romantic comedy, and more of a family story focusing on two strong women gaining their confidence back in different areas. In addition, it touches on grief and how the loss of a family member truly can change the trajectory of a life, especially when no one is really ready to face their true feelings.
If you are looking for an easy and entertaining read/listen, definitely pick up The Switch. The narrator's performance is spot on and adds so much to the story as well!
Favorite Quotes: "When people talk about loss, they always say you'll never be the same, that it will change you, leave a hole in your life. But when you lose somebody you love, you don't lose everything they gave you. They leave something with you."
Recommendation: If you are looking for other light-hearted reads, Beach Read and The Happily Ever After Playlist are both great! (Also you can click here to see my book review of Beth O'Leary's previous novel, The Flat Share.
Look for Part 2 of my August Book Reviews coming very soon!
What Books Have You Read and Loved Lately?
Disclosure: As part of Libro.fm's listening squad, I receive audiobook credits and special discounts for Dine & Dish readers. In addition, this post may include Amazon links. As an Amazon Associate, I earn from qualifying purchases.