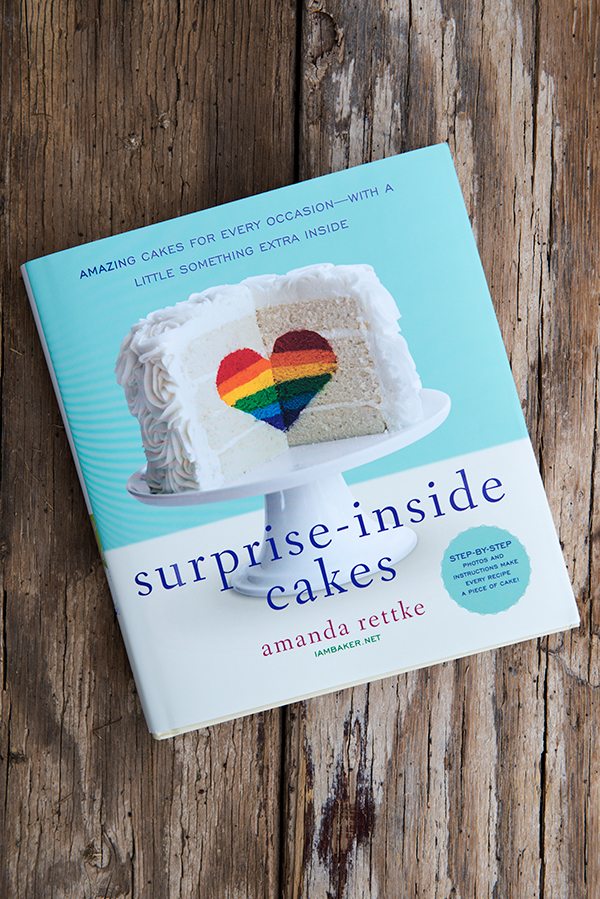 The giveaway is now closed. Congrats to Lydia Houghton, winner chosen via Random.org. Thanks to all who entered!
My friend Amanda wrote a book!
You may know Amanda from the blog I Am Baker and as the most creative cake decorator extraordinaire. For years now, she's been drawing us in on her blog with unique cake decorating techniques and enticing recipes. Well, now, she has a book and it's going to knock your socks off! Seriously, just look at the amazing Candle Cake below… have you ever seen a more beautiful cake?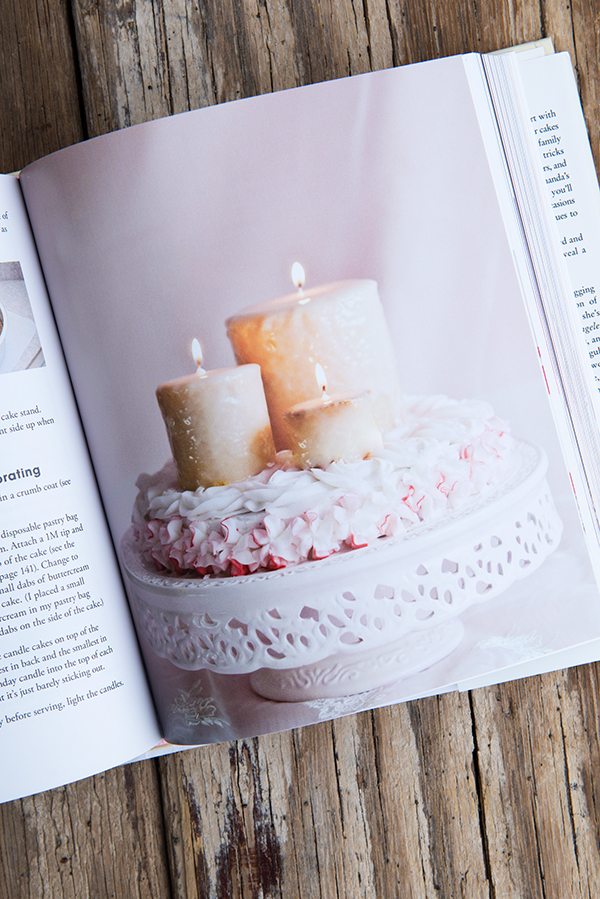 Amanda's new book, Surprise-Inside Cakes: Amazing Cakes for Every Occasion…with a little something extra inside <– you can buy it there <–, was officially released today, and it is so beautiful. Each colorful page is full of unique surprise inside cakes, including detailed instructions and beautiful photos to guide even the most novice of bakers through the process of creating a surprise-inside cake. Being the lover of stories that I am, I especially like how Amanda has added a little personal story to each cake, giving us all a glimpse into her life.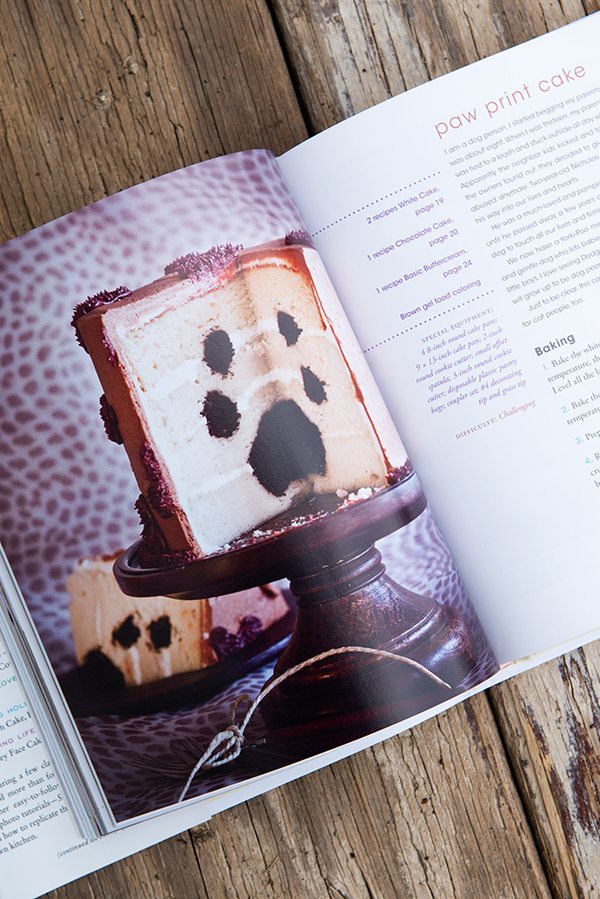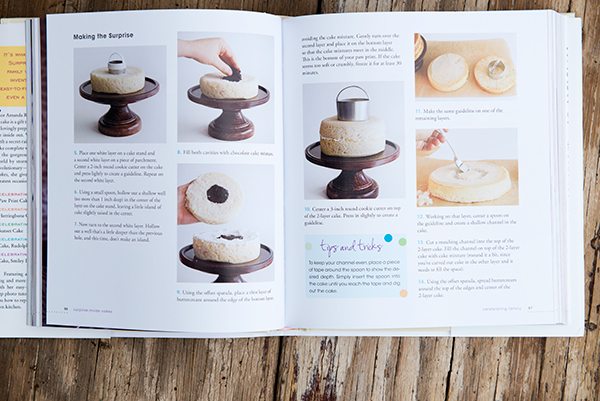 I think Meg really wants me to make Amanda's Paw Print Cake, don't you? Amanda's instructions are so well detailed, I think even someone not creative like me can do it!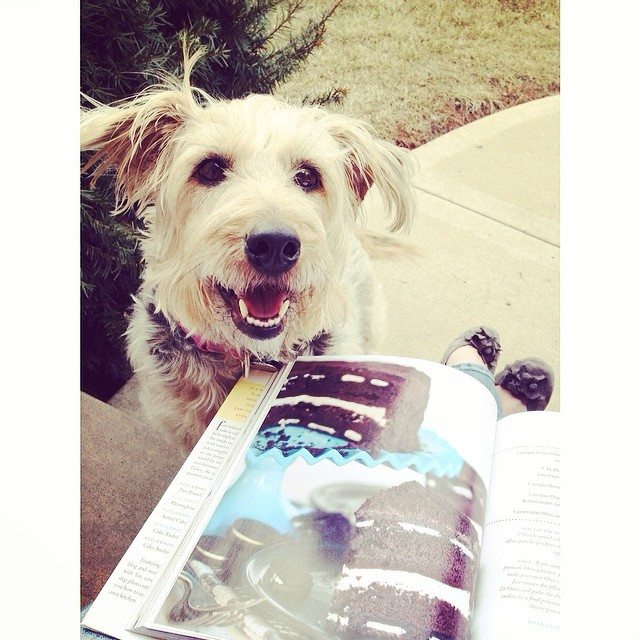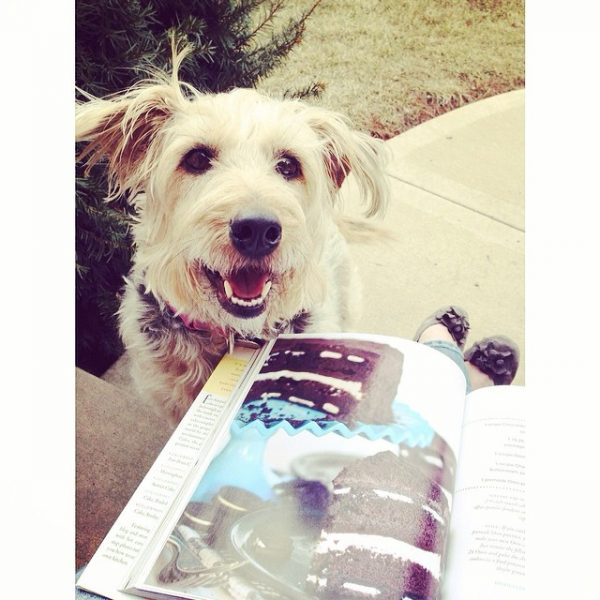 I'd like to give one lucky Dine & Dish reader the chance to win a copy of Surprise-Inside Cakes by Amanda Rettke. To enter to win, simply leave a comment on this post telling me who you would want to make a surprise-inside cake for, and why! All comments must be received by midnight on Tuesday, March 18th 2014. Winner will be chosen via Random.org and notified through a valid email address.
Disclosure: This blog post contains affiliate links. As an Amazon Associate, I earn from qualifying purchases.