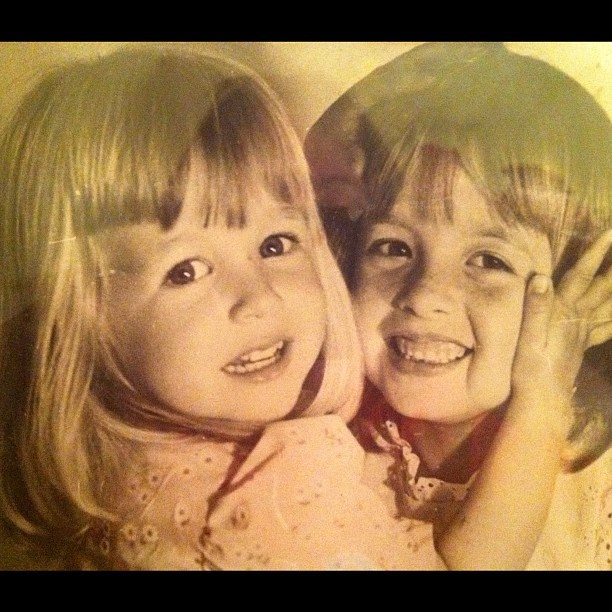 When my sister, Kathy, and I were little, we used to take the stickers off of Dole bananas, tear them into tiny pieces and put them all over our cheeks. The one of us who wore the "sticker" freckles got to play Ginger from Gilligan's Island while the other got to be Mary Ann. We coveted those banana stickers like nothing else, and each time a new bunch of bananas came home from the grocery store ensured my mom several hours of peace and quiet while my sister and I would act out scenes from our favorite television show.
We had a very full life growing up…lots of vacations, friends, family events…but the banana sticker freckles is one of my clearest and fondest memories. Something brought on by an everyday object / moment is still cemented in my mind, today.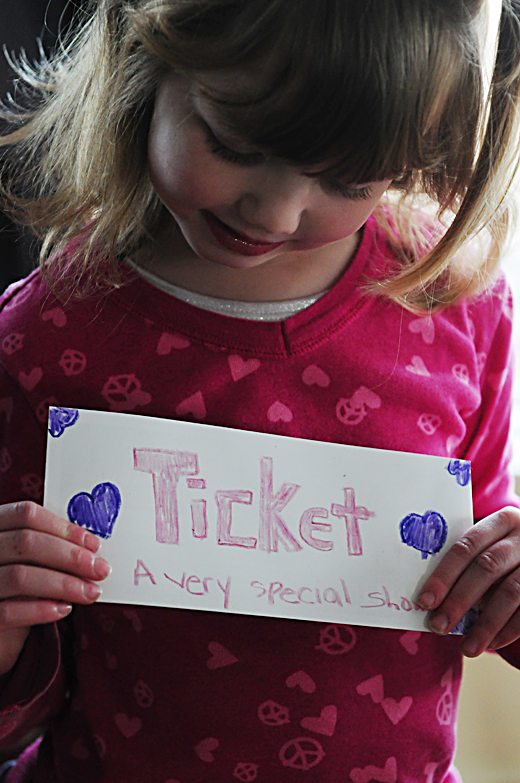 When you have three daughters, like I do, you get a pretty neat opportunity to see creative genius at work…every.single.day. Not a day goes by that I don't have some little person coming to me and asking if I want to see their newest play, gymnastics routine, rock concert, modeling session, etc. Sometimes, when I'm extra lucky, I even get a big ticket to a "very special show".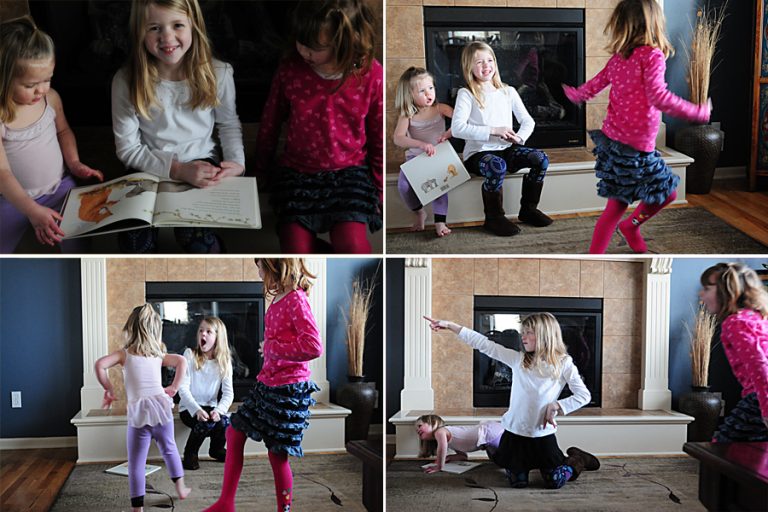 I never really quite figured out the plot of today's show… something about Leah being a big, mean bear…lots of screaming, panic and then giggling…then as always, ending in a big song and dance production.
And, as I do with all of the "big, special shows", I wonder… "Is this going to be a banana sticker moment for them?"
Remember…it doesn't always have to be the biggest, most grandiose moments in life that become special occasions. Life, the every day, in between, simple banana sticker moments… those are often what memories and special occasions are made from.
What is a "banana sticker" moment from your life? What everyday moment is cemented in your memory as a special occasion? I'd love to hear it in the comments section!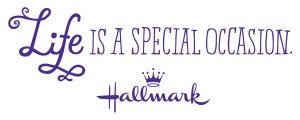 I'm honored to be partnering with Hallmark in 2012 as part of their "Life Is a Special Occasion" campaign. As always, all opinions are my own.