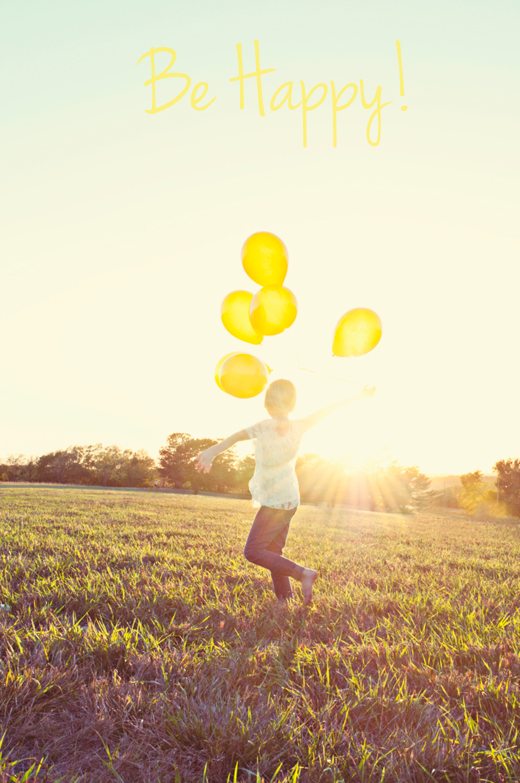 This giveaway is now closed. Congratulations to the winner, Debbie Mauer. Thanks to all who entered!
I have a ton of things I should be putting up today but I feel pulled instead to share a spontaneous giveaway with you.
As I look around and see the people around me, living our daily lives and just doing our things, I can't help but feel that so many of us are just going through the motions every day. We aren't experiencing all that we can experience. We have our lists and things to do, and one by one we're checking them off but not really finding joy in too many places.
Oh there are some of you who have this "live in the moment" and happiness thing down. I envy you… I really do. It's a great place to be. There are others who are happy, but maybe don't "feel" happy. If someone asked us if we were happy, we'd probably say "Yeah, sure… I have no reason not to be happy". But are we joyful? Are we living with a true sense of happiness? Probably not.
You've heard me talk about the book The Happiness Project by Gretchen Rubin. This book changed my life… it is one of the few books I've ready that I felt the great need to implement into my life right away. I felt like I could have written it because Gretchen seemed to be in my head, sharing some of my most intimate thoughts. Of course, I didn't write it (darn it!) but I could relate so much, and I've heard the same thing from others who have read it.
The Happiness Project inspired the Happiness Reports that I share on Dine & Dish. Reading it forced me to take a deeper look at my life and to take responsibility for my happiness and when I started doing that, I noticed the people around me became happier. It was an amazing thing to watch.
Gretchen Rubin has a newly published book called Happier At Home. I haven't read it yet, but I can't wait. I'm ready for a happiness refresher! I thought today would be a good one to share a Happiness Giveaway with you. Up for giveaway is one (1) copy of The Happiness Project and one (1) copy of Happier at Home both by Gretchen Rubin. You can enter the giveaway as many times as you'd like. In the comments section of this post simply share a separate comment for each thing that is currently bringing you happiness. That's it. Each comment you leave counts as one entry. Comments must be received by midnight, CST on Monday, September 17th.
Of course, if you want to go ahead and get a move on with the happiness, you can buy both The Happiness Project and Happier at Home on Amazon!
This happiness giveaway is sponsored by me. Gretchen has no idea who I am. All opinions are completely my own! Happy day!
Disclosure: This blog post contains affiliate links. As an Amazon Associate, I earn from qualifying purchases.