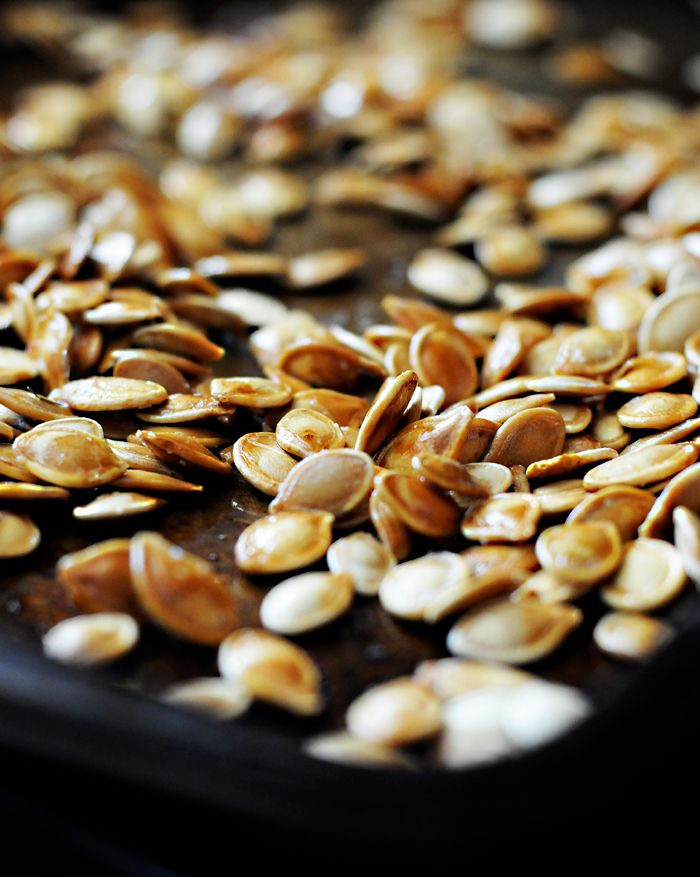 I've been blogging…really I have. It just hasn't been here. I have been fervently trying to keep up with all the newbie bloggers who have submitted applications for adoptions in the Adopt a Blogger program. I literally have an inbox stuffed full of people who are looking for someone a little more experienced to adopt and mentor them so they can get a feel for what blogging is really like. I am running into a problem though… mentors? I have a serious shortage of mentors to help these great, new bloggers out! I hate to see us not pulling together and helping out the newbies, so if you get a chance, please take a look at the blogs currently up for adoption and consider becoming one of their mentors.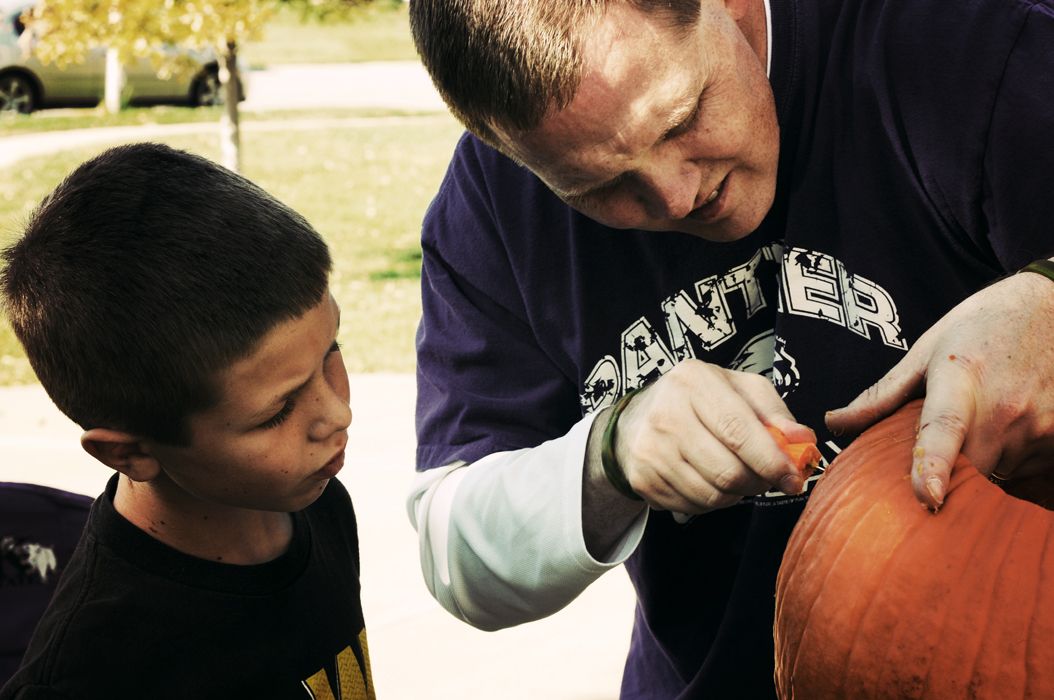 I have at least 100 more people to add, with new bloggers applying each day. Spread the word and keep sharing the gifts you have so that Adopt-a-Blogger can continue to be as successful as it has been in the past! And don't worry… do you think you don't have enough time or talent to give what it takes to be a mentor? I guarantee you, you do!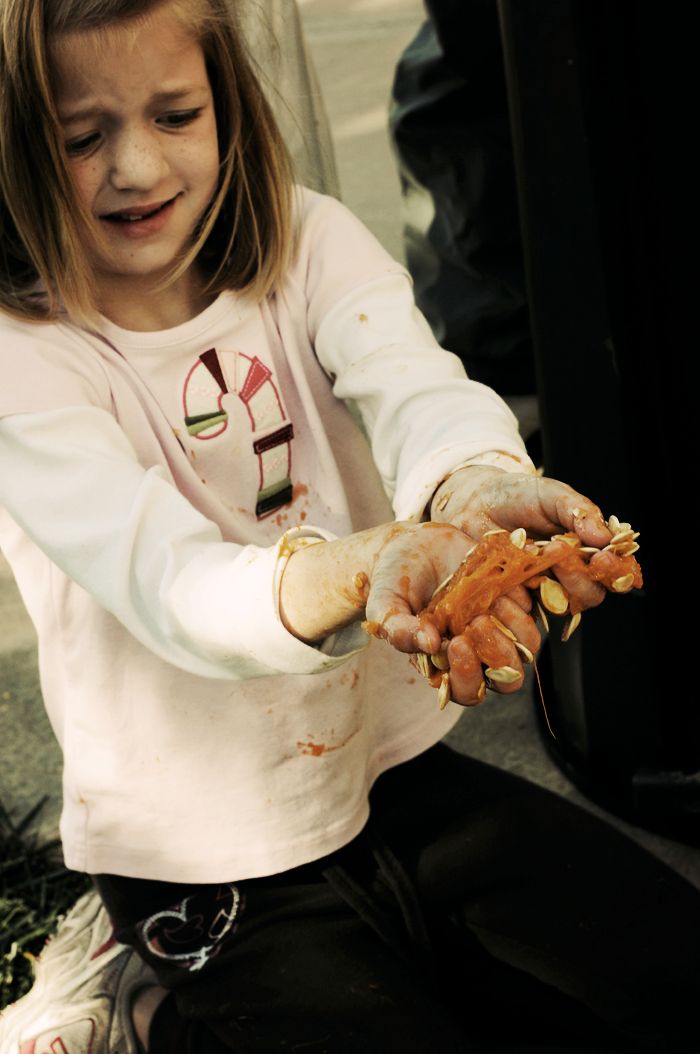 I didn't really have anything else to blog about today, aside from the begging, so I'm going to bore you with some pumpkin carving and Halloween pictures. I also know that it is now officially past Halloween and pumpkin seeds are sooooo last month, but that's not going to stop me from sharing a very basic Oven Roasted Pumpkin Seed recipe with you! Simple, basic and good enough to bookmark until next year!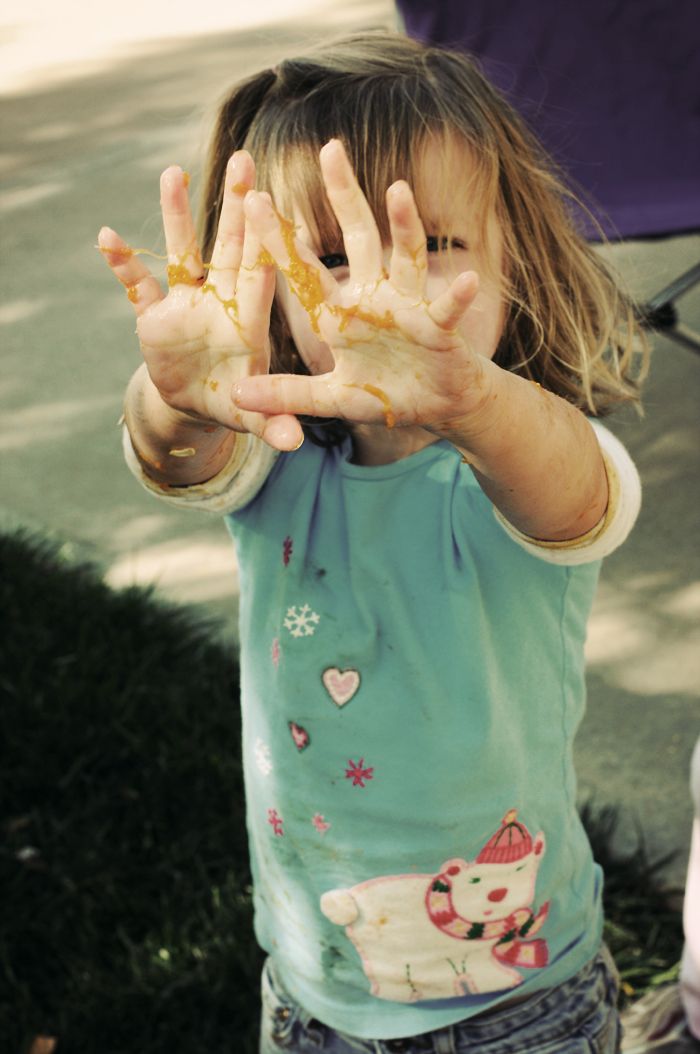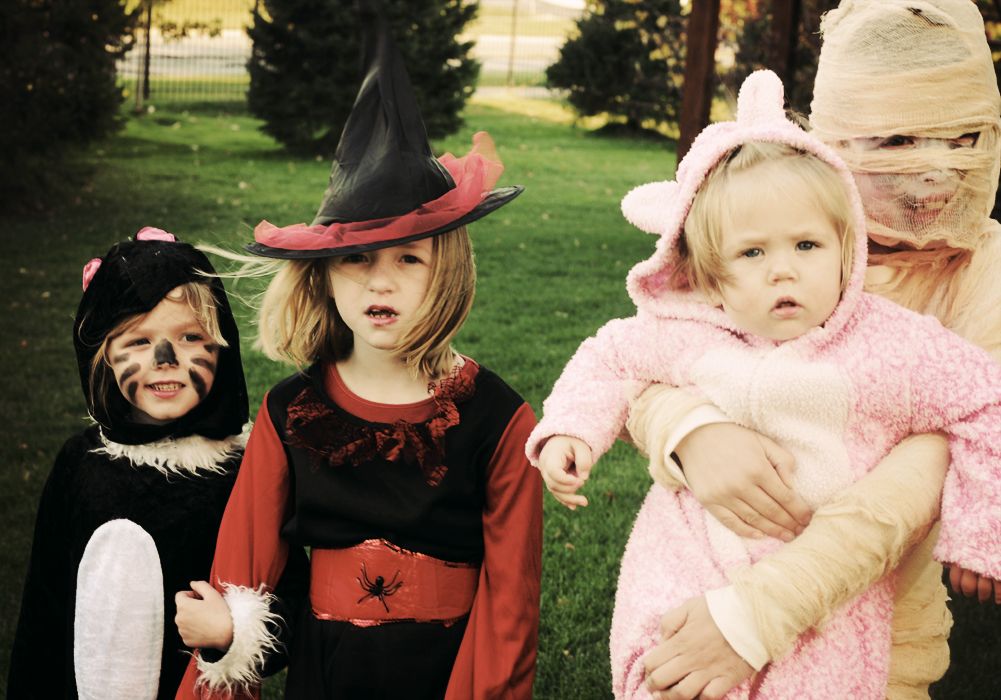 Recipe: Basic Buttery Oven Roasted Pumpkin Seeds
1 1/2 cups pumpkin seeds, pulp removed, cleaned and patted dried from a fresh pumpkin
2 Tablespoons butter, melted (do not use margarine)
1/2 teaspoon Kosher salt
Preheat oven to 300 degrees. Toss cleaned, whole pumpkin seeds in a bowl with melted butter and salt. Spread the seeds in a single layer on a baking sheet and bake for 45 minutes, stirring every 15 minutes so both sides get toasted.