This giveaway is now closed. Congratulations to Jill from Find Us Faithful whose comment number was chosen via random.org. Thanks to all who participated!
We are in the second full week of summer and have already marked several things off of our 2012 Summer Bucket List. It has been a great one so far!
Today we had the opportunity to head out to Happy Valley Farm in DeSoto, Kansas to do some blueberry picking. We were slightly too early in the season to get a whole gob of blueberries, but we can't wait to go back! If you live near DeSoto and are looking for a small, family owned, chemical free farm to experience picking all different kinds of berries, you'll be treated great and will love the personal experience you get at Happy Valley Farm.
I was bound and determined that this summer, I was going to make jam. We didn't get enough berries picking today to make a batch of jam, so I stopped at the store on my way home and bought some blueberries. I came home, expecting jam to be a huge long process, only to discover that with this new Ball Automatic Jam Maker appliance I received from Kmart, it's a quick, 30 minutes at the most, kind of deal. I gave a few jars of the jam out to neighbors and hope they think I slaved all day over a pot of berries to make their jam. I love them enough to do that, but in reality, this jam making project was quick and easy!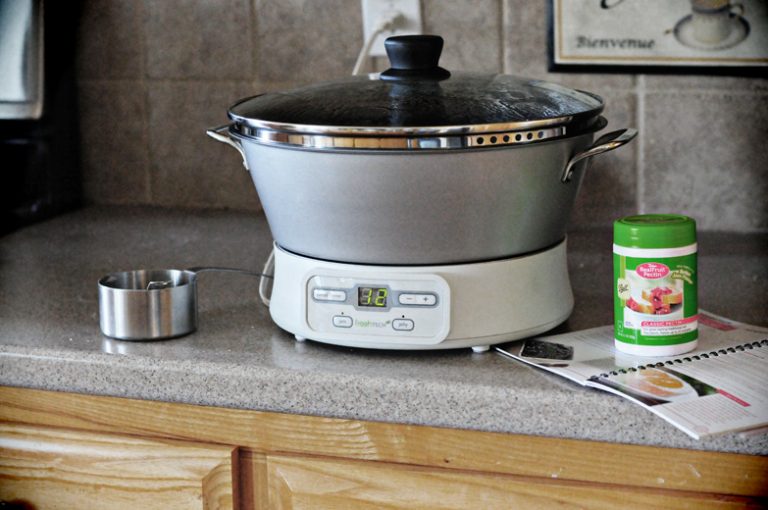 Since it is the start of jam and jelly making season, it might be good to know where you can find all the supplies you need to complete your summer canning projects. Online, Kmart carries the Ball Automatic Jam and Jelly Maker, which is perfect for people who want homemade jams and jellies in 30 minutes or less. In stores and online you can find all the other canning supplies you might need, like Ball jars, Citric Acid and Pectin food mixes.
If you are interested in learning more about canning, or finding out what canning experts have planned for this canning season, make sure to join Kmart and the canning experts for a Twitter Chat on Wednesday, June 6th from 12-1pm CST.For info and to RSVP, visit this link. By the way, they'll be giving away 3 of the Ball Automatic Jam and Jelly Makers during the chat!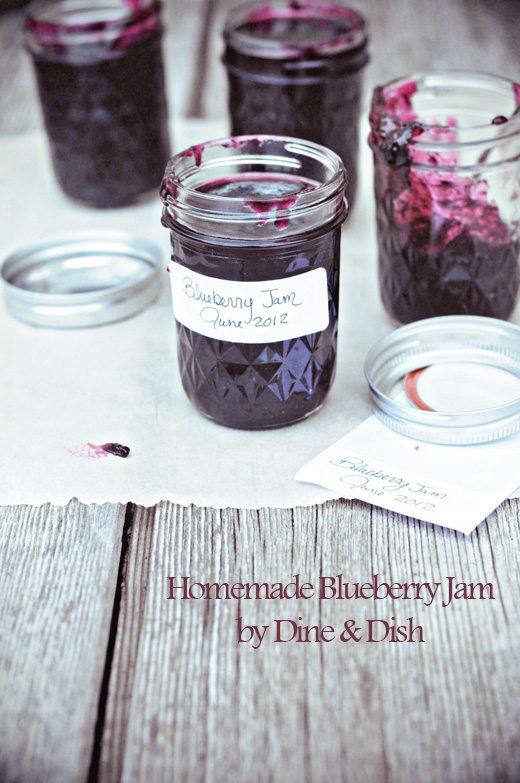 My friends at Kmart wanted to give those new to canning the opportunity to win a Ball Canning Discovery Kit.
The kit includes: Polypropylene rack with separate, fitted lifter that works in large stockpots at least 7½" tall and 9½" in diameter, 3 x 1-pint jars, an Illustrated, simplified canning instruction Recipe book.
To enter the giveaway simply leave a comment on this blog post letting me know what your first canning project would be. For additional entries:
Share a link to this post on any social media site (Twitter, Facebook, Pinterest, etc). For each site you share this post on, you gain another entry into the giveaway. Please make sure to leave a separate comment on this blog post for each place you share the giveaway link at. (The Shareholic buttons at the bottom of this post make sharing very easy!)
All entries must be received by midnight, CST on Monday, June 11th. Winner will be chosen via random.org and notified via valid email address.
Now, would you like to see how easy it was to make homemade blueberry jam using the Ball Automatic Jam Maker? I have no idea what all is involved when it comes to making jam without this nifty appliance, but I can tell you… this was so easy I feel like if the berries were available, I could make jam each and every day! Here's what I did: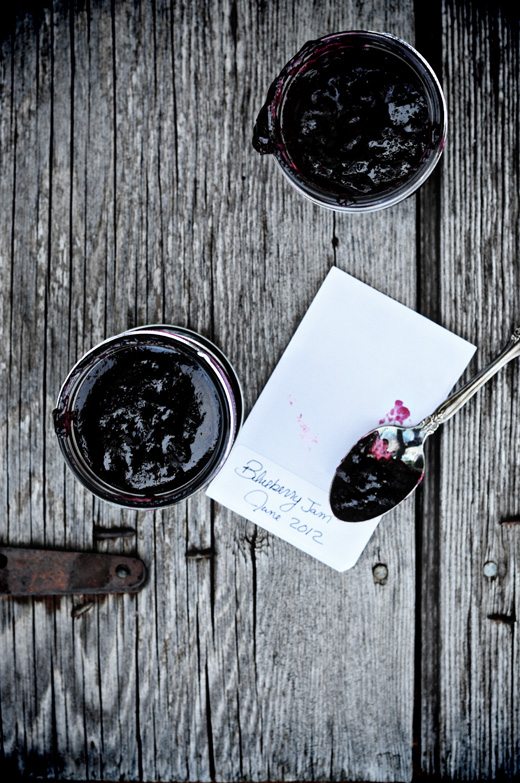 Homemade Blueberry Jam
A 30 minutes or less recipe for making wonderful, homemade blueberry jam using the Ball Automatic Jam and Jelly Maker and recipe booklet.
Ingredients
2 2/3

cups

crushed blueberries

3

Tablespoons

Ball® RealFruit™ Classic Pectin

1/2

teaspoon

butter

3 1/3

cup

granulated sugar
Instructions
Clean berries under cool water, then drain thoroughly.

Crush berries one layer at a time using a potato masher. Measure required quantity of crushed berries and remaining ingredients for your recipe; set aside.

Sprinkle pectin evenly over bottom of the Automatic Jam Maker Pot fitted with the Stirrer. Add crushed berries evenly over pectin. Add butter/margarine to help reduce foaming.

Press the jam button – the cook time will automatically default to 21 minutes. Press enter.

Wait 4 minutes for appliance to sound 4 short beeps indicating that it is time to add sugar. Add sugar gradually while Stirrer continues running. Place the Glass Lid on the Pot.

The Automatic Jam and Jelly Maker will continue to automatically stir your ingredients while it cooks. Stay within earshot of the Jam & Jelly Maker, the appliance will beep again at the end of the process signaling jam cooking is complete. Press cancel, unplug the appliance and immediately remove Glass Lid.

Remove stirrer using a pot holder. Skim foam, if necessary, from top of jam.

Preserve the jam immediately.
This is a sponsored post and giveaway on behalf of Kmart. All opinions expressed are my own.