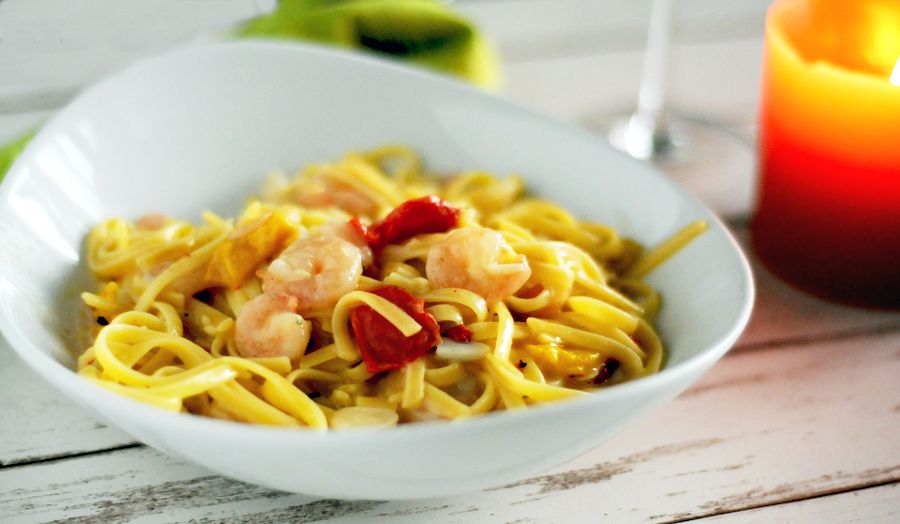 The kids, my husband and I decided to spend the Easter weekend doing the vacation thing in our own home town. We booked a hotel down on The Plaza and decided that we would spend the weekend being Kansas City tourists. Our "staycation" was meant to rejuvenate us, get us away from home for the weekend, and provide a memorable experience.
We had a wonderful time, but as the weekend progressed, it became more and more clear to me that what we really needed… my husband and I… was the same type of experience but without the kids. 6 of us scrunched into two beds… long, leisurely lunches trying to talk over the 3 year old chatter box and the 10 month old food thrower just wasn't quite the rejuvenation our marriage needed. We needed to get away… or at the very least, we needed a date night.
Date nights have always presented a challenge for us because for 1…we have four kids and when you justify the cost of a babysitter versus the cost of going out, it just never seems to be worth it. Secondly, we are extremely busy so simply finding the time and energy to go out seems difficult.
The other day I was talking to a friend of mine and she mentioned that her and her husband have an at home date night once a week. They feed the kids and put them to bed early and then have a special dinner just the two of them. It solves the babysitter dilemma and the time dilemma. It sounded like a great solution for what Nick and I needed.
Bertolli just happened to come to the rescue to make our date night a cinch. Armed with 2 coupons from Bertolli for free Bertolli Frozen Pasta meals, my husband went to the store and grabbed their Shrimp Scampi and Linguine meal and their Roasted Chicken Cannelloni. Within a very short time, dinner was on the table and my husband and I could focus on catching up with each other… not cooking, not cleaning up after an extravagant cooking session… just talking and eating. It was a great night.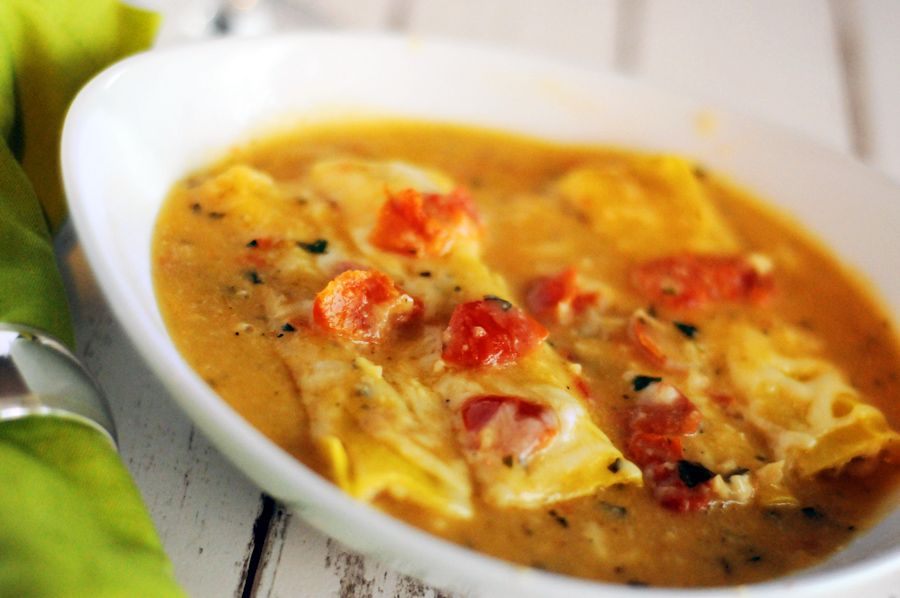 In addition to the two coupons for free meals, Bertolli also helped set the scene by providing a stainless steel wine aerator and wine pairing guide, an Andrea Bocelli CD of greatest hits, 2 Crate & Barrel dinner bowls, 1 large Crate & Barrel serving bowl, a candle from Crate & Barrel and sage napkins with silver napkin rings. Our evening was complete, thanks to the wonderful folks at Bertolli.
Are you in need of a date night? Do you want to be swept away, in your own home, to a true Italian experience? Do you need some spark back in your love life and just a little push in the right direction? Do you want to have just a small time investment so you can spend your evening gazing lovingly into your sweetheart's eyes? (Ok – I went a little overboard with the cheese there… I know…) Bertolli is giving one of my readers the chance to enjoy an at home date night, just like Nick and I had. Simply leave a comment on this post that includes what an ideal date night would look like for you! 1 winner will be drawn to receive a complete Bertolli prize package, including coupons for 2 frozen Bertolli meals and all of the things to set the scene mentioned above (minus the loving husband… he's mine!). The winner will be drawn by the Random Number Generator next Friday, April 16th. All entries must be turned in by 5pm on the 16th CST to be considered for the drawing.
Unfortunately, because of the large weight of this prize package, Bertolli is only able to ship to entrants within the United States.
Once again, the prize package includes:
·         Coupons for free Bertolli Frozen Meals for two that will transport you to Italy in just 10 minutes
·         Stainless steel wine aerator and Bertolli wine pairing guide
·         Verona Pasta Serving Bowl, two matching individual bowls, contemporary red wine glasses and cloth napkins from CB2
·         An orange luminary candle and two contemporary brushed silver napkin rings from Crate and Barrel
·         The Best of Andrea Bocelli CD
Thanks for entering and good luck!
For more Italian inspiration, make sure to check out Episode #2 of Into the Heart of Italy: The Secrets of the Fungaioli. I have loved watching this series unfold… I hope you will too!