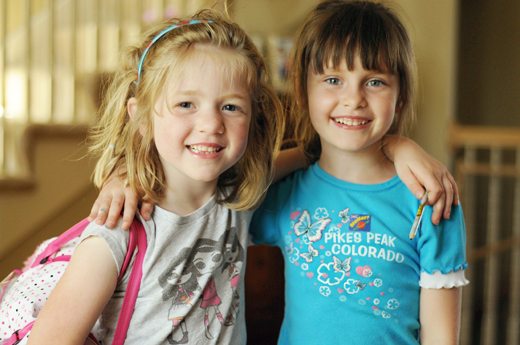 Let's talk friendship, shall we?
I don't have a best friend. I've always been one of those girls to have a lot of good friends but as an adult, not a best girl friend. You know, that one friend you can call up and she'll drop everything and be there in minutes with chocolate ice cream and wine? Or the first friend you call when something happens to a family member, no matter what the time? I crave that friend who understands and will happily participate in an over night slumber party watching Dirty Dancing, Footloose, Say Anything, St Elmo's Fire and The Breakfast Club? I have no one to call to come indulge my girlhood fantasies of a Gayle / Oprah type friendship.
I love and adore the friends I have. They are some of the best women in the world and I am so lucky to have them for whatever I can get them for. But a best friend is different, right?
I'm thankful my oldest two kids have found "that friend". Kelly and Kylee have been friends since they were six months old and that friendship has blossomed through the years. Kylee is Kelly's "I've got your back" girl, and Kelly is the same. Kylee lives 6 houses down from us and I bet most outsiders wouldn't know that Kylee and Kelly don't belong in the same house. They are rarely seen apart.
Jacob and Daniel are very much the same way. Daniel is our across the street neighbor and was the one I mentioned in my Project 365 post yesterday. They've been friends for almost 7 years now and are such a good match. It's been fascinating to me to see how a boy best friend relationship works. It's kind of a cool thing… a mutual understanding and respect that I don't think a lot of girls have with each other. Either way, I am so glad they have each other.
When I was growing up, my mom used to say all the time to me how proud she was because of the friends I chose. I never knew what she meant by that until I had kids. Friends are important, but best friends… who you chose to spend most of your time with… influence you in a way no one else really can. Being associated with the wrong friend can bring you down. Being surrounded by great people can lift you up. I'm thankful my kids have found their bff match because I know from experience how difficult that is to do. A friend is special, but a best friend? A best friend is a rare and wonderful gift.
I'm going to caveat this with… my husband is my best friend and I am so thankful to have him in my life. He's my lifeline and who I would call first (or nudge) if something happened in the middle of the night. If I was really nice to him, he may even indulge me in a chick flick movie marathon someday. The friendship I'm referring to in this post is a girlfriend bff. Just wanted to make sure I was clear!
Now, tell me about your best friend, will you? How did you meet? How long have you been friends? How have you nurtured your friendship thorough the years? I want to hear all about it!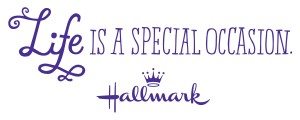 Disclosure: I am honored to be a 2012 paid brand ambassador for Hallmark Life is a Special Occasion. All opinions expressed are my own. For special discounts, product offerings and news about Hallmark, feel free to sign up for their newsletter.