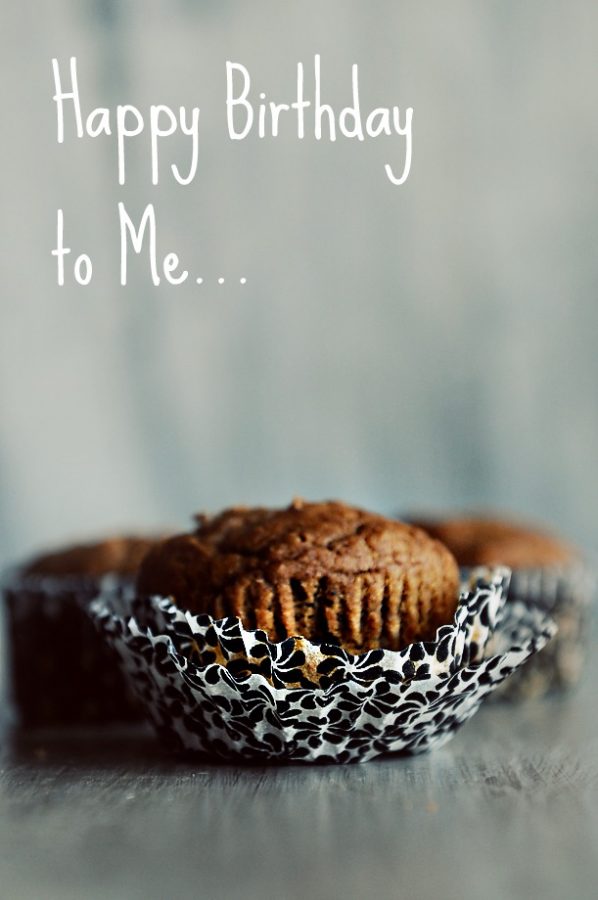 Today is my 38th birthday.
For my birthday I woke up and made muffins. Not fancy muffins. Not whole grain, unprocessed, good for you muffins. Plain and simple pumpkin muffins that use a boxed cake mix.
I've felt like life has been so out of control lately… that I have been out of control…so I wanted to get up and start my 38th birthday with something simple, while enjoying that fleeting moment of "I got up and baked my kids muffins for breakfast" mom success. That feeling lasted about two and a half seconds, then things went back to feeling out of control.
I am bound and determined that 38 is going to be my year. I am going to find the me that seems to have vanished a few years ago with the birth of my fourth baby. I'm going to return to being organized, develop more patience, and have more fun. All in all, I just want to feel like me again… not this raging crazy person that seems to have inhabited my body.
Birthday's are a good thing, right? They give us a chance to reevaluate where we've been and plan the direction we are going to choose for the year to come. My choice has been made and 38 is going to be a great year. Hope you'll stay along for the ride.
Recipe: Simple Pumpkin Muffins (as given to me by my friend Ashley)
1 Spice Cake Mix
1 16 ounce can pumpkin
1 cup water
Preheat oven to 350°
Place the dry cake mix, pumpkin and water in a large mixing bowl. Mix until well incorporated.
Pour the batter into muffin tins sprayed with Pam.
Bake for 20-25 minutes or until toothpicks in the center come out clean.