A review of the books When Breath Becomes Air, A Tree Grows in Brooklyn and Echo.
2016 has started slow for me on the reading front…after exceeding my Goodreads goal from last year by 9 books, I guess I needed a little break at the beginning of this year. Well, that break lasted a couple of weeks and now I am absolutely craving reading time again! My goal is to read 52 books in 2016 (my goal in 2015 was 30 books, so I've upped the ante quite a bit!).
I was thinking that after I read each book, I'd share my thoughts on them with you all so you can hopefully add to your "want to read" lists. You can expect a weekly book review post from me from here on out. Hopefully they'll be on Fridays, but you all know how I am… that may not always be the case 🙂 (I love how you all still stick with me, even though I'm incredibly inconsistent!)
I have three beautiful books to share with you today. All very different, but beautiful reads just the same.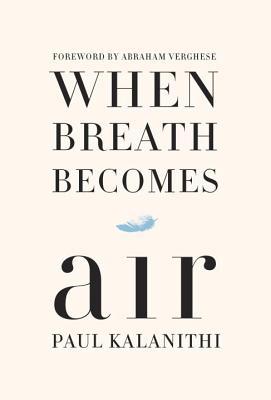 Have your tissues near by when you read When Breath Becomes Air by Paul Kalanithi. This is a beautiful memoir with a message everyone should read. Paul was a neurosurgeon who was diagnosed with terminal lung cancer when he was in his early 30's. In this story, Paul faces his mortality head on but also confronts the issue of how medical professionals treat the dying. As much as I loved the book, the epilogue by his wife was just as beautiful and life changing. I rated this book 4 out of 5 stars on Goodreads. Buy When Breath Becomes Air on Amazon or add it to your "want to read" shelf on Goodreads.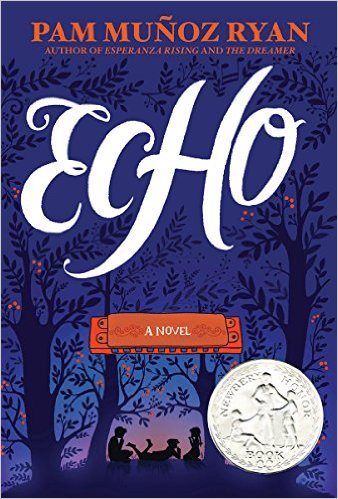 When my 12 year old nephew received this book for Christmas, I picked it up and started thumbing through it. My mother-in-law then went on to say that she had read it before wrapping it and loved it so much. I downloaded it on my Kindle soon after and began reading it. Echo by Pam Munoz Ruan, is a young adult book that I believe would appeal to adults just as much as tweens and teens. This story is about a magic harmonica that ends up in the lives of 3 different people in very distinct points in history. In the end, all three stories are woven together to make an incredible end to a magical journey. I gave this novel 5 out of 5 stars on Goodreads. Click here to purchase Echo on Amazon or you can add it to your "want to read" shelf on Goodreads by clicking here.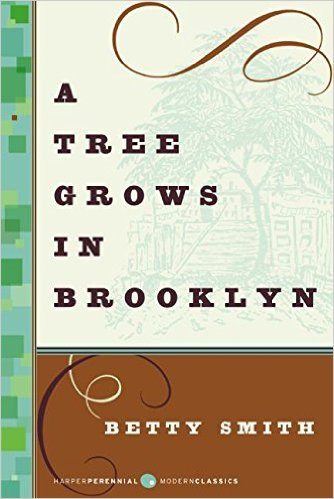 My mom has been telling me to read A Tree Grows In Brooklyn by Betty Smith for as long as I can remember. Why I didn't listen to her before now, I'll never know, as this classic novel was one of the best books I have ever read. This is Francie Nolan's coming of age story as well as the story of her family and their struggle and hardship in Brooklyn during the early 1900's. You will absolutely fall in love with this sweet, innocent, quirky, compassionate, creative girl. Your heart will break a million times, you'll laugh, you'll cry, you'll mourn and you'll be incredibly sad the story is over when you reach the final page. I can't recommend this book enough. I gave this book 5 out of 5 stars on Goodreads. You can purchase A Tree Grows In Brooklyn on Amazon by clicking here or you can add it to your "Want to Read" shelf on Goodreads by clicking here.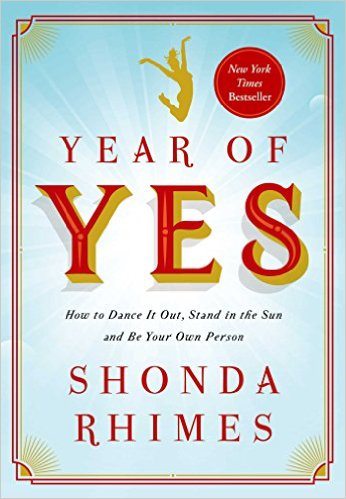 I'm currently reading Year of Yes by Shonda Rhimes and really enjoying it! I should finish Year of Yes in the next day then what's after that is still up for debate. Any suggestions?
Have you read any great books lately? Let me know in the comments section below! Happy reading!
Disclosure: This blog post contains affiliate links. As an Amazon Associate, I earn from qualifying purchases.