Our weekly family friendly menu plan including a review of The Biscoff Cookie and Spread Cookbook and a recipe for Biscoff Pancakes!
This was my first official week on Weight Watchers and I'm so excited to share that I was down 5.6 pounds! I know not to expect that big of a loss every week, but it sure was a great way to motivate me to keep this up! Seeing a lower number makes going to the gym at 4:40am and tracking every last bite I put into my mouth all the more worth it. I'm hoping I continue to see results as a reflection of the effort I'm putting into it.
Today I'm sharing our menu plan for the week as well as an inside look at my friend, Katrina's, new and awesome cookbook The Biscoff Cookie & Spread Cookbook. Ironic that I talk about Weight Watchers and this book in the same post, isn't it? Luckily with Weight Watchers, every food is an ok food, as long as it's in moderation! I'll get to Katrina's book in a second, but first, here's what's on our menu for the week!

Sunday is going to be a special Breakfast for Dinner day… I love breakfast for dinner, and I especially love it when dinner includes pancakes made with creamy Biscoff spread! Katrina has this recipe and so many other fantastic, indulgent, oh so good recipes made with one of my favorite food products…Biscoff Spread…in her new cookbook!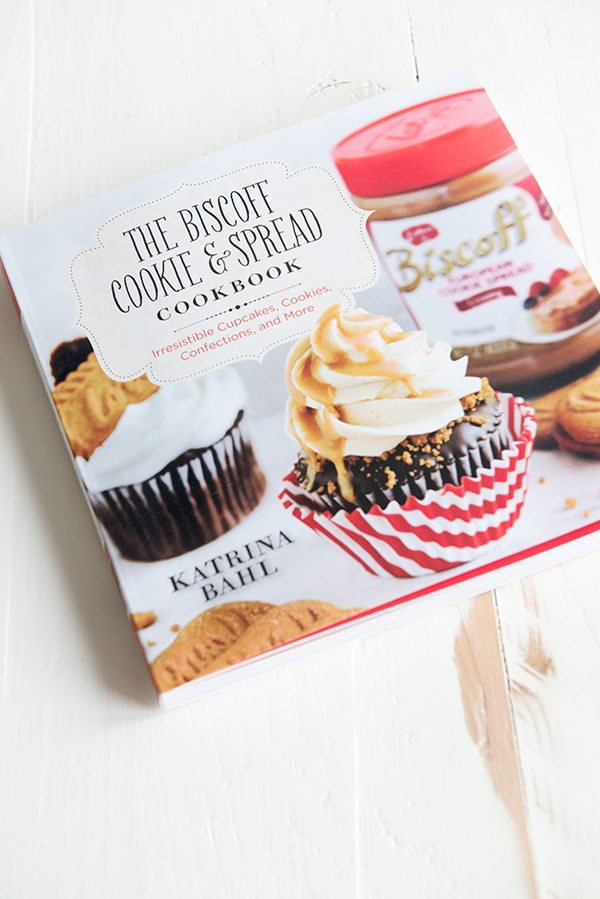 If you aren't familiar with the famous Biscoff Cookies or Spread, now is the time for you to become acquainted. (You can even buy both products on Amazon if your local store doesn't carry it!) They are two food items that I know will be gone in a hot minute if I have them stocked in my pantry… I just can't resist the stuff!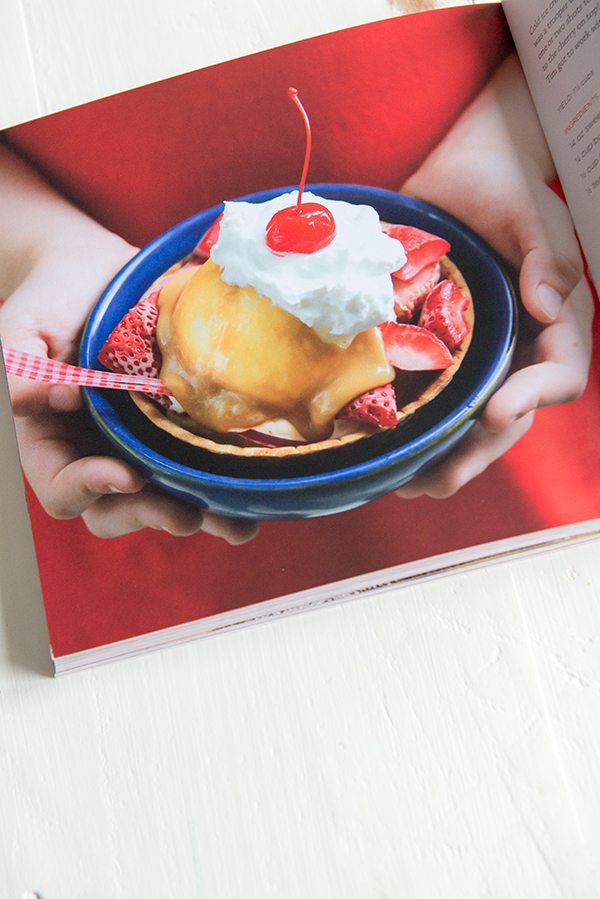 Katrina's cookbook uses Biscoff Cookies and Spread in unique, fun, ways! Any cookbook that even includes breakfast items with Biscoff is my kind of cookbook.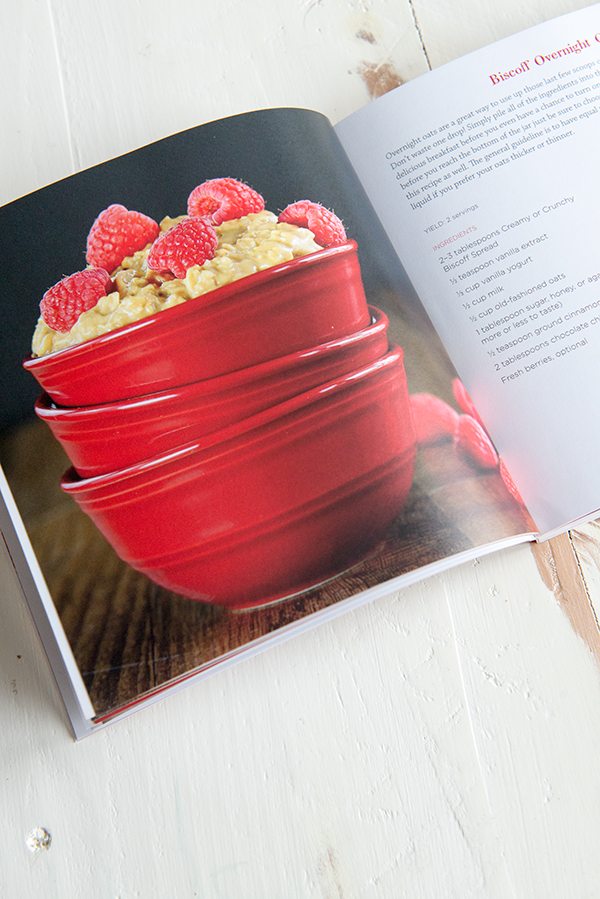 The recipes are simple, yet indulgent and Katrina's photographs are beautiful! This is a cookbook that I'm sure if you make recipes out of and take the food places, everyone will be asking for the recipe! With all the baking I'm sure that's coming your way this holiday season, use the Biscoff Cookie and Spread Cookbook for unique treats to share.
You can buy the Biscoff Cookie and Spread Cookbook on Amazon or at any major book retailer near you. I highly recommend it!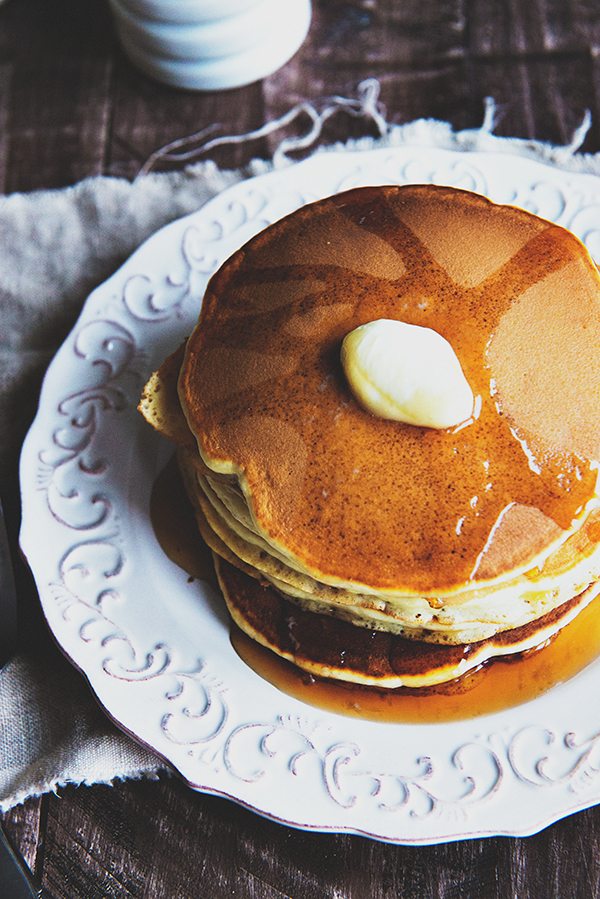 Now, here is Katrina's Buttermilk Biscoff Pancake Recipe! Enjoy!
Biscoff Pancakes Recipe
Ingredients
1 1/2

cups

All Purpose Flour

1/4

cup

brown sugar

1 1/2

teaspoons

baking powder

1/2

teaspoon

baking soda

1/2

teaspoon

pumpkin pie spice

or ground cinnamon

3/4

cup

buttermilk

1/2

cup

Creamy Biscoff Spread

1

tablespoon

vegetable oil

1

tablespoon

vanilla extract

2

eggs
Instructions
Whisk together flour, brown sugar, baking powder, baking soda, and pumpkin pie spice. Set aside.

In a large bowl or stand mixer fitted with a whisk attachment, whisk together the buttermilk, Biscoff Spread, oil, vanilla and eggs.

Slowly add dry ingredients to the wet and stir just to combine, being careful not to overmix.

Heat griddle or skillet to medium heat. Pour batter onto griddle. Flip pancakes when the tops are covered in air bubbles and edges are set. Cook the other side until set. Serve immediately.
Disclosure: This blog post contains affiliate links. As an Amazon Associate, I earn from qualifying purchases.