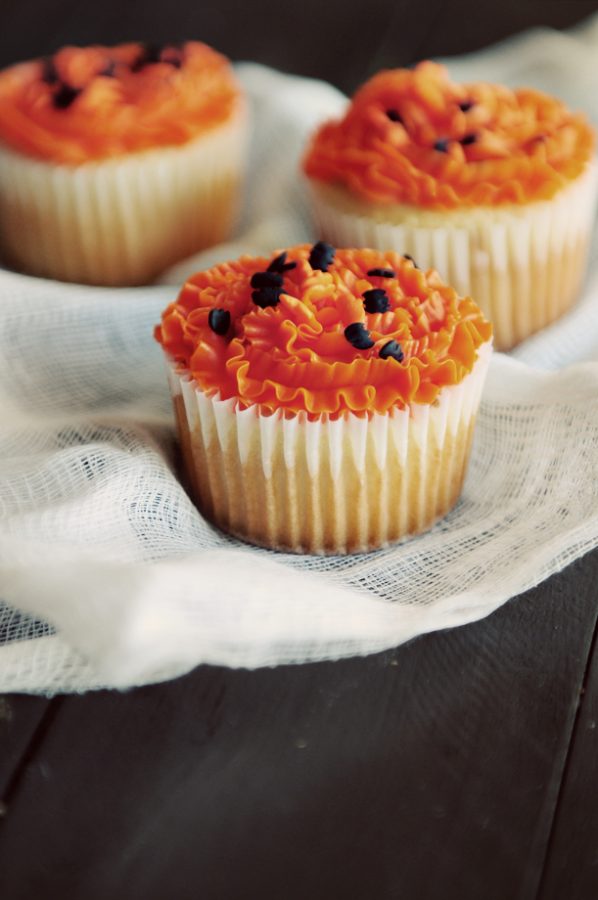 Pin It

I'm going to blame it on Pinterest…
You know the feeling that what you are doing just isn't adequate? That feeling. This Halloween, that feeling is thanks to Pinterest.
I volunteered to make the snack for my son's 4th grade Halloween party. I'm a simple gal when it comes to baking and treats. I have no talent when it comes to decorating fancy cookies. I'm not a creative crafter. And I sure as heck can't turn a blob of fondant into something fancy like a pumpkin patch.
So, last night, after fretting all week about what to make, and wishing I lived back in the days when a sucker wrapped in tissue with eyes marked on it with pen was fancy, I decided to just do something simple and make cupcakes. Not even cupcakes that look like jack-o-lanterns… simple, plain, white cupcakes with orange butter cream frosting.
Oh, and I sampled them to make sure… you know… they were decent enough to feed 4th graders. They were delicious. I bet that's more than can be said for some of those fancy Pinterest treats. At least that's what I'm telling myself.
I like to say I'm setting the bar low to make other mom's feel good about themselves. That's why I do what I do and go the simple route. I'd hate to be responsible for the over achieving behavior caused by creating elaborate treats no one can replicate. Sounds like a good enough reason to go simple to me!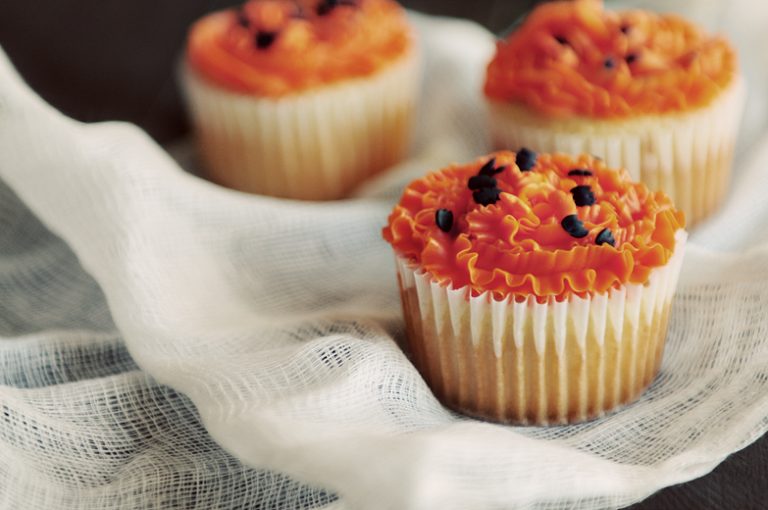 If you too want to go plain and simple, you can find the recipe for Millie's White Wedding Cake on my past blog post. Also, Amanda has a pretty darn good buttercream recipe that really can't be beat.