Ahhhh… Friday nights. This past Friday night I was in my PJ's and in bed by 7pm. In fact, I had called a friend and left a voicemail at 5 to see if she wanted to come over for a glass of wine. I didn't hear from her until 6:30 – and she was all ready to come over to welcome the weekend with me. Problem was, I was in my PJ's and in bed, 2 glasses of wine done with the night. The past season of Grey's Anatomy and I had a rockin' evening together though. And you know what? It was absolutely perfect.
I've become *that* person who likes to stay in, with a book or movie and a cocktail on a Friday night. When did that happen?
Someone else out there likes my kind of Friday nights too. My friend Barb has shared a widely popular Friday Cocktail on her blog each week for a year now. Today, a group of us are celebrating her one year Friday Cocktail by sharing some of our favorite cocktails. Head over to Barb's blog for the complete roundup…and wish her happy day by leaving a comment or sending her a tweet @FridayCocktails. Did I mention she has prizes? Oh yes, lots and lots of great prizes. Stop by and say hi!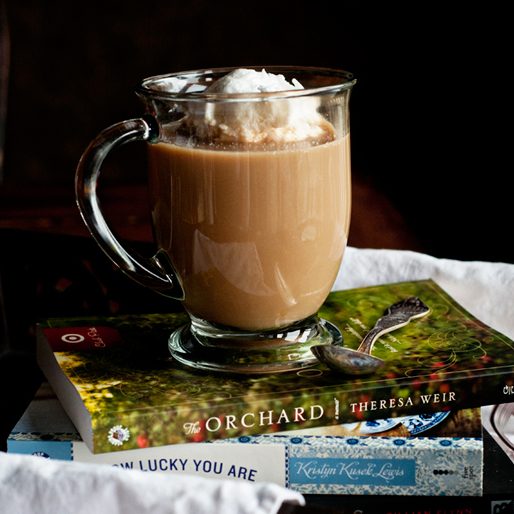 Before you do, here is my contribution… I'm calling it Friday Night Coffee. I love coffee, I love simple cocktails and I love Friday nights. Hence, Friday Night Coffee.
Cheers to your weekend!
Friday Night Coffee Cocktail
A wonderful cocktail for a cozy Friday night.
Ingredients
8

ounces

dark roast coffee

1

fluid ounce

Baileys Irish Cream

1

fluid ounce

Kahlua Peppermint Mocha Liquor

Fresh whipped cream

for garnish
Instructions
Place Baileys Irish Cream and Kahlua Peppermint Mocha in a large coffee mug.

Add hot coffee and stir.

Garnish with fresh whipped cream. Serve hot.