This is a Sponsored post written by me on behalf of Chili's Grill & Bar. All opinions are 100% mine.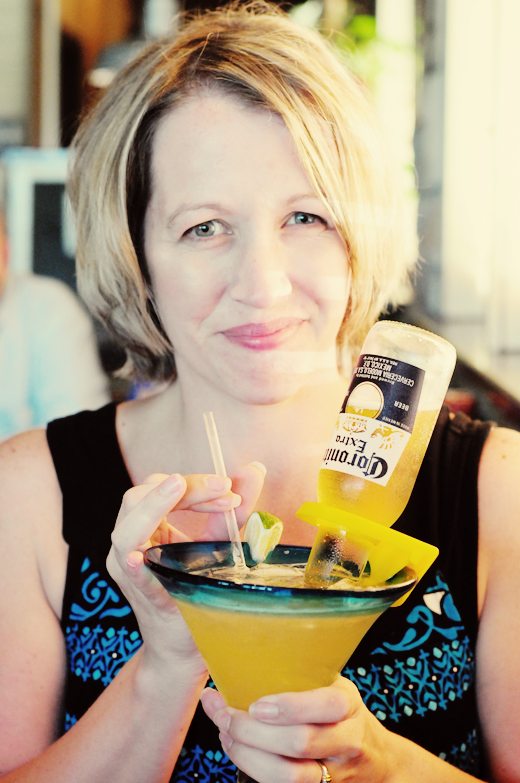 If you have been following any of my tweets lately, you have probably noticed that Leah is deep into the terrible two's and my patience is being fiercely challenged on a daily basis. It's on days like these where I want to relax and unwind in the evening. I don't want to cook but I also don't want to wait in line forever at a restaurant that takes us a long time to drive to. On nights when I want consistent, friendly service in a family friendly atmosphere, we load up the car and head to our neighborhood Chili's restaurant.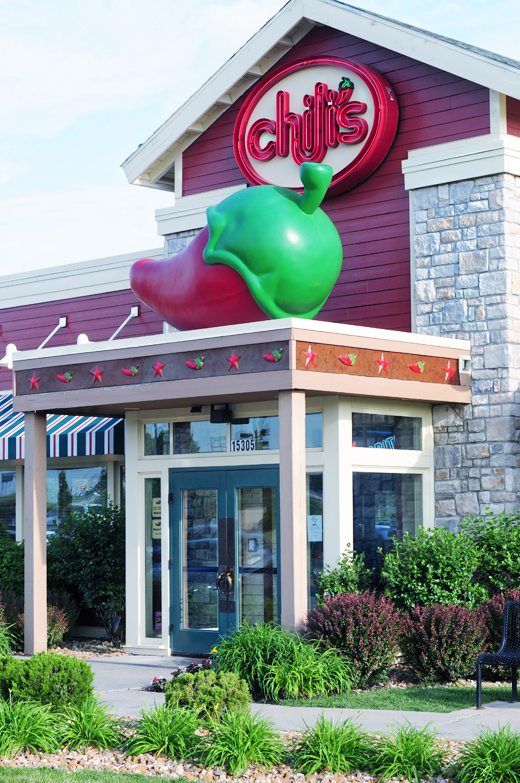 Last week, on a particularly challenging day, I received an email from the folks at Chili's asking if I'd like to come in and give the new CoronaRita at Chili's a try. I wondered if they had been reading my recent tweets because that sounded like exactly what I needed. Not only was I tired from the long day and didn't feel like cooking, it was also very hot out. Dinner out with a refreshing CoronarRta (a blend of Chili's Cuervo Gold Margarita with a Coronita) sounded like the perfect way to unwind.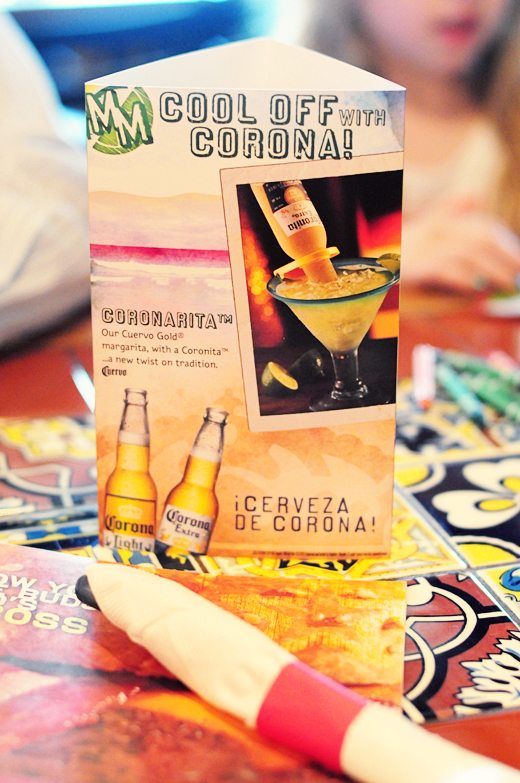 I paired my CoronaRita with a Mushroom Cheese Burger and it was a perfect combination. Although I felt a little odd drinking out of the glass / Corona bottle combination, I didn't mind after awhile. The flavor of the Corona combined with the margarita was fantastic… it was the taste of summer in a glass!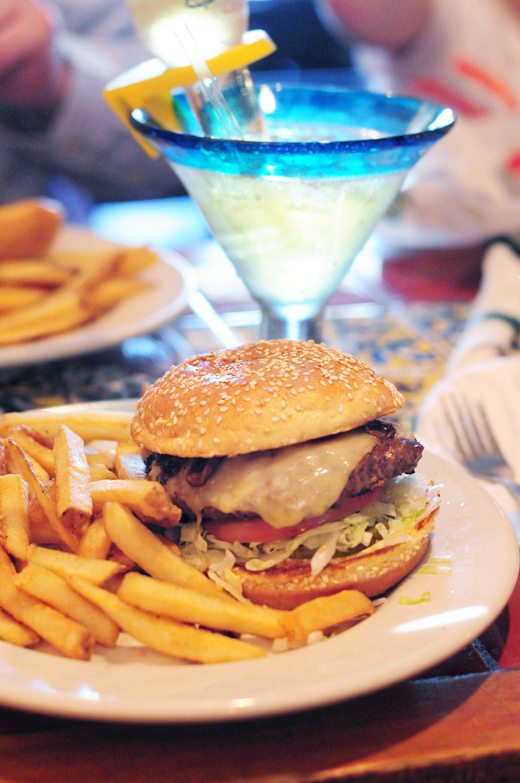 Chili's would like to invite one lucky Dine & Dish reader to visit Chili's this summer to try out their new CoronaRita. They are giving away one $25 gift card!
$25 Chili's Giftcard Giveaway Details:
To enter the giveaway, simply leave a comment on this blog post telling me which meal from Chili's menu would you order to compliment the CoronaRita if you won?
All comments must be received by 11:59 p.m. EST on May 11, 2012. Winner will be notified via valid email address.
official rules – visit for links to 22 other blogs participating in the Chili's $25 Giftcard Giveaway