Ready in around 15 minutes, these sweet Chipotle Chicken Bites are a simple favorite recipe from The Weeknight Dinner Cookbook by Mary Younkin.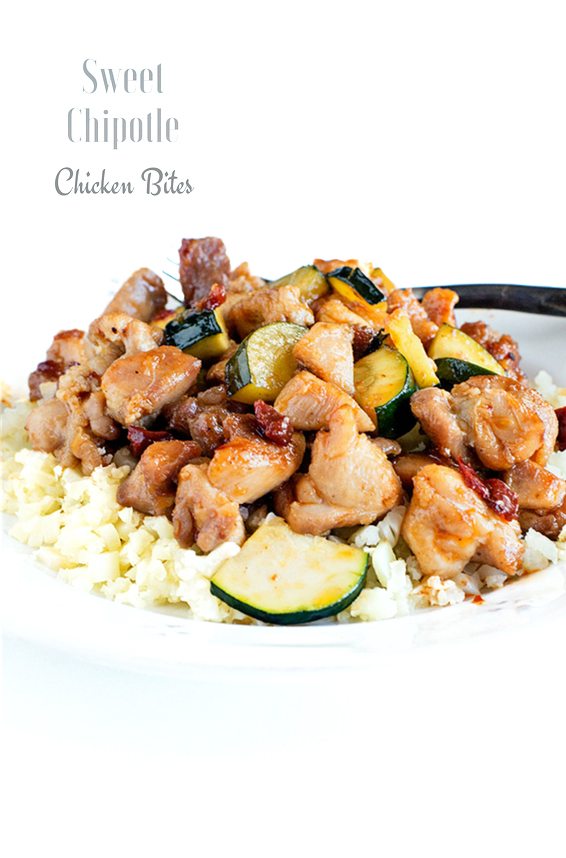 I've been keeping something from you… I've been cooking from a cookbook I received a couple months ago so regularly that I've almost forgotten how to cook without it!
Mary Younkin, from the food blog Barefeet in the Kitchen, has written the most amazing and practical cookbook for busy families called The Weeknight Dinner Cookbook. This cookbook is so practical I've turned to it when I'm in a dinner time pinch so many times, but have failed to take the time and photograph any of the meals we've made, until now.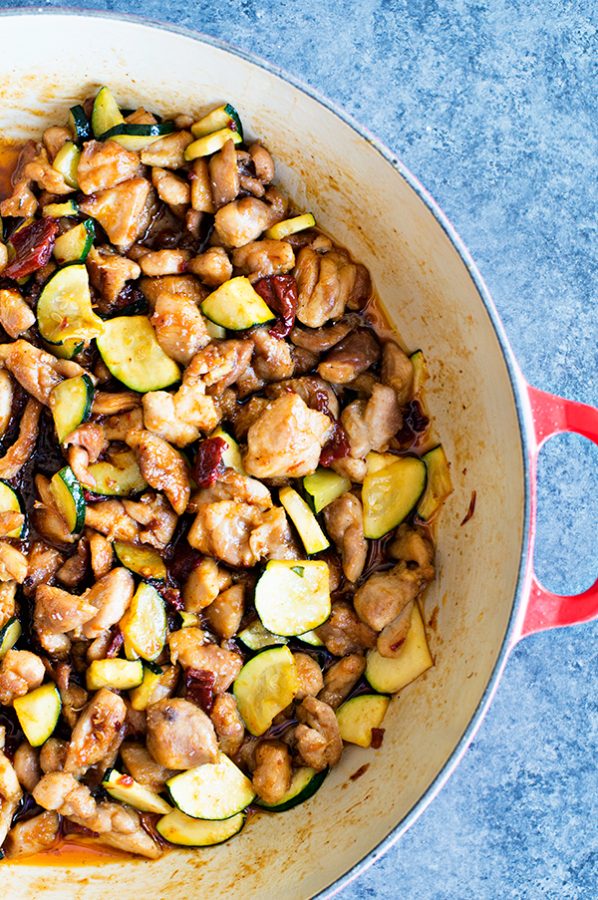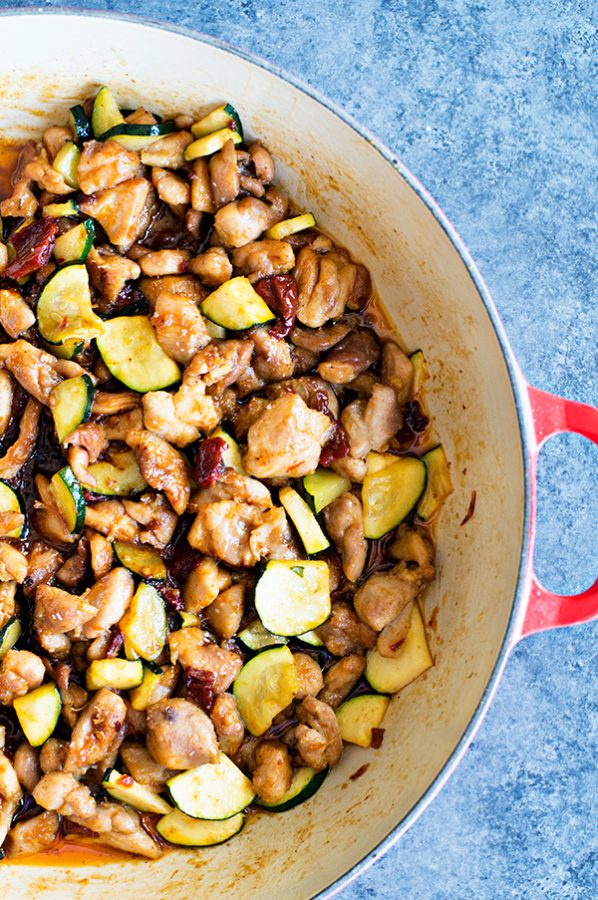 Let me introduce you to one of my favorite recipes from Mary's cookbook, Sweet Chipotle Chicken Bites. I've used this 15 minute recipe time and time again over the past couple of months. It's become a favorite in our rotation, loved by my husband and I as well as our kids.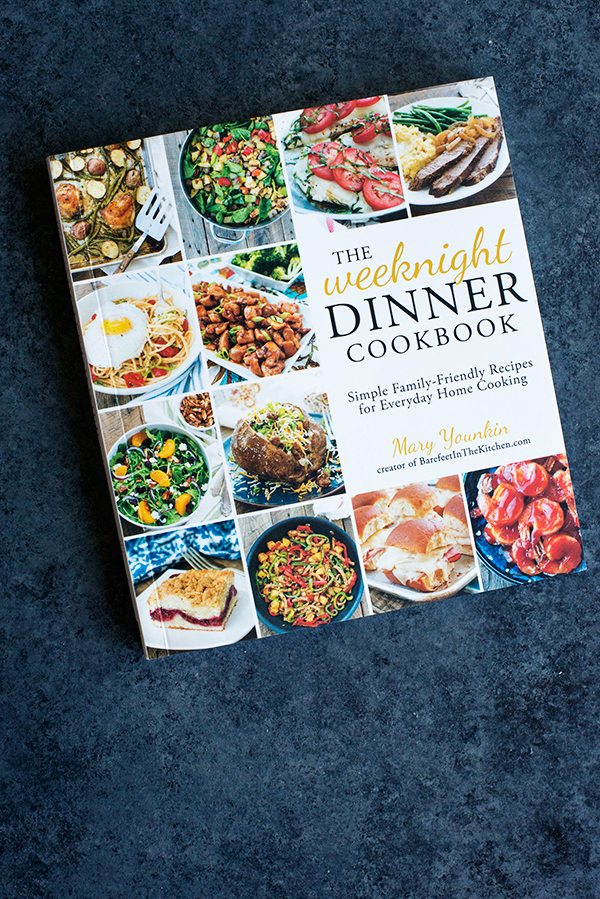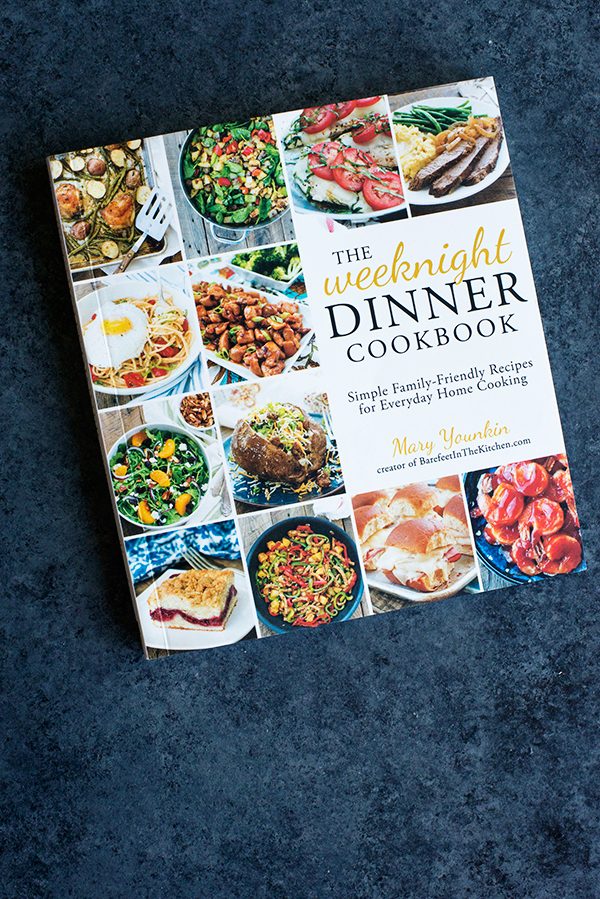 Other recipes from Mary's cookbook we've loved are: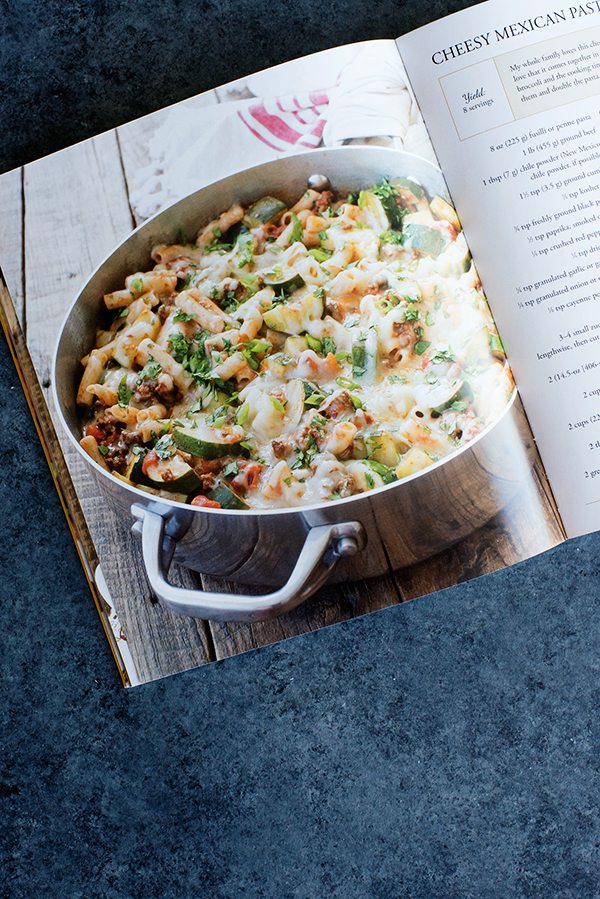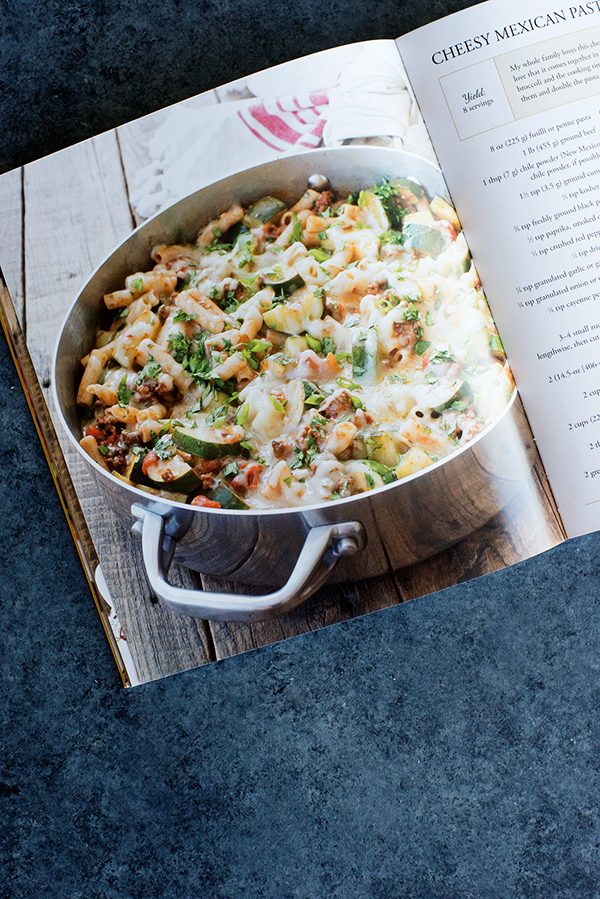 What I love best about The Weeknight Dinner Cookbook is you'll find each recipe categorized by the amount of time they take to make. If you know you have 30-45 minutes, you might try the Chile and Cheese Stuffed Chicken. Only 15 minutes? Sweet and Spicy Salmon with Broccoli will do. In addition, you can find a selection of meals that require little prep and then spend all day cooking in the slow cooker. There's something for everyone, no matter how full your weeknights are!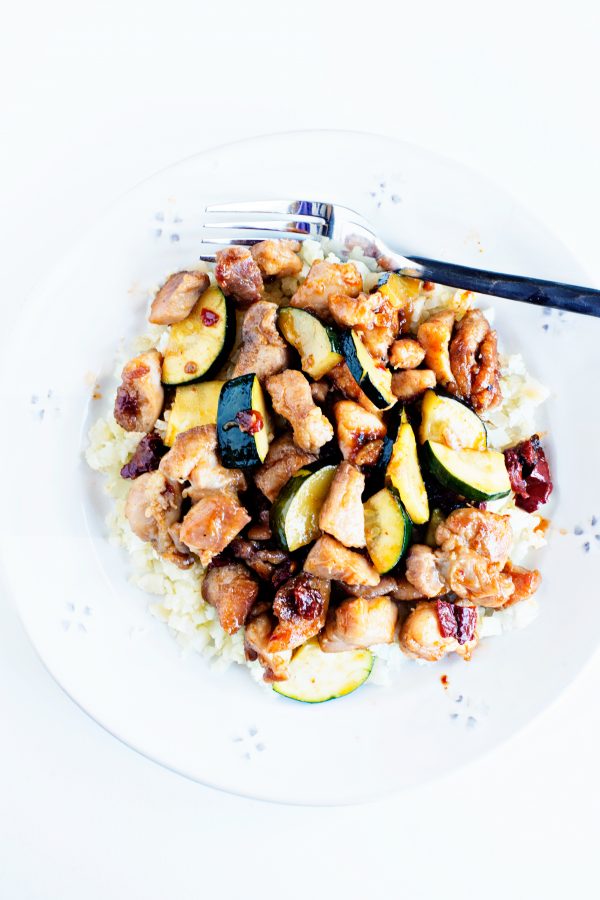 Although the recipes in Mary's cookbook don't need a thing changed, you know I like to add my own touch to recipes when I try them. For this recipe, I added zucchini, eliminated the green onions and doubled the amount of peppers and sauce for a little more kick. I served the Sweet Chipotle Chicken Bites over steamed cauliflower rice (which you know is my favorite).
The Weeknight Dinner Cookbook is a kitchen must have for anyone who loves to cook from scratch, values their family eating together at dinner, but doesn't have a ton of time to cook on busy weeknights. I promise you'll get a lot of use out of this great cookbook if you buy it! It's available to purchase on Amazon, which you can do by clicking here.
I hope you enjoy the Sweet Chipotle Chicken Bites recipe as much as we have!
Disclosure: This blog post contains affiliate links. As an Amazon Associate, I earn from qualifying purchases.
Sweet Chipotle Chicken Bites Recipe
A simple Sweet Chipotle Chicken Bites Recipe is perfect to try on a busy weeknight.
Ingredients
5

small boneless skinless chicken thighs

1

Tablespoon

olive oil

divided

2

teaspoons

cornstarch

1/2

teaspoon

kosher salt

1/4

teaspoon

paprika

1/4

teaspoon

chilie powder

1/4

teaspoon

cumin

1/4

teaspoon

onion powder

1/4

cup

honey

2

chipotle peppers in adobo sauce

minced

1

Tablespoon

adobo sauce

1

Tablespoon

plain white vinegar

1

small zucchini

sliced and cut into bite sized pieces
Instructions
Using kitchen shears, cut the chicken into 1/2 inch pieces and place in a medium sized bowl.

Drizzle with 1/2 Tablespoon of the oil and sprinkle with cornstarch, salt, paprika, chile powder, cumin and onion powder. Stir until well coated.

In a small glass measuring cup, stir together the honey, chipotle peppers, adobo sauce and vinegar.

Heat a large nonstick skillet or pan over medium-high heat. Set a plate next to the stove.

Add the remaining 1/2 tablespoon oil to the pan. When the oil is shimmering, add the chicken and toss with tongs to coat. Continue stirring the chicken until it is no longer pink, 3-4 minutes.

Slide the chicken onto the waiting plate and add the honey chipotle sauce mixture to the hot skillet.

Let the sauce simmer and reduce for 1-2 minutes, stirring constantly. When a spatula dragged through the sauce leaves a trail, add the zucchini to the skillet as well as the chicken.

Toss with the sauce and simmer for 3 minutes longer. Serve immediately over cauliflower rice or rice.
Notes
From The Weeknight Dinner Cookbook