Oh friends… do I have some good books to tell you about today! I think two of these books will probably make my top ten best books for 2013… they were *that* good! I am so excited to share them with you.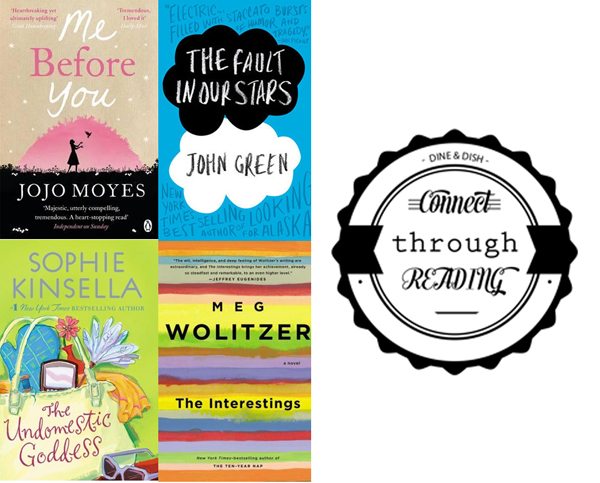 First up is The Fault in Our Stars by John Green.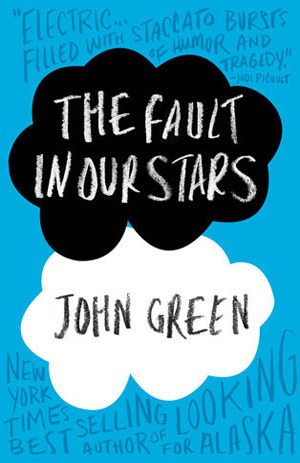 I'll admit, I'm a big "judge a book by the cover" girl, and I honestly avoided reading this book (and the one following) because of their covers. They just didn't pull me in or grab me. I am so very thankful I was convinced by some friends to pick this book up because once I did, I couldn't put it down.
The Fault in Our Stars is a story about two teenagers who meet in cancer support group, develop a friendship and fall in love. It's about finding hope and meaning on their journey and sharing a common ground with someone who "gets it". I can't tell you much about the story without giving it away, but you will laugh, and you will cry and you will be so heartbroken when this book is over because it will be a permanent part of your heart, forever. I read this book weeks ago and am tearing up writing this because this book touched me so. Oh, and full disclosure… it's young adult fiction, but please don't let that stop you from reading it!
I gave The Fault in Our Stars 5 stars on Goodreads. Download The Fault in Our Stars on your kindle here, buy a paper copy on Amazon and add it to your virtual library on Goodreads here.
Next up, Me Before You by JoJo Moyes
OK do you see what I mean about the cover? It is definitely not a book I would have picked up just based on the cover, but again, I am so happy I got past that. This book… oh this book! I just can't even begin to tell you how much I enjoyed this book and how much the message of the book has impacted me.
In short, this book is about Will, a man who has it all but tragically becomes a quadriplegic after a horrible accident. Soon after, he attempts suicide because the thought of turning in his active lifestyle for a life in a wheelchair is unbearable, but he was unsuccessful. That's when his family brings in a caregiver (Louisa) to watch over him so he doesn't have the chance to try and kill himself again. Louisa then decides it is her job to show Will his life is worth living… and the story unfolds from there.
This is one of those books (Like The Fault in Our Stars) that will move you. It will change who you are and impact you in ways most books don't. I hope you enjoy this one as much as I did!
I gave Me Before You 5 stars on Goodreads. Download Me Before You on your kindle, here, buy a paper copy on Amazon and add it to your virtual library on Goodreads here.
(Be prepared… both of the books above are ones you'll start and won't put down. I read them each in a day, choosing to hide on my couch and be absorbed in a book over household chores!)
Next up, The Undomestic Goddess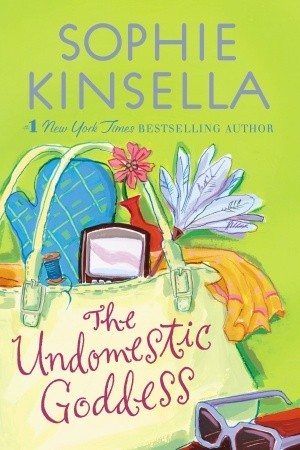 I read (or actually listened on audiobook) The Undomestic Goddess by Sophie Kinsella, in between the two books above. I needed something light and fluffy to read, and after reading I Got Your Number, I knew a Sophie Kinsella book was sure to fit the bill.
This wasn't my favorite Sophie Kinsella book, but it was good enough to keep me entertained and enthralled. Samantha is a 20 something year old lawyer trying to make partner at a prestigious law firm and giving up any chance of a life to do so. Even "intimate relations" are timed at 6 minutes (the official efficient metric for an attorney). Samantha ends up having a mental breakdown, hops on a train out of town and ends up in the countryside at the home of a couple hiring a housekeeper. After a bit of a misunderstanding, true Sophie Kinsella style, Samantha turns in her attorney badge and becomes a housekeeper.
Thoughts of Ameila Bedeila came to mind as Samantha struggled with even the basic of household chores. Love, friendship and family – and living a life that truly fulfills you – are all common themes in this book.
I gave The Undomestic Goddess 3 stars on Goodreads. Download The Undomestic Goddess on your Kindle, here, buy a paper copy from Amazon or add it to your virtual library on Goodreads, here.
Last up, The Interestings.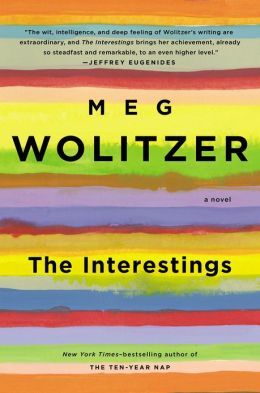 I'm not going to actually review this book, because I have to be honest and tell you I didn't finish it. As it turns out, The Interestings, weren't so interesting to me. I made it about 56% of the way through and just couldn't finish.
So, I know some of you have read this book and according to your reviews on Goodreads, LOVED it. Tell me, should I give it another chance?
My next two reads are…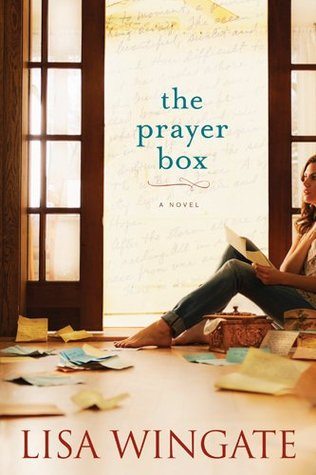 Lisa Wingate wrote a big many years ago called Tending Roses and it was the book that helped me to recognize my priorities, quit my job and stay home with my kids. If you haven't read that book, I highly recommend it. I'm excited to read Lisa's, The Prayer Box. I've heard such great things about it!
This is another one I wouldn't pick up based on the cover, but I've heard such amazing things about Night Film! I've moved it to the top of my "to be read" pile. I can't wait to dive in!
OK – that's it for now. It's your turn –>
I love my Kindle Paperwhite. Read all about it here!
Disclosure: This blog post contains affiliate links. As an Amazon Associate, I earn from qualifying purchases.