Spicy Black Bean Soup is a simple yet filling soup recipe with only 3 Weight Watchers SmartPoints® per serving.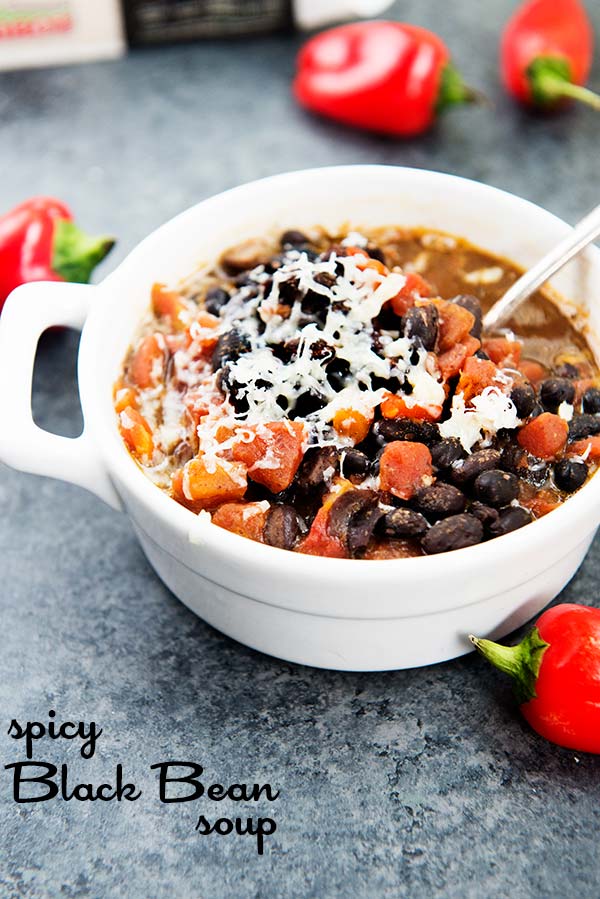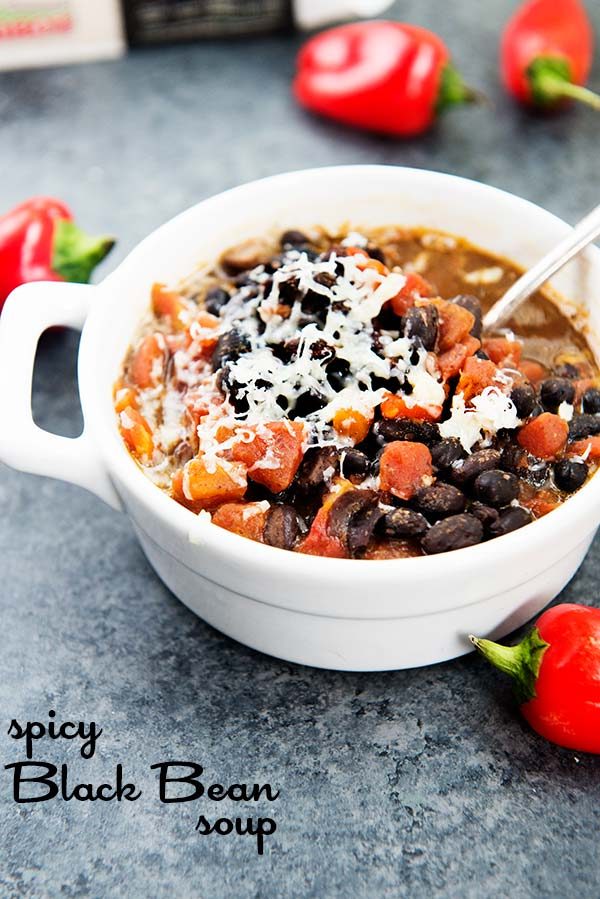 Oh, what a week. We had our heating and cooling company come on Monday to do our annual winter furnace tune up. That all went fine and well until Monday night, when we realized our furnace had stopped working. Assuming it was an easy fix, we called the heating and cooling company and they came back out on Tuesday. Still not working. They replaced our furnace on Wednesday because our furnace was 13 years old. So, $3300 later and a new furnace and guess what…still not working. It's now Friday and they have been out every day this week for hours and hours trying to figure out what's going on. Meanwhile, the temps have been in the 20's, and you know how I feel about cold… I am NOT a fan.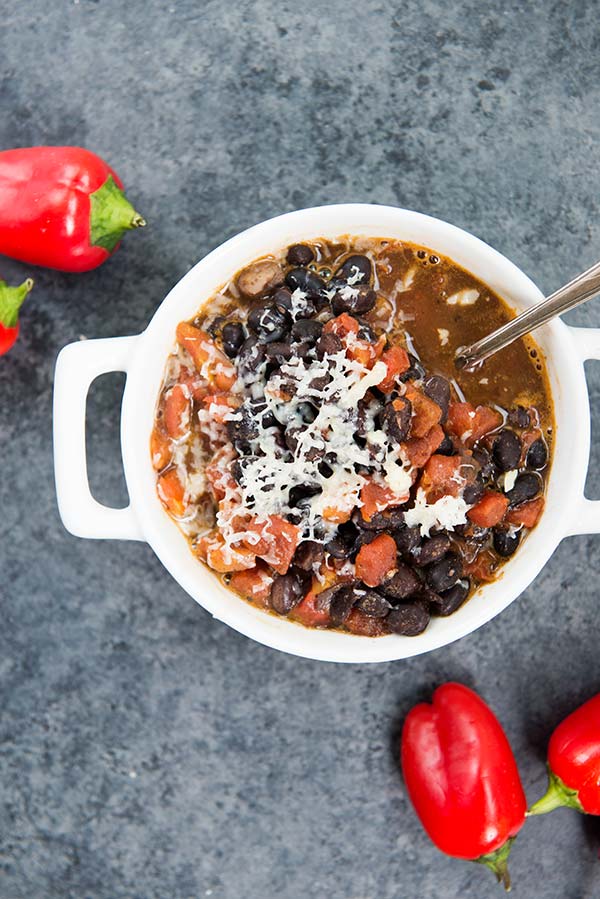 My instinct when I'm cold is to stuff my face with comfort food, which doesn't really bode well with Weight Watchers. I've been really really good at holding off until this afternoon, when I got into some chocolate chip cookie dough and caved and enjoyed a holiday flavored latte. Ooops. But for lunch all this week I've enjoyed this spicy black bean soup, which just so happens to be only 3 Weight Watchers SmartPoints® for serving. Warm, spicy and comforting is what I've craved this week and this spicy black bean soup delivered.
One of the things I love most about the winter (and my list is very short) is soup. I love making a big pot of soup on Monday and having it for lunch each day of the week. It's great to have a lunch I can count on to nourish me from the inside out and to know that I'm not busting out of my SmartPoints® allotment by lunch time. This Spicy Black Bean Soup has become a weekly, low SmartPoints® favorite!
If you're looking for a tasty, comforting soup recipe to keep you warm, give this Spicy Black Bean soup recipe a try.
(Note, garnishing with shredded Cabot cheese will increase the SmartPoints® value – but man is it a good addition!).
Spicy Black Bean Soup
A low Weight Watchers SmartPoints® spicy black bean soup recipe. Only 3 WW SmartPoints® per serving.
Ingredients
Non-stick cooking spray

1

small yellow onion

chopped

2

cloves

garlic

minced

4

mini sweet red bell peppers

chopped

2 15

ounce

cans black beans

divided

1 10

ounce

can Rotel Chipotle diced tomatoes and chiles

2

cups

fat free chicken broth

I prefer low-sodium variety
Instructions
Coat bottom of a large stockpot with cooking spray. Add onion, garlic, and chopped bell peppers to the stockpot and sauté over medium heat, until vegetables are tender (about 5 minutes).

Place one can of beans in blender; add sautéed onion/pepper mixture and mix. Cover and blend on high until smooth, about 30 seconds. Pour mixture back into stockpot.

Stir second can of can of beans (do not puree first), tomatoes and green chilies, and chicken broth into stockpot. Bring to a boil, lower heat to medium and simmer for 20 minutes. Yields about 6 1 1/2 cups of soup per serving.