For tea time or breakfast…or pretty much whenever the mood strikes, enjoy this simple Cinnamon Sugar Maple Scone Recipe.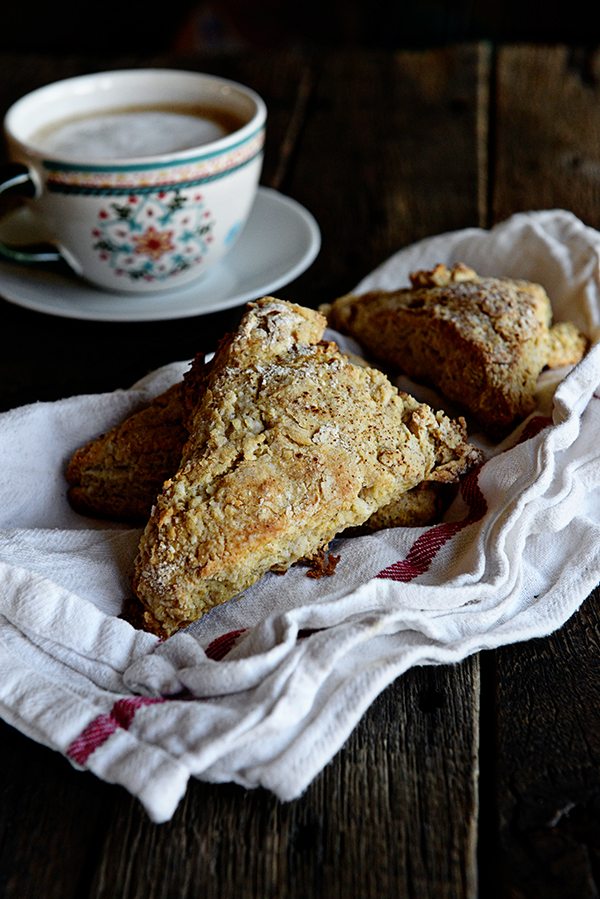 In the 8 1/2 years I have been blogging, it has occurred to me that I haven't shared one single scone recipe. Which is a shame! I don't makes scones often, which is probably why I haven't shared any scone recipes, but when I do I always think to myself that I need to make them more frequently.
When I was on the Regal Princess cruise recently, I discovered what a great treat "tea time" is in the afternoon. People who value taking time out of their day for a sweet little snack or finger sandwich and a cup of tea definitely have the right idea!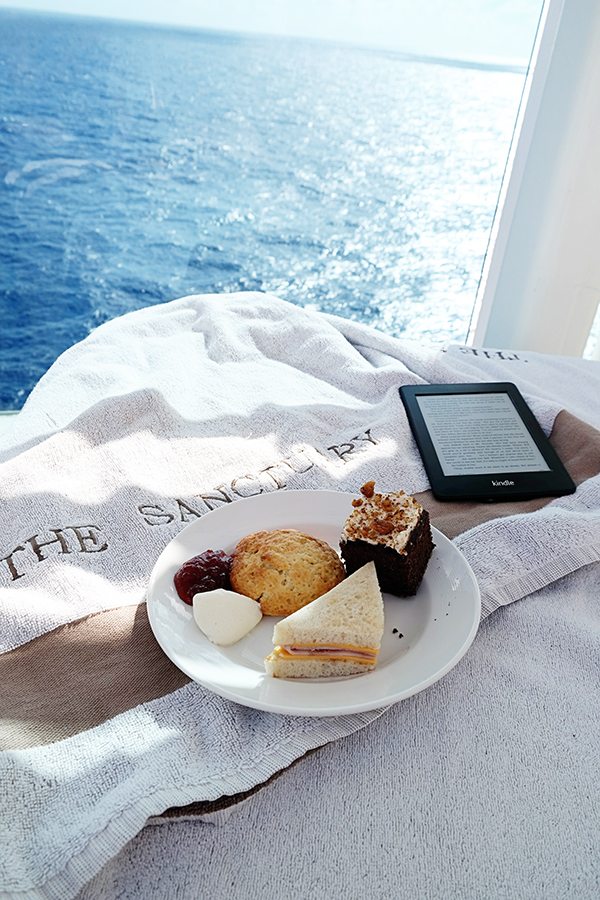 The Regal Princess ship and many other Princess Cruises ships has a special outdoor "adults only" space called The Sanctuary. The Sanctuary is a calm, relaxing retreat like space, specifically intended for adults to be able to unwind.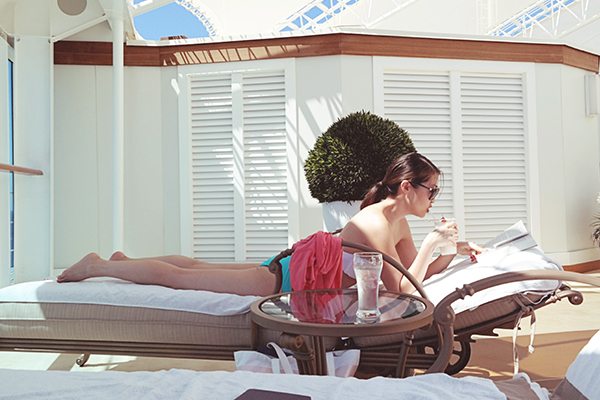 Within the sanctuary, stewards are available at your call to bring you specialty drinks, chilled towels, ipads and ipods equipped with noise canceling head phones and specialty playlists and more.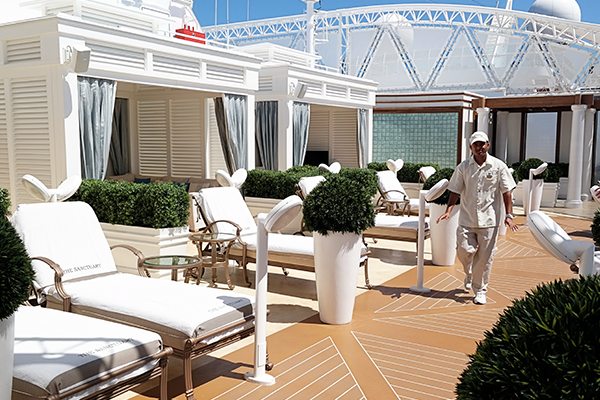 The current cost for the sanctuary is $25 for half a day or $45 for a full day. Although there are plenty of places to escape and find peace and quiet aboard the Regal Princess, The Sanctuary was my favorite. I loved just being able to relax in the sun with zero agenda…reading, napping, sipping on refreshing drinks, and enjoying tea time with scones, sandwiches and desserts.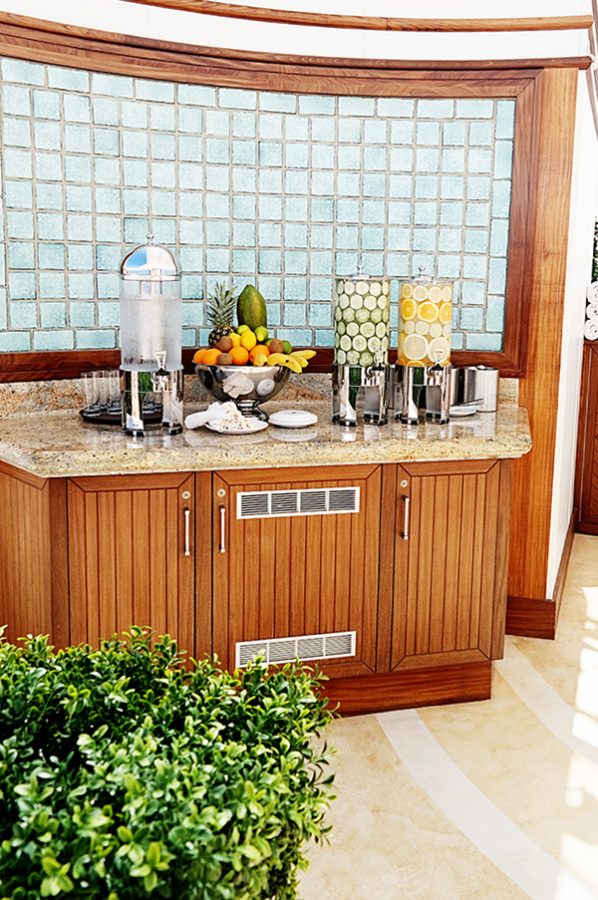 In my effort to bring more "happy cruise like vibes" into my life, infused spa water has become a regular thing, as well as afternoon "sanctuary time", which I'll admit…sometimes includes tea time with scones.
As I've been exploring and trying new scone recipes, I came across this Cinnamon Sugar Maple Scone recipe from Food.com.  This is the perfect scone recipe if you are looking for something just a little bit sweet to go with your morning coffee or afternoon tea.
Enjoy the Cinnamon Sugar Maple Scone recipe below!
To find more information about the Princess Cruise Lines Sanctuary, visit the Princess Cruises website for a great video and some additional details. It's definitely a great option for those of you who want a little extra rest and relaxation while on your Princess Cruise.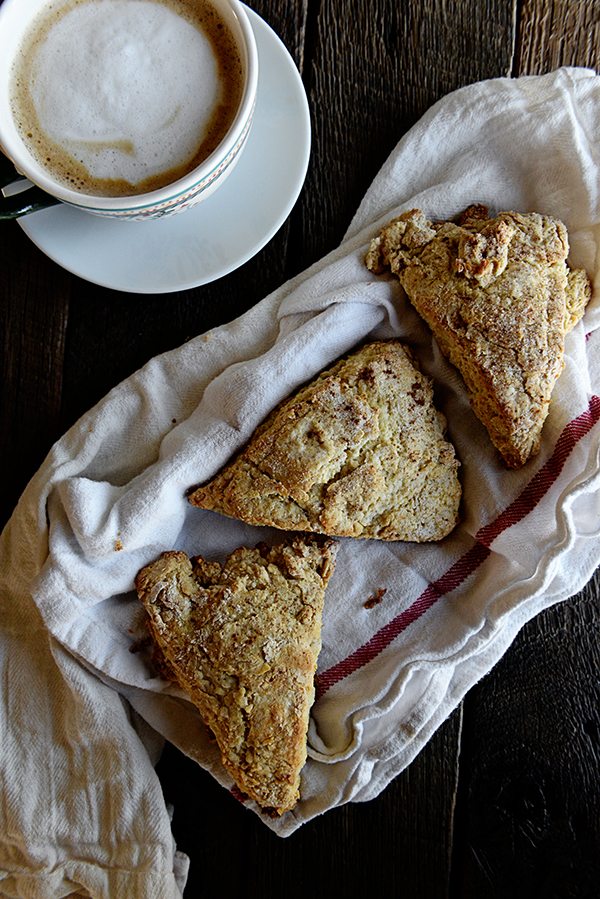 Cinnamon Sugar Maple Scone Recipe
For tea time or breakfast…or pretty much whenever the mood strikes, enjoy this simple Cinnamon Sugar Maple Scone Recipe.
Ingredients
3

cups

all-purpose flour

1 1/2

tablespoons

baking powder

3/4

teaspoon

salt

1/4

cup

white sugar

1

tablespoon

ground cinnamon

1/4

cup

pure maple syrup

1/3

cup

skim milk

1/2

cup

butter

not margarine

2

eggs

beaten
Instructions
Preheat the oven to 375°F

Line a cookie sheet with parchment paper.

Combine the flour, baking powder, cinnamon, sugar, and salt in a mixing bowl and blend with a whisk.

Cut in butter with a pastry blender or two knives.

In a separate bowl beat the eggs; Mix in milk and maple syrup.

Make a well in the center of the dry ingredients and add the wet ingredients all at once.

Gather the dough into a ball and pat out onto a lightly floured surface, forming a circle 1/2 to 1-inches thick.

Cut into 8 pie shaped pieces and place on the prepared cookie sheet.

Sprinkle sugar and cinnamon onto the 8 scones.

Bake for 20 minutes.
Disclosure: I was so honored to be a guest of Princess Cruise Lines on a recent 7-day Caribbean Cruise. All opinions expressed are my own.