It's been awhile since I've done one of my Connect Through Reading posts. I have three different books to share with you today! To keep up with what's on my To Be Read list and to share book recommendations, make sure to follow me on Goodreads!
I listened to the audiobook of The Autobiography of Mrs. Tom Thumb by Melanie Benjamin while driving home from Spring Break. I can't believe it has taken me this long to share this book with you, as I truly enjoyed it. This is a fiction book based on an actual person (Lavinia Bump), written as an autobiography.
Lavinia was a dwarf born in the 1800's and she eventually was employed by P.T. Barnum (yes – the Barnum of the circus). This book is hard to summarize as the story is deep and takes the reader on quite the journey through her life, but it is fascinating to learn about what life might have been like for a circus sideshow performer back then. I found myself angry at Lavinia at times (she is a hard character to love during parts of the book) as well as laughing and crying as the story unfolded. It's a great summer read, earning 5 Stars from me.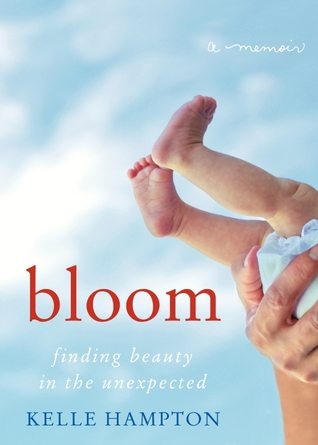 Grab your tissues for this one… Bloom by Kelle Hampton is a wonderful memoir about finding joy in whatever cards you are dealt. Kelle and her husband were surprised to find out upon the birth of their 2nd daughter, Nella, that she had Down Syndrome. If you follow Kelle's blog, Enjoying the Small Things, you've become accustomed to Kelle's raw honesty. In Bloom, Kelle takes us through her thoughts and emotions after Nella was born and allows us a glimpse into the life changing transformation of her family as they come to terms with what a future with a special needs child might be like.
Kelle's writing flows deeply from the heart and grips you with such emotion, you can't help but be drawn in to the special gift their family has been given. Full of stunning photography (again, exactly what you would expect from Kelle), Bloom is a must read for anyone struggling to count the blessings God has handed them. This is another 5 star favorite.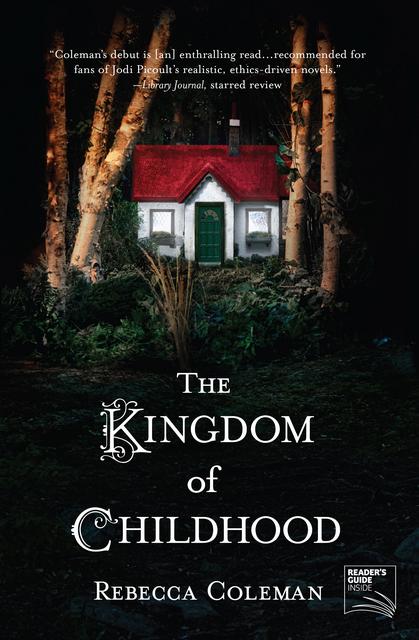 The Kingdom of Childhood, a debut novel by Rebecca Coleman, is a gripping story about a 16 year old high school student, a middle aged teacher and their journey to an extra marital affair that will change their lives forever. As disturbing as the premise of the book was, Rebecca Coleman has a gift of telling a complex story that would be very difficult to share in a way that keeps the reader riveted. I found myself completely disgusted as well as empathetic with both of the main characters and was anxious to see how the story ended. The Kingdom of Childhood would have received a 4 star rating from me, however I felt like we were lead along a very complex tale only to have the book end somewhat abruptly. For that, I gave it 3 stars on Goodreads. I would still recommend this book as a good summer read and I can't wait to see what Rebecca Coleman writes next. I think she is a very talented author and I hope we will be seeing more great things from her.
I am currently finishing up Prep by Curtis Sittenfeld and I'm looking forward to starting Defending Jacob by William Landay immediately afterwards.
I have plans to do a lot of reading this summer! Please share any books you've read lately that you've enjoyed in the comments section. I enjoy getting recommendations from you all. Thanks and happy reading!
Disclosure: This blog post contains affiliate links. As an Amazon Associate, I earn from qualifying purchases.