As part of my commitment in 2012 to "connect through reading" this is a review of the most recent book I have read. Be sure to check out previous reviews HERE and to connect with me on Goodreads.
Prayers and Lies by Sherri Wood Emmons was a book I picked up while on vacation in Texas. I was pulled in by the cover image and that little girls piercing eyes, and then pulled the trigger on buying the book by reading the back cover description. I love discovering new authors and since this is a first book for Sherri Wood Emmons I was anxious to see how it was.
I found myself completely engrossed in Prayers and Lies from the very beginning. Bethanny and Renna Mae are cousins who have a very close relationship. As life unfolds, Bethanny discovers that Renna Mae is changing before her eyes… growing up far too fast and dealing with things a young girl her age shouldn't be dealing with. As the two navigate changes in their family and secrets that are revealed, their relationship is strained but their family bond holds strong.
I gave this book 4 out of 5 stars on Goodreads, but would have probably done a 3 1/2 if that was an option. I felt like this book started really strong but lagged a little bit of substance in the final chapters. I would definitely recommend reading it, especially if you are looking for a quick summer read with some interesting twists and turns. Overall this is an excellent debut for a new author. I am excited to read more by Sherri Wood Emmons.
(I will add that a 3 stars and above is a good rating by my standards. One of these days I'll outline my rating system. 5's are saved for my absolute favorite books. 4's are really great reads and 3's are good books but not ones that I would say are my favorite.)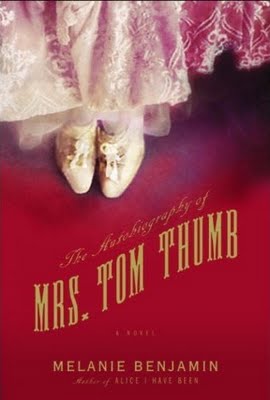 I also finished reading The Autobiography of Mrs. Tom Thumb and can't wait to share my thoughts on this book with you. It is up there with my favorites! Review coming soon.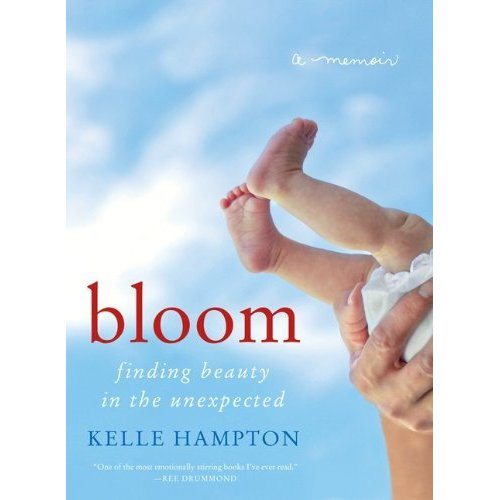 Up next for me is the book Bloom: Finding Beauty in the Unexpected, a memoir by one of my all time favorite bloggers and photographers, Kelly Hampton.
I'd love to connect with you on Goodreads where we can share what's on our bookshelves. What book are you currently reading?
Disclosure: This blog post contains affiliate links. As an Amazon Associate, I earn from qualifying purchases.