Cinnamon Roll Cookies are your favorite breakfast sweet bread in cookie form!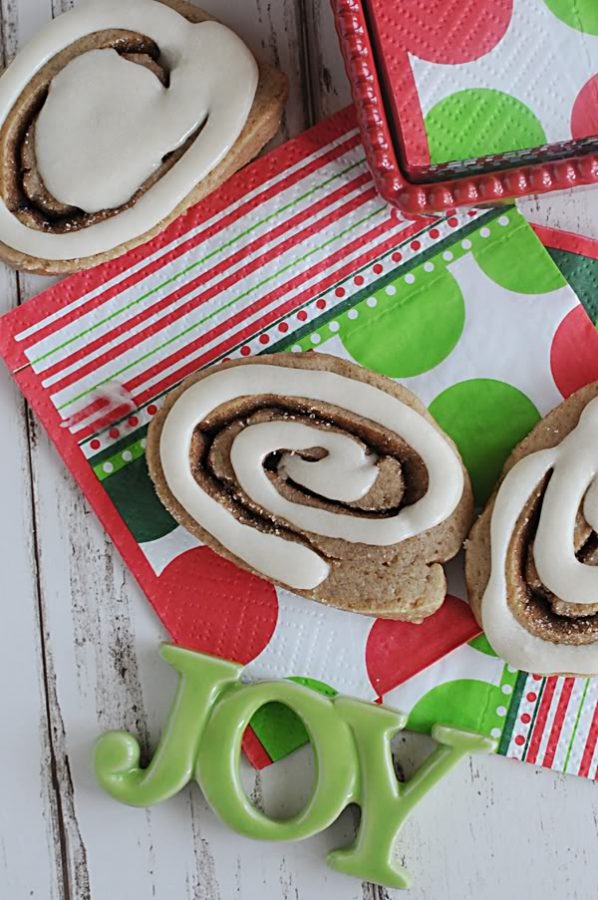 I read an article awhile back that in 2011, Pie was going to be the new Cupcake. You can expect the cupcake trend to fade, but anticipate that Pies, in all flavors, shapes and sizes, will be peaking in 2011. I love pie… I truly do, but considering that I cannot make a pretty pie crust to save my life, hearing that pies will be hot in 2011 does not make this food blogger thrilled.
How about cookies? Have cookies had their year to shine yet? I am starting a petition to make 2011 the year of the Cookie. How about it? Wanna join me?
Ree, The Pioneer Woman… I know… you probably have no idea who I'm talking about, right? She lives on a ranch in Oklahoma? She refers to her husband as Marlboro Man? Still no? She has an absolutely darn cute Basset Hound named Charlie? Ahhhh… now you know who I'm talking about!
Anyway, Ree put into motion a week dedicated to the ever loving cookie. This past week on Twitter you probably saw hashtag after hashtag of #CookieWeek. If you are a cookie lover like I am and can't resist a good cookie, #CookieWeek has been like putting a Sharpie addict in the pen aisle of Office Depot with no money in their pocket. (For those of you not addicted to Sharpies, I'm here to tell you, this would be a VERY terrible thing) It has been terribly hard to resist running to my KitchenAid mixer every second to try the new cookies popping up everywhere.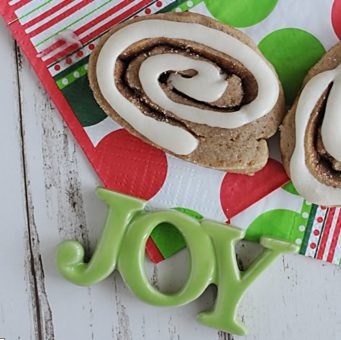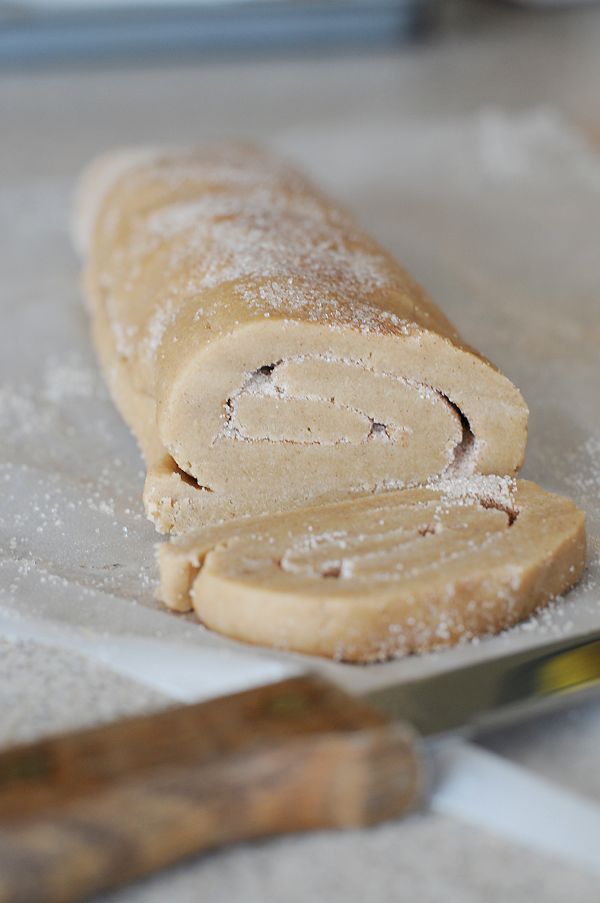 It was today that I finally broke down and gave in to the cookie temptation. I turned to one of my favorite cookie recipes to give me my fix. If you love Cinnamon Rolls and you love cookies, may I introduce you to Cinnamon Roll Cookies with Vanilla Glaze. It's like a cinnamon roll, but in cookie form.
Resist if you can, but not too hard. Head to your mixer right now and make up a batch of your favorite cookies. Let's get cookies on the map in 2011, okay?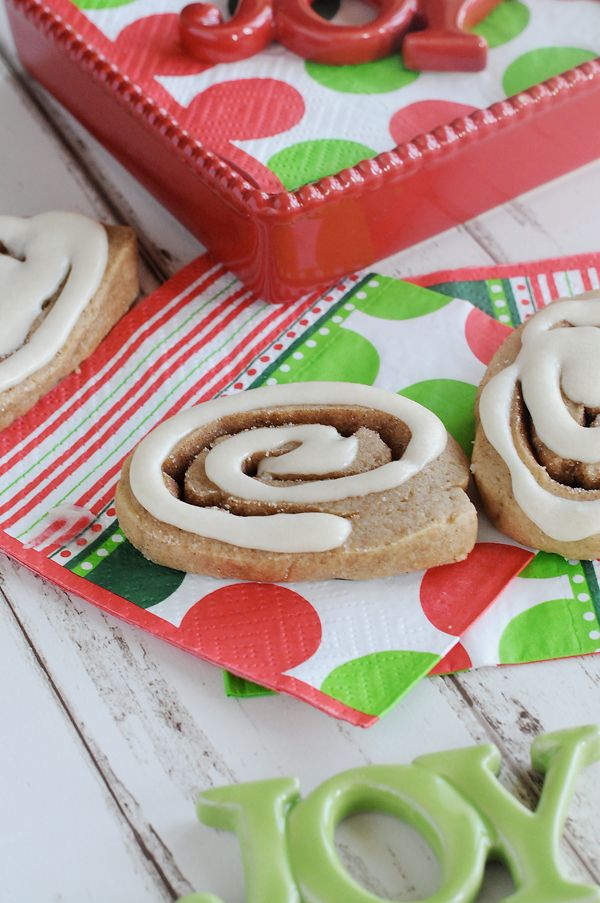 Cinnamon Roll Cookies with Vanilla Glaze
Cinnamon Roll Cookies with Vanilla Glaze
Ingredients
For the cookies:

4

tablespoons

granulated sugar

1

tablespoon

cinnamon

1/2

cup

butter

softened

1

cup

packed brown sugar

2

large eggs

1

teaspoon

vanilla extract

3

cups

flour

2

tsp

baking powder

1/2

teaspoon

salt

1

teaspoon

cinnamon

For the glaze:

2

Tablespoons

butter

1

cup

Powdered Sugar

1

teaspoon

Vanilla Extract

3

tablespoons

hot water
Instructions
Filling: Stir together the sugar and cinnamon; set aside.

Cookies: Cream the butter and brown sugar until well blended with an electric mixer on medium speed.

Add the eggs and vanilla; blend well.

Combine the flour, baking powder, salt, and cinnamon; add to butter mixture and blend well.

Turn dough out onto a sheet of waxed paper; spread into a 9x6-inch rectangle using a rubber spatula.

Sprinkle the cinnamon-sugar to within 1 inch from the edges.

Roll dough up jelly-roll style.

Roll in remaining cinnamon-sugar; wrap dough tightly in plastic wrap.

Refrigerate for 2 - 4 hours.

Preheat oven to 350°F.

Slice dough 1/4-inch thick; place 2 inches apart onto parchment-lined cookie sheets.

Bake for 8 minutes or until golden on top (take them out before they look done and allow to firm up on the cookie sheet).

Cool for 4 minutes on the cookie sheets, then remove to racks and cool completely.

Once cookies have cooled, make the glaze by using an electric mixer to mix the butter, powdered sugar and vanilla. Add hot water, 1 tablespoon at a time, until the glaze has reached desired consistency.

Place glaze in a ziploc bag, cut a small hole in the corner, and pipe glaze onto cookies, following the swirl of the cookie. Allow to set.