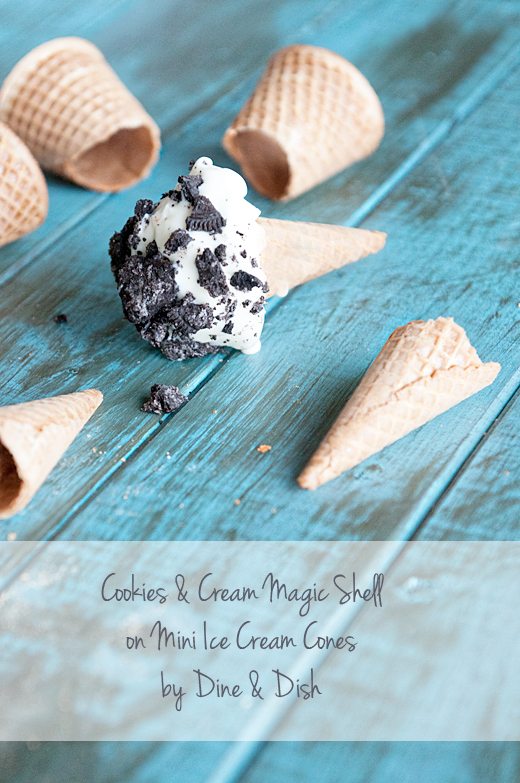 We had a little party this past weekend… you may have recalled me gushing about it in my most recent Happiness Report. It was such a wonderful night.
So… it was a great party. You want to know how I know it was great? I was so absorbed with the people around me that I didn't take a single picture of the food I had prepared for the event.
OK, I might have been a little too busy to take pictures, but I always know when I'm having a completely perfect time when I look back the next day and realize I took hardly any pictures. I was actually present and in the moment… doesn't happen a whole lot for me. How about you?
At our little party we had pulled pork sliders, mini Caprese salad bites, kettle corn, crackers with goat cheese and Harry & David peach relish, chocolate covered Biscoff cookie bites, Krispy Kreme bread pudding and these… mini magic shell ice cream cones.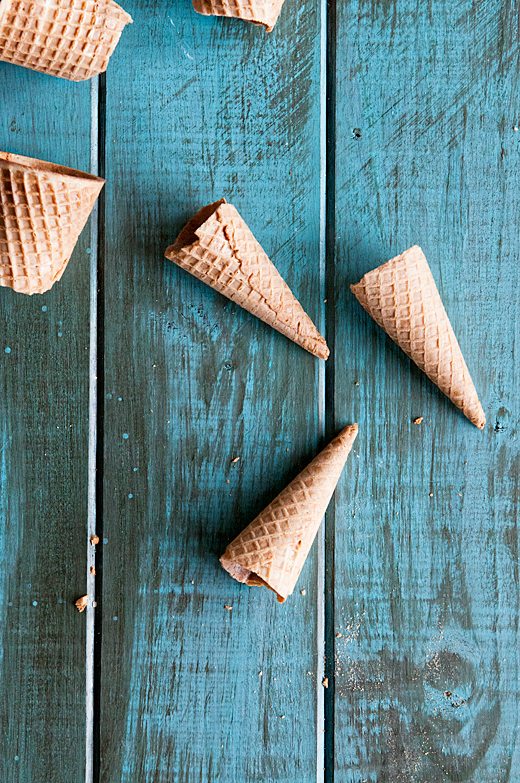 For the party we had Neapolitan Ice Cream and homemade Chocolate Magic Shell. For you, my friends, I'm taking things up a notch.
As a lover of all things cookies and cream, I thought… "Why not make Cookies and Cream magic shell?"
Of course, I made the Cookies and Cream Magic Shell on tiny ice cream cones, then devoured a mini ice cream cone, and finally, looked out into the great interwebs and discovered the queen of Oreo's herself, my friend Jenny, was one step ahead of me. She's already mastered the Cookies and Cream Magic Shell. I should have known. She's smart like that!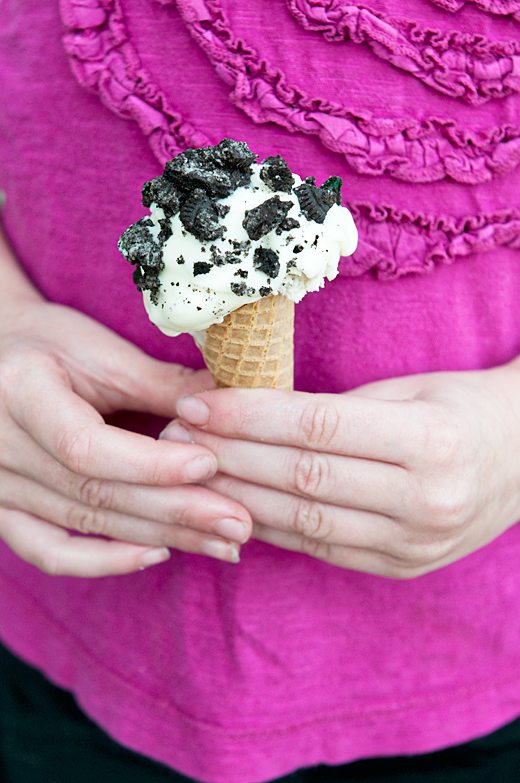 I'm going to send you over to Oh Happy Day for details on how to achieve the mini cone look (which makes for the cutest little party dessert). Then, head over to Picky Palate to see how Jenny created the Oreo Cookie Magic Shell. I did mine almost exactly the same except made the white chocolate Magic Shell, dipped the ice cream cone into it, then rolled it in crushed Oreo Cookies. Be careful heading over to those blogs… they are quite awesome. I don't want you to forget about little old me 😉
Enjoy!