A review of the cookbook Dinner for Two as well as the books The Bell Jar and The Good Neighbor. Plus an amazing Spicy Crab Bisque for 2 recipe!
I really struggled fitting in reading time this past week…it may have had a little something to do with the fact that I introduced my son to the Friday Night Lights series and we may have spent 2 days straight binge watching the first 2 seasons. Oooops! I know this much about reading, if you want to be a voracious reader and consume lots of books, TV is something you can't get sucked into. I like to multi-task when I watch TV but I can't multi-task when I read. Reading requires pretty much my full, undivided attention!
With that said, I did get two books read this week plus I'm sharing a review of my favorite "Date Night" cookbook with you! Let's get started…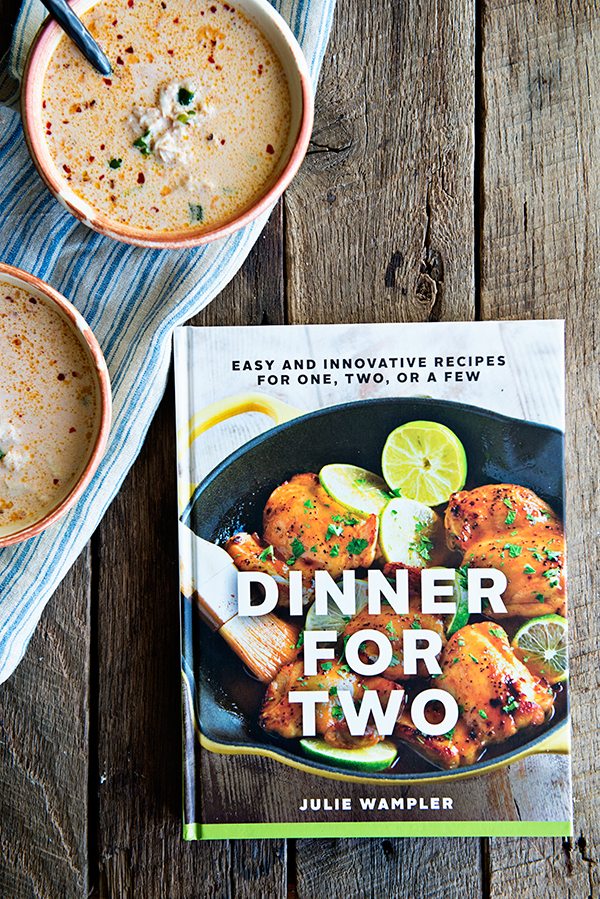 My friend, Julie, wrote a cookbook that has been our favorite book to turn to for at home date nights. As a family of 6 I wasn't sure if I'd have much use for a Dinner for Two cookbook, but the truth is, I've used this cookbook probably more than most cookbooks in our house! I have cooking for a crowd down… what I'm not good at is cooking for just Nick and I.
Julie's cookbook, Dinner For Two, is a beautifully photographed cookbook full of simple recipes for 1-2 people. Julie has simplified small batch cooking with mouth watering recipes – the kind you almost wish made enough for leftovers. My favorite recipes from Dinner for Two so far are 20-Minute Teriyaki Chicken and Broccoli, Creamy Spinach Artichoke Pasta Bake and Smoked Sausage and Spinach Tater Tot Breakfast Bake. I've been using Julie's cookbook for quick and tasty lunches as well (since I'm a party of one here during the day). I especially love the Grilled Chicken and Kale Salad with Almond Honey Dijon Dressing. It's the perfect filling weekday lunch!
My absolute favorite recipe from Dinner For Two is the Spicy Crab Bisque recipe I'm sharing below. This crab bisque recipe and this cookbook need to be a part of your next date night in. You'll nix restaurant dates once you realize how delicious at home dates can be with Dinner For Two. Purchase Dinner For Two here on Amazon or add it to your Want to Read shelf on Goodreads.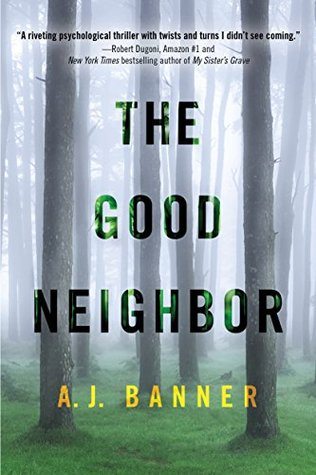 The Good Neighbor by AJ Banner was an impulse read when I saw it was free on Kindle Unlimited for Amazon Prime users. The promise of a fast pace psychological thriller did not disappoint. I can't really tell much without giving too much away, but this book is about two houses burning down because of arson, a weave of lies and a crazy exploration into who could have possibly done it. Affairs, lies, deceit, suspense and more… this quick read will keep you on the edge of your seat.
I rated The Good Neighbor 3 stars on Goodreads, which in my rating system equals good. I would have rated it it 4 stars (great) but I wasn't crazy about the way it ended. With that being said, I definitely think this is a great book if you want a fast paced thriller that is quick to read. You can purchase The Good Neighbor on Amazon here or add it to your Want to Read shelf on Goodreads, here.
(OK – I just read a comment on Goodreads about why it ended the way it did. The author has indicated that it leaves it open to continue the story. Sounds like there may be a sequel!)
I finished this book today and honestly feel like I need a day or two to really process what I read. The Bell Jar by Sylvia Plath is a dark, twisty modern classic that focuses on Esther, a person suffering from severe mental illness. It was a haunting book to read, in the sense that Esther seemed in the beginning to be a person who was constantly suffering from a distorted view of how the world was…everything was inherently bad. She suffered inside her head, through harrowing experiences and continuous suicidal thoughts/attempts. I was desperate for Esther to find hope, but with each turn of the page, hope seemed further away.
After reading The Bell Jar I was sad to discover author Sylvia Plath had committed suicide in her 30's from carbon monoxide poisoning after sticking her head in a gas oven. Apparently, The Bell Jar, was a semi-autobiographical book, chronicling Plath's own demons. I ended up giving this book 4 stars on Goodreads. You can purchase The Bell Jar on Amazon, or add it to your Want to Read shelf on Goodreads. (I may come back and write more about this book once I've let it digest and settle for a bit.)
Up next for me is: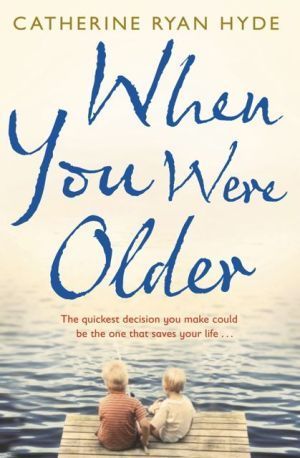 When You Were Older by Catherine Ryan Hyde (currently free for Amazon Primer users through Kindle Unlimited)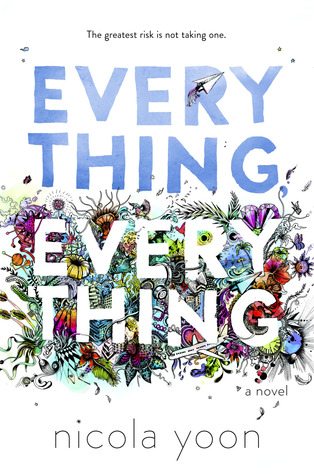 Everything, Everything by Nicola Yoon
Have you read any great books lately? Let me know in the comments section below! Happy reading!
For more book review posts, check out my Books category on Dine & Dish and follow me on Goodreads!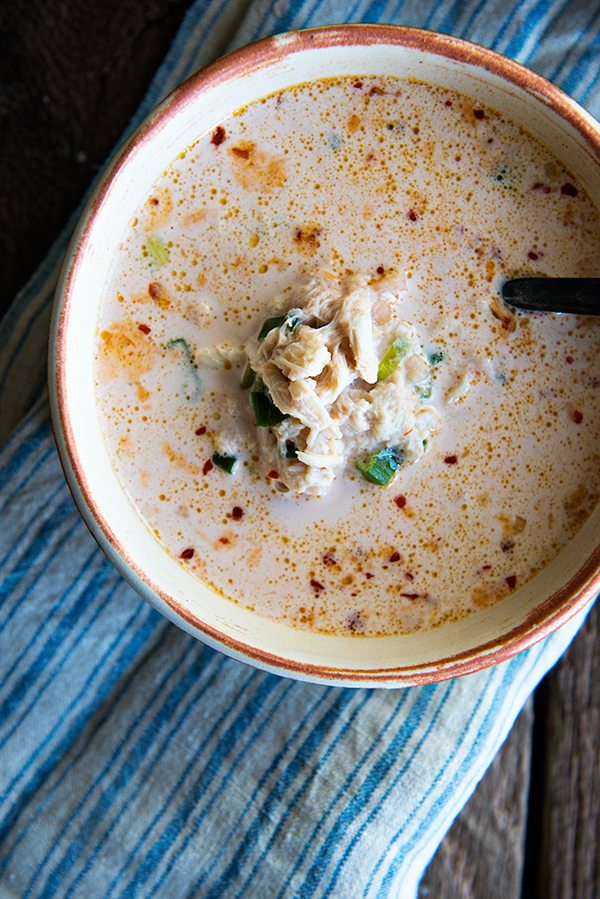 Now on to the Spicy Crab Bisque recipe from the Dinner for Two Cookbook!
Spicy Crab Bisque for Two
A simple yet amazing Spicy Crab Bisque for Two recipe, very slightly adapted from the cookbook,
Dinner for Two
by Julie Wampler.
Ingredients
2

teaspoons

olive oil

2

green onions

finely chopped

1

garlic clove

minced

3

cups

chicken broth

1

cupp heavy cream

1

teaspoon

Sriracha sauce

2

Tablespoons

tomato paste

1

teaspoon

red pepper flakes

1

teaspoon

kosher salt

1/2

teaspoon

ground black pepper

8

ounces

lump crabmeat

1

Tablespoon

all-purpose flour
Instructions
In a large pot over medium-high heat, add olive oil. When oil is hot, add the shallot and garlic and sauté until fragrant, about 3 minutes.

Reduce heat to medium. Add broth, heavy cream, Sriracha, tomato paste, red pepper flakes, salt and pepper. Whisk to break up the tomato paste.

Add the crabmeat to the mixture, and then whisk in the flour. Turn the heat down to medium-low, and let mixture simmer and thicken for 15 minutes.

Serve in bread bowls or in a large soup bowl with a side of crust bread and side salad.
Disclosure: This blog post contains affiliate links. As an Amazon Associate, I earn from qualifying purchases.