A fun coastal California Princess Cruise also included some talented famous chef and Hollywood celebrity time!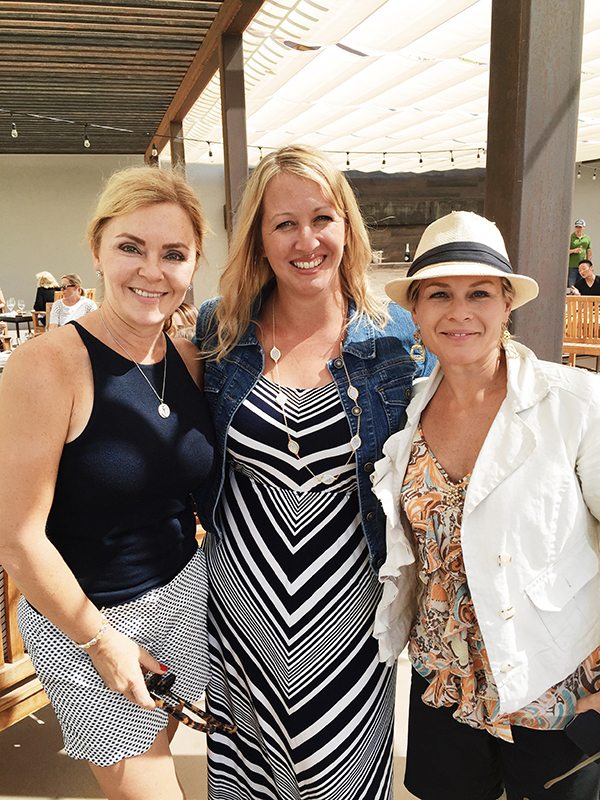 Two weeks ago I had the special opportunity of being a guest of Princess Cruise Lines aboard the Ruby Princess ship for a culinary coastal California adventure. As a food, travel and celebrity lover, this Princess Cruise was definitely an experience to remember!
Over the next few weeks, I'll be sharing my experience with you, but today wanted to start with some celebrity dish!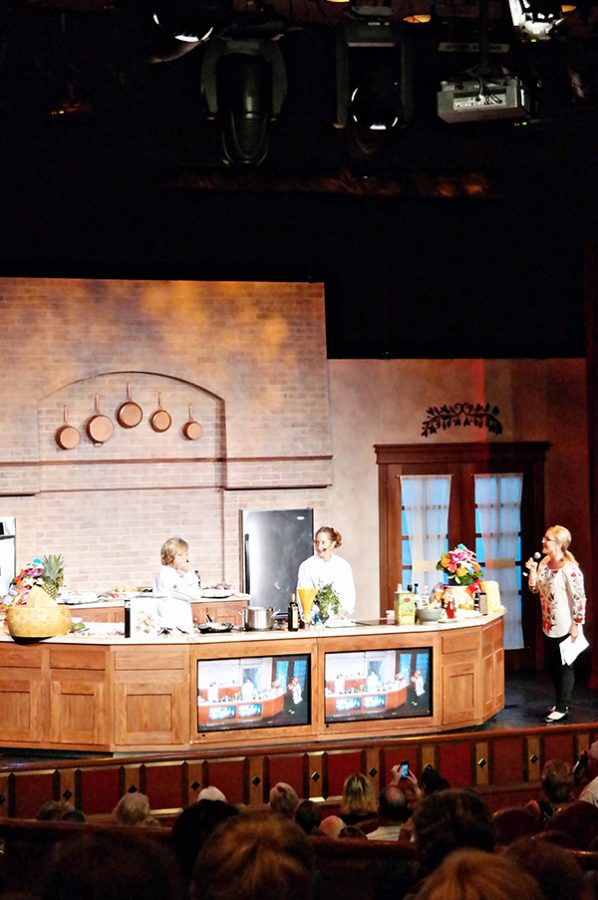 The coastal 4-day California culinary cruise was a first for Princess…they are testing the waters to see if it might be something a broader audience would be interested in. I was so thankful to be a part of it! The ship was packed full of food lovers who were excited to spend a few days aboard the Ruby Princess with chefs Cat Cora, whom you probably know best as the first female Iron Chef, as well as Suzanne Tracht, the chef and owner of the acclaimed restaurant, Jar.
Guests were treated with a special cooking demo with food and recipes I can't wait to try, celebrity chef book signings, and special food and wine excursions. If you love food, cooking shows, and eating in general, this is your kind of experience!
To be honest with you, I wasn't familiar with either Cat or Suzanne… I think because I'm immersed in food all day with my job, I tend to steer clear of a lot of food related tv and books. I didn't really get to spend any one on one time with Suzanne, but Cat? She was so kind, funny and generous with her time. I can definitely see why she appeals to a large audience because her personality on screen and off is so genuine.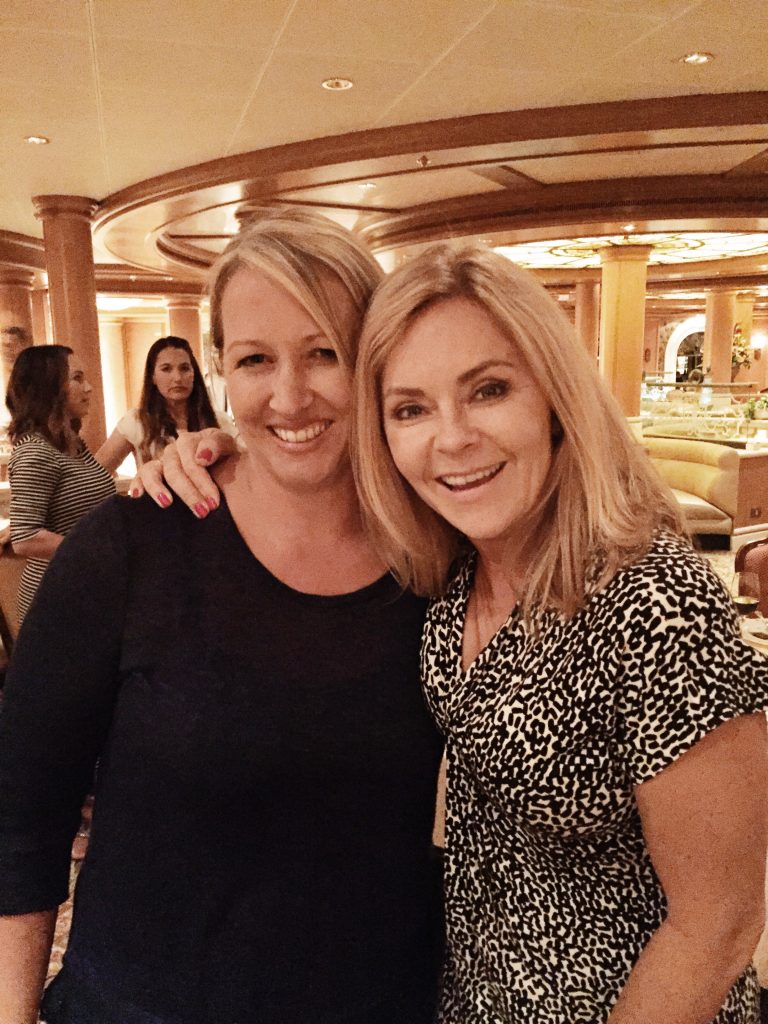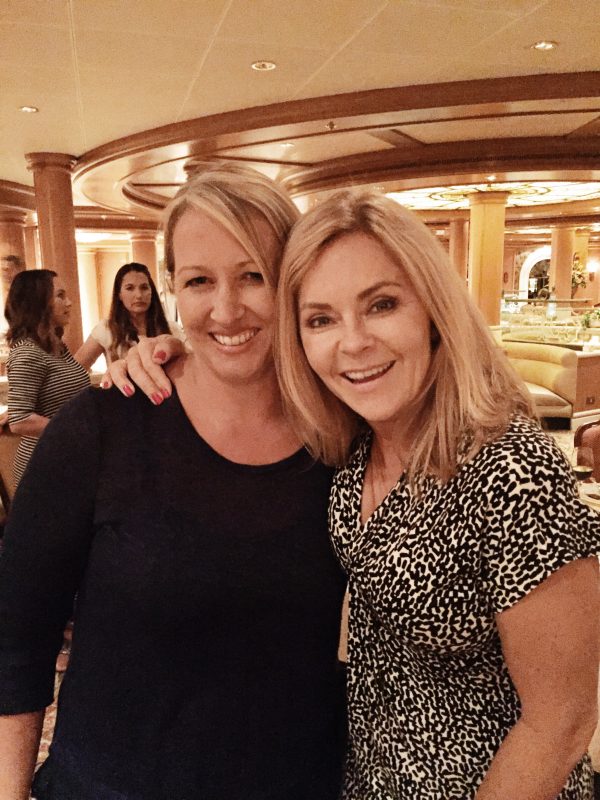 Probably one of the biggest thrills for me was meeting and getting to spend time with Jill Whelan. You might remember her as Captain Stubing's daughter, Vicki, from The Love Boat. You may not know that The Love Boat was a Princess Cruise Lines boat! Well, Jill has now become the Celebration Ambassador for Princess Cruise Lines. This partnership couldn't be a better fit.
Jill was so kind, funny, fashionable and friendly! She made us all feel like we were long lost friends and was another celebrity who was extremely generous with her time.
A little fun fact… did you know that The Love Boat was actually filmed on a Princess Cruise Boat while at sea? They spent 10 weeks at a time filming while cruising around in the ocean. Since Jill was so young, she was able to bring her parents along as well as a friend! How fun would that be?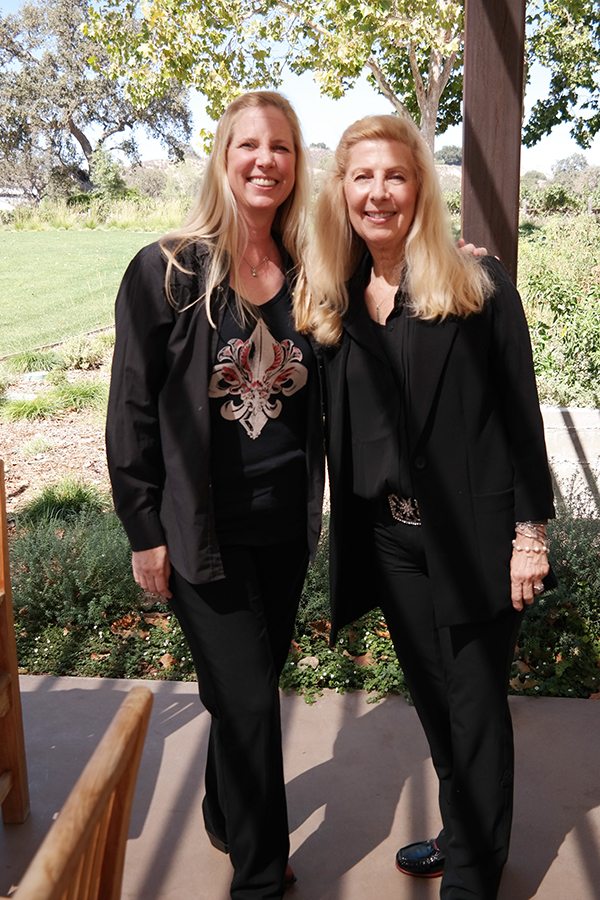 The celebrity I had the opportunity to spend the most time with was Allison Balson, whom you may know best as Nancy from Little House on the Prairie. She was cruising with her mom on The Ruby Princess and it was such a nice surprise to meet her! It was fun chatting with her about what it was like being a child celebrity, what it was like for her mom raising a child celebrity and what it takes to stay grounded in Hollywood. Allison is now living in Texas with her husband and has a radio show, is acting, and also is a fabulous song writer!
If you were a child of the 70's and 80's you can imagine what a thrill it was for me to spend time with these two actresses I grew up watching. The Little House on the Prairie and The Love Boat were two of our favorite shows to watch as a family. So fun!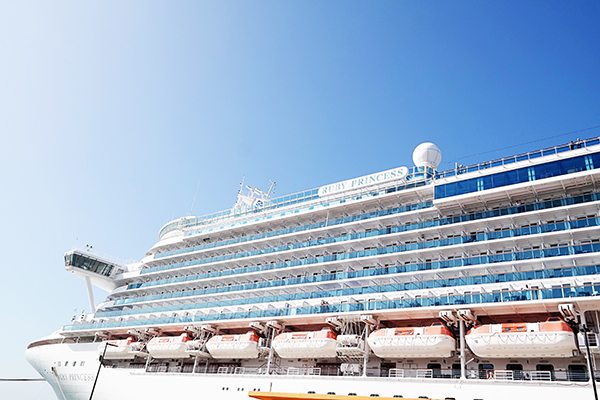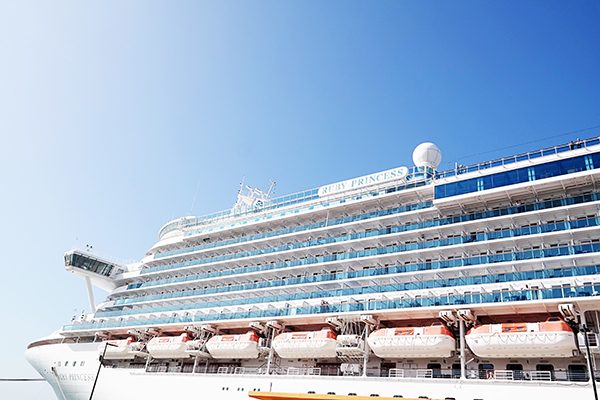 It was a fun experience aboard The Ruby Princess…and as always, we were treated like celebrities ourselves. Princess Cruise Lines truly knows how to roll out the red carpet and make everyone feel special! I'm honored to get the chance to work with them.
Stay tuned over the next few weeks for more regarding the food, ports of call (Santa Barbara…take me back!) and fun with Princess Cruise Lines!
Disclosure: I was so honored to be a guest of Princess Cruise Lines on a recent 7-day Caribbean Cruise. All opinions expressed are my own.