Words in Deep Blue is a young adult book that ended up being one of my favorite reads of 2017.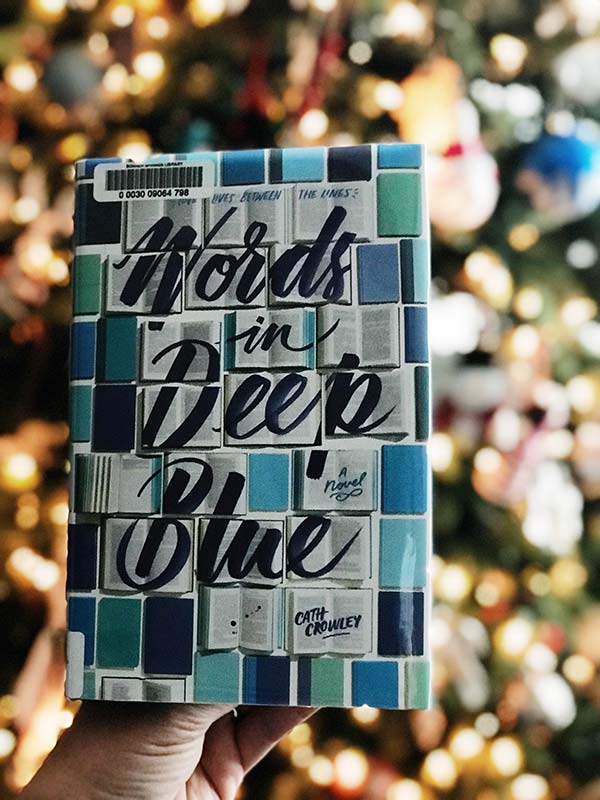 It always drives me nuts when I see "Best Of the Year" book lists that come out before the year is up. I read some of the best books during the quiet downtime between Christmas and New Years. I think reading is at its absolute best in December.
Words in Deep Blue is just one of those books that would have been skipped on my best of list if I shared a list a few weeks ago like a lot of sites do. It's been sitting on my desk after a visit to the library, and yesterday I decided to scrap my to-do list and read. I am so glad I did because this was definitely one of my favorite books from 2017! I love reading really well written Young Adult books, and Cath Crowley hit the mark with this book.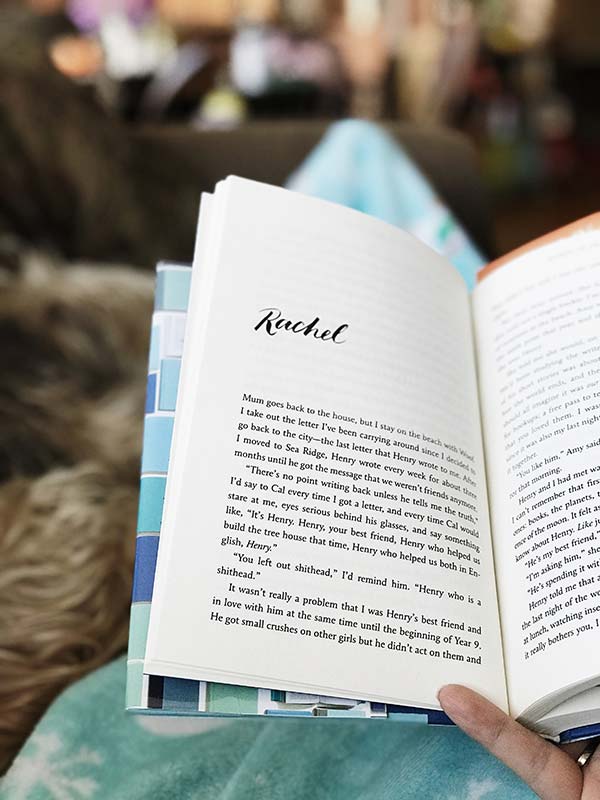 So what this book about? Let me give you a brief synopsis.
Words in Deep Blue is a story of Henry and Rachel, two teens who have been best friends for years. Their close friendship starts to dissolve when Rachel moves away. The night before she leaves, Rachel places a letter expressing her love for Henry in his favorite book inside his family's used book store. Henry never responds and Rachel is hurt by that for years.
3 years pass and Rachel is forced to move back to Henry's town, however this time she is a changed person. Her brother, Cal, recently drowned, and Rachel is really struggling to cope with the grief she feels. Slowly, over time, Rachel and Henry come back to each other and it's definitely worth the wait.
This book is about friendship, love, forgiveness, grief and so much more. It takes place mostly in a used bookstore, so literary lovers will enjoy all the bookish references. Fans of books like Eleanor and Park and the author John Greene will love Words in Deep Blue. I'm honestly really surprised we haven't heard about this book more than we have. I absolutely loved this book.
Words in Deep Blue by Cath Crawley is a heartwarming and moving young adult book! I gave it 5 stars on Goodreads. You can add it to your shelf on Goodreads here, download it to your Kindle here, or buy it from Amazon here. Enjoy!
If you enjoy my 2 Minute Book Chat Posts, make sure to follow me on Instagram Stories, where I do a live version of my book reviews after each book! Also, if you love books, make sure to check out all my other book review posts on Dine & Dish.
Let's chat books…let me know in the comment section what you're reading now! I'd love your recommendations.
Disclosure: This blog post contains affiliate links. As an Amazon Associate, I earn from qualifying purchases.