11/22/63 by Stephen King – Easily one of the most fascinating books I have ever read!
As part of my resolution to "Connect in 2012", I've decided I need to include myself in that connection. I want to connect with the me that used to be… the one who made time for things like reading. I read a fair number of books throughout the year but never am very consistent. I'll read, read, read and then will have a huge dry spell where I'll be too busy with other things (or more likely, too tired) and stop reading.
I'm making a commitment to myself to always be reading in 2012. I want to pick up a book each day and read at least a few pages. Even if I fall asleep a few minutes later, I want to be engaging my brain with books and setting a good example to my children about the importance of reading.
Reading is one way I hope to connect with myself in 2012, but it is also a great way to connect with others. If you read, it is likely you will find other readers and therefore can have great conversations with other readers about the books you've read. Often times, those conversations lead you down a path to connecting with others on a deeper basis about things related to the book.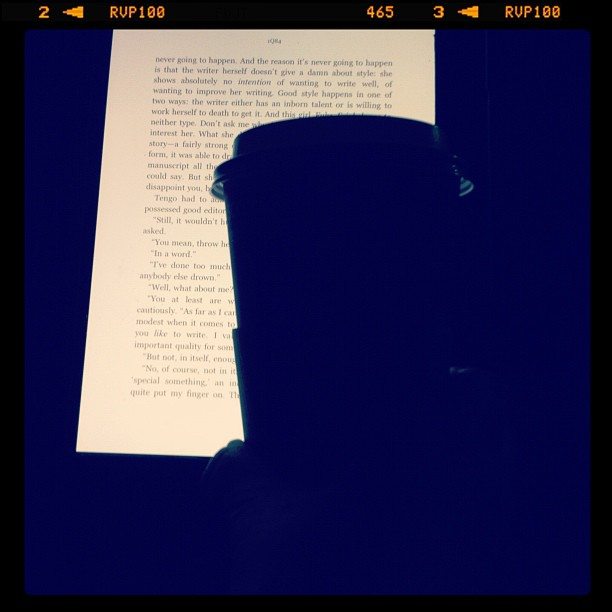 I've started my 2012 off by reading one of the most fascinating, thought provoking books I've ever come across. Let me start by saying, 11/22/63 is the first book I've ever read by Stephen King. He's not an author I am typically drawn to. I understand from other Stephen King fans that 11/22/63 is a departure from his normal writing. All I know is that I now understand what a talented writer King happens to be… he is a master of weaving a story together and engaging the reader in a way that makes you connect with the characters. I was sad to see this book end.
In a nutshell, 11/22/63 is a book about a man who has the ability to go back in time and change the events of history. His journey captivates the reader from the beginning and keeps you turning the pages, anxious to find out how how changing one thing in history can effect the future… in good ways and in bad. Love, romance, suspense and more… 11/23/63 is one book that has it all. (A special thanks to my blogging friend, Ron, for recommending it!)
What are you reading now? Follow me on Goodreads so we can share book recommendations with each other. Up next for me is Unbroken by Laura Hillenbrand.
Disclosure: This blog post contains affiliate links. As an Amazon Associate, I earn from qualifying purchases.