Bakers will love having this tried and true Slice and Bake Homemade Sugar Cookiec Recipe on hand!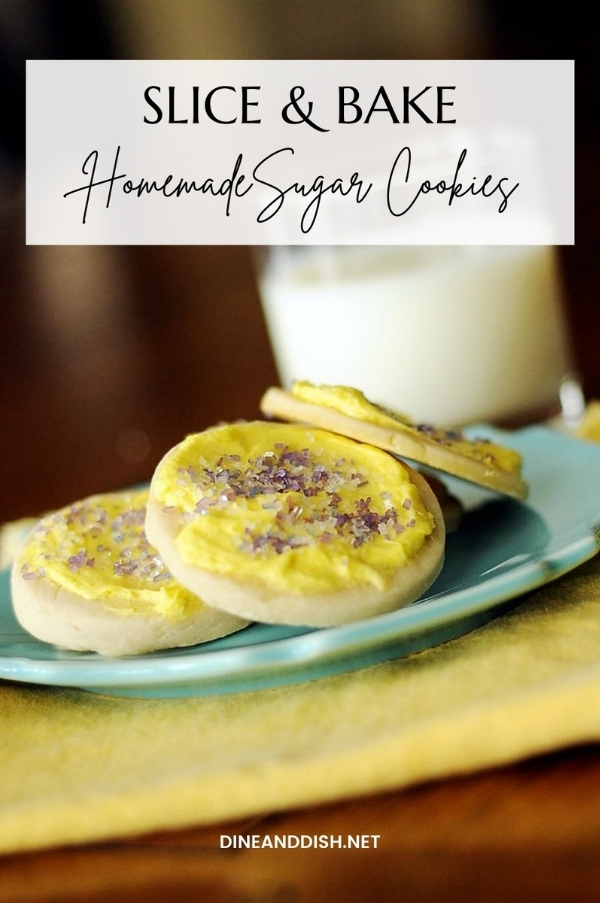 As many of you know, I recently returned from San Francisco where I attended a food blogging conference. I'm not going to write a whole recap. I'm not going to gush about all the wonderful people I met and got to see again. Connecting with those friends was a wonderful experience, but I'm honestly just not up for that. What I am going to do is get something off my chest that has been bugging me since I returned home.
Blogging has changed a lot since I began doing it 4 years ago. Success has been defined in so many different ways, even though I firmly believe that success, when it comes to something like blogging, is extremely subjective.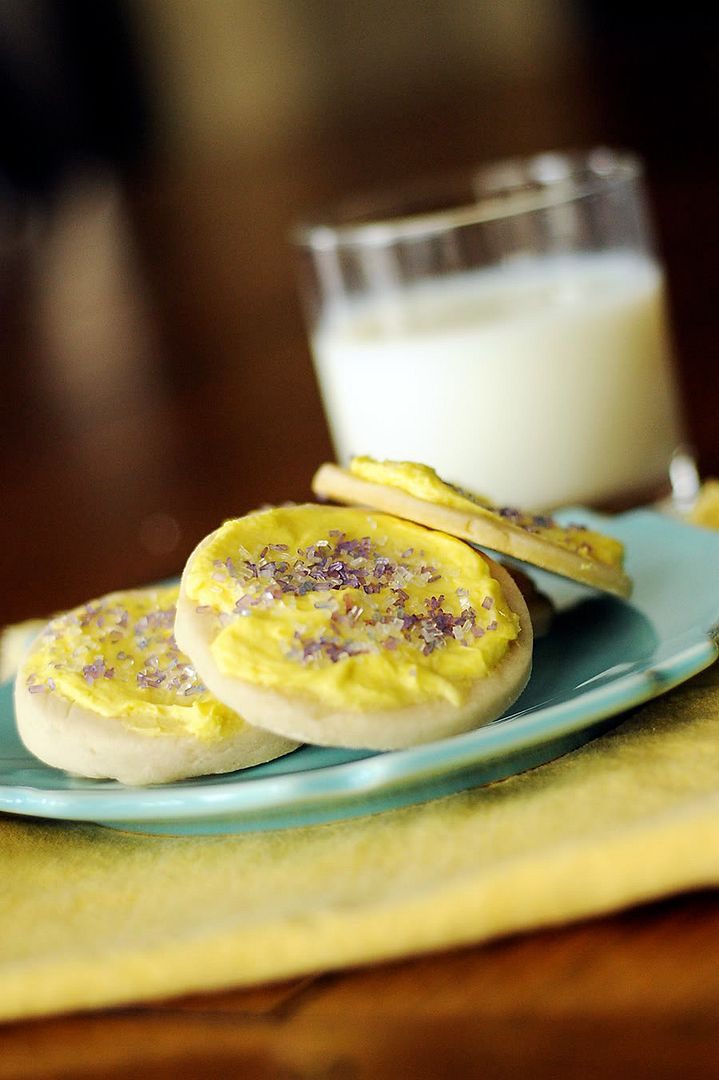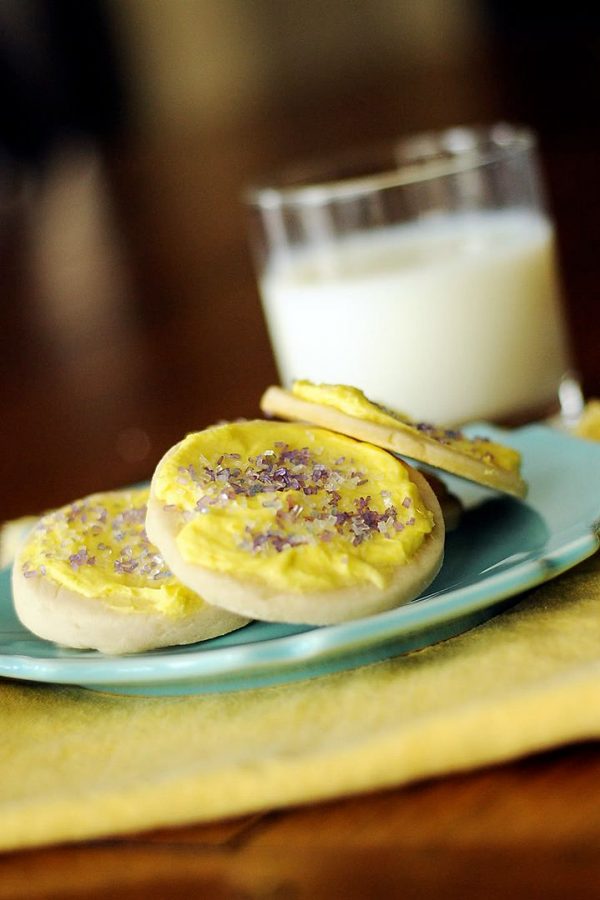 The air of the conference and many of the people who seemed to be "experts" made it seem like if you weren't the next big thing, just forget it…why bother? Should I feel that because my goal is not necessarily to write a cookbook that I'm not successful? I don't have a desire to be on The Food Network, so am I not successful? What happened to just blogging and being the best at blogging you can be and that equating to success? Why is it that simply blogging…sharing our gift and life with the world through this platform, seems to not be good enough anymore?
I am incredibly proud of my friends who have taken the next step in their careers by achieving their goals of cookbooks and shows and a zillion Facebook fans and blog followers, but I'm equally as proud of my friends who are finding their voice and refining their sites in an effort to fine-tune what they are delivering. Isn't that what it's all about? Becoming the best you that you can be, not the best you someone else thinks you should be?
And I'm being ornery again and throwing in a completely random recipe. Well, maybe not so random… we could all be our own little cookie-cutter versions of what someone else thinks is successful, but I certainly think life is a lot more interesting when there is a whole bunch of variety thrown in, don't you?
Kittencal's Slice N' Bake Sugar Cookies from Food.com
This classic Slice and Bake Sugar Cookie Recipe is a great one to have on hand, for cookies at the ready!
Ingredients
1

cup

butter

room temperature

1

cup

sugar

1

egg yolks

1

teaspoon

vanilla

1/2

teaspoon

almond extract

can substitute vanilla extract

2

tablespoons

vanilla instant pudding mix

1 3/4

cups

all-purpose flour

3/4

teaspoon

baking soda

1/4

teaspoon

salt

white or colored sugar for garnish / decoration
Instructions
In a mixing bowl cream the butter with sugar for about 3 minutes.

Add in egg yolk and both extracts; beat until no sugar granules remain.

Beat in vanilla pudding mix until combined.

In a small bowl combine the flour with baking soda and salt; add to the creamed mixture and beat until combined (the mixture will be dry and slightly crumbly).

Remove the dough to a surface and gently knead the dough until it comes together (this will take only a few seconds).

Roll into one large log or two smaller logs.

Wrap in plastic wrap and refrigerate until hard (about 4 or more hours).

Set oven to 350 degrees F.

Slice into slightly over 1/4-inch thickness (you may coat the slices in sugar if desired).

Place onto a greased baking sheet/s.

Bake for about 8 minutes or until light golden brown.

Allow to sit and harden slightly in the pan before removing (the cookies will harden upon sitting in the pan).
Notes
Kittencal's Slice and Bake Sugar Cookies from food.com posted to Dine & Dish October 2010.