A Disney Vacation can be overwhelming. Here are a few tips for newbies to help make your vacation great!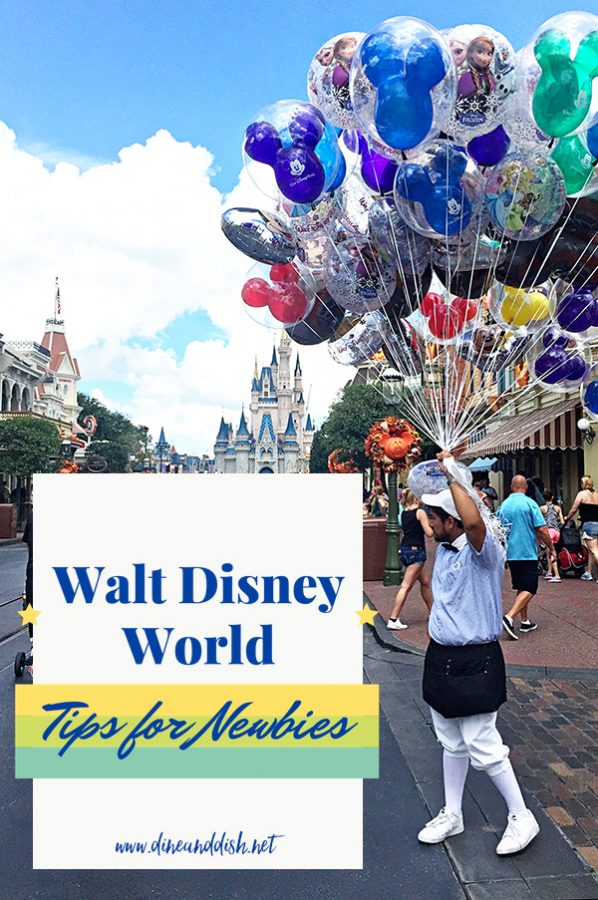 I recently returned from a "Disney Vacation" of sorts. I was lucky enough to get the opportunity to explore Walt Disney World with a group of talented bloggers, take advantage of the Epcot Food and Wine Festival and eat my way through all of the various Disney parks and several properties.
I first went to Walt Disney World when I was in 6th grade…our family camped and I remember going to Magic Kingdom and Epcot and loving it, but it was a very short vacation…not enough time to experience everything Disney has to offer. Since 6th grade, I've returned once for a 1 day Magic Kingdom visit with my family, but we've never done a full on Disney Vacation.
As you can imagine, things have changed drastically since I was first at Disney World 30 years ago. My recent blogging trip made me realize that there's a lot I really don't know about Disney Vacations – it was all so new to me. I thought I'd share some of the more obscure tips and tricks I gathered for those of you experiencing a Disney Vacation for the first time (or the first time in a long time!). (This is a long and picture heavy post, but hopefully you'll gain some valuable insight for when you make your Disney Vacation dreams come true!)
Tip #1 – Plan your vacation during the Epcot International Food & Wine Festival
If you love amazing food, celebrity and world renowned chefs, and having the opportunity to taste a little bit of everything of cuisines around the world, then plan your Disney Vacation during the Epcot International Food & Wine Festival. I cannot recommend this experience enough!
The festival runs annually from mid-September to mid-October and is a culinary lovers dream. During the Epcot Food & Wine Festival, guests get the opportunity to tour a marketplace of hundreds of international foods and beverages for small "tasting" prices (although portions are very generous). This is definitely not your typical theme park food, friends. A sampling of some of my favorite Food & Wine Festival items are on the menu below.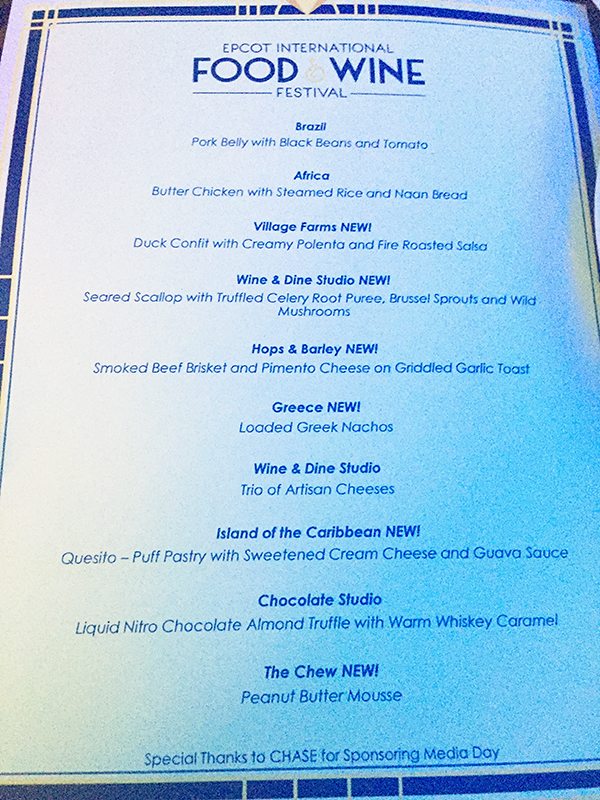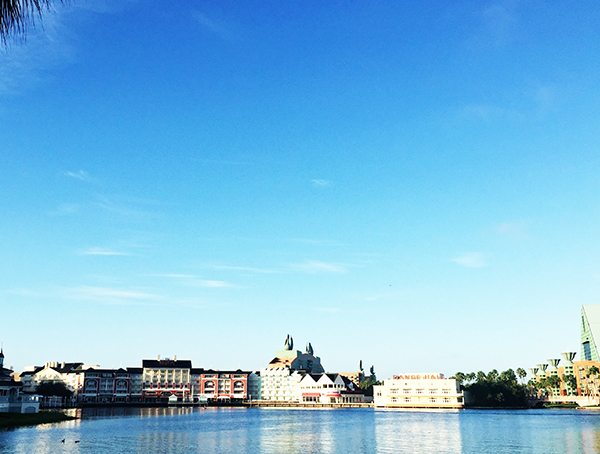 Tip #2 – Stay at a Disney Resort, like The Boardwalk Inn
We were hosted at Disney's Boardwalk Inn. I absolutely fell in love with this gorgeous, waterfront property. From the large rooms, to the beautifully decorated lobby, the quiet and peaceful pool, to all the quaint Boardwalk restaurants and shops. I felt like I took a step back in time.
I honestly never really knew all the benefits to staying on property until staying at The Boardwalk Inn. Buses were readily available to take guests to and from any of the Disney theme parks and Disney Springs. Plus, The Boardwalk Inn was within a short walking distance to Epcot, so it was extremely convenient. When you stay at a resort on property, it's easy to come back to the hotel during the day for a quick nap or refresher, then head back out for more fun!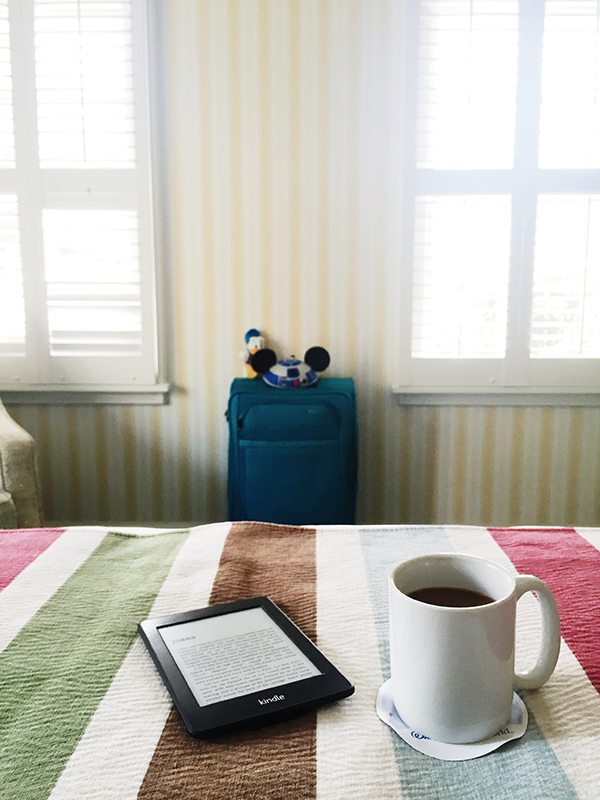 One of my favorite features of staying on property was Disney's Magical Express. Basically a lot of the on property hotels have a complimentary motor coach to and from the airport. In addition, you can check your luggage at the hotel and they'll take care of getting it to the airport and on the plane for you! That was such a great feature and I knew my beautiful iLite Max suitcase gifted to us by American Tourister would be in great hands.
PS – if you are in the market for some new luggage, I can't recommend this iLite Max suitcase enough. It's roomy, beautiful and sturdy! Also, speaking of packing for a Disney Vacation, make sure to pack a poncho and umbrella. It is Florida, which means at some point during your vacation it will rain!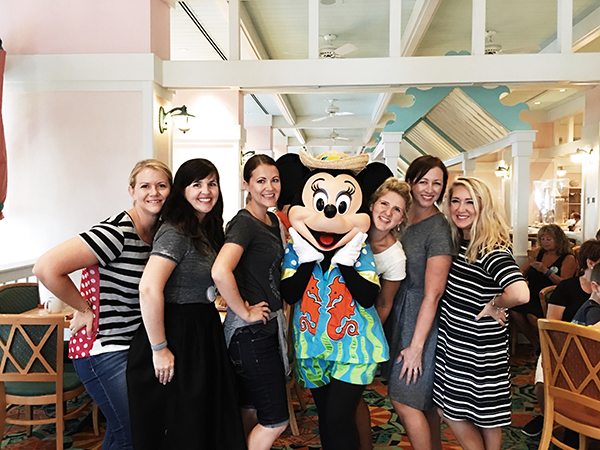 Tip #3 – Attend a Character Breakfast/Lunch/Dinner
I understand the appeal of seeing all the various Disney characters at the theme parks, but man… even with a fast pass, some of those lines can be long. Instead of spending valuable theme park time in lines to see characters, build a breakfast/lunch/dinner into your schedule that includes characters. There are a lot of different options available. We got to meet Minnie Mouse, Donald Duck and Goofy during an amazing breakfast buffet at the Beach Club Resorts Cape May Cafe.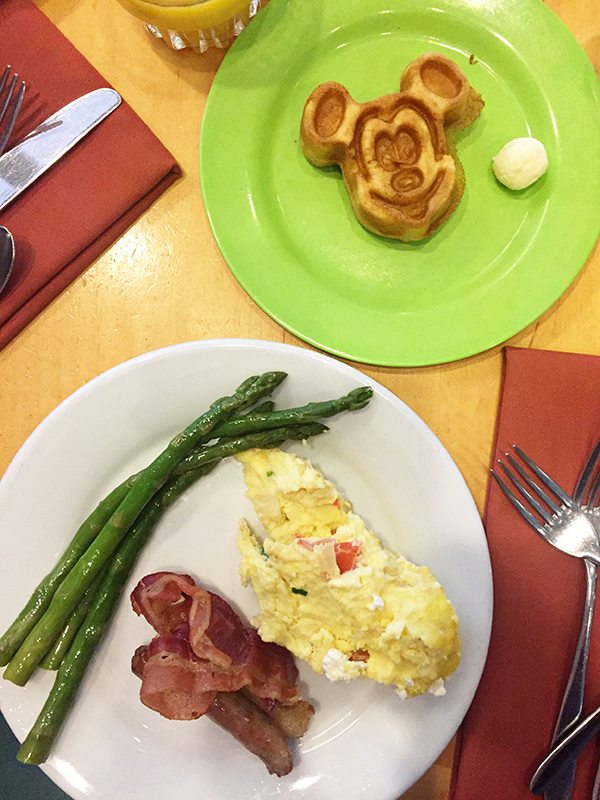 In addition to a lot of healthy breakfast options, we were able to hug, have some undivided attention and take pictures with the characters. It was a fun, laid back way to see some characters…much easier than standing in line!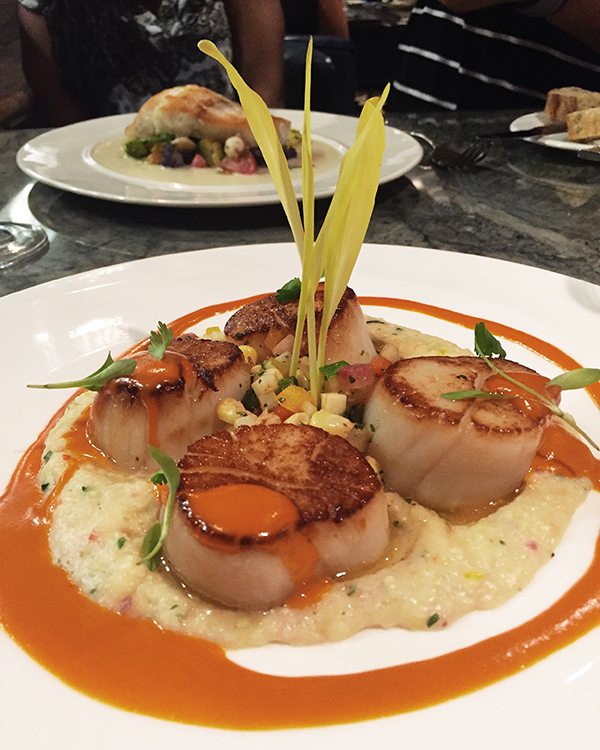 Tip #4 – Splurge on some nice dinners out
Would you ever imagine someone saying "I had some of the best meals of my LIFE at Walt Disney World?".  As someone who has eaten pretty well all over, has been served meals by some of the best chefs in the country, and loves good food, I never thought that a meal on Disney Property would be one for the books, but it was. We were treated to some pretty amazing meals at several restaurants all over Magic Kingdom. Here are a few of the highlights you MUST make time for on your next Disney Vacation.
The scallops, (pictured above this tip) from Flying Fish were the BEST scallops I've ever had. In fact, this entire meal was one of the very best meals I've had. Flying Fish is a newly re-imagined restaurant on Disney's Boardwalk, and I promise, if you eat there you will not be disappointed. I recommend the Scallops or the Sustainable Fish, but everything on the menu I tasted was phenomenal. Oh, make sure to save room for their creative desserts! Have you ever seen a more creative lemon tart?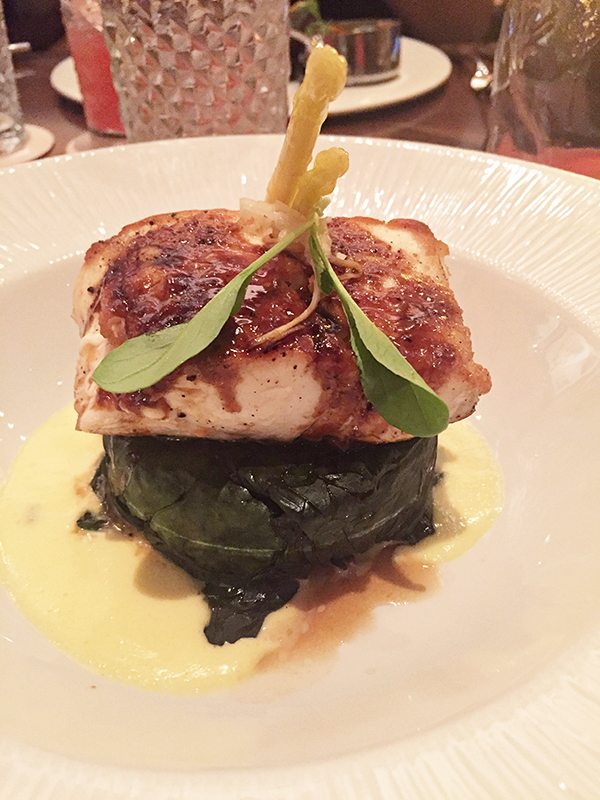 Tiffin's Restaurant at Animal Kingdom provided another incredible meal. I was blown away by this Hoison-Glazed Halibut placed on top of a bed of Forbidden Rice and Swiss Chard. Not only is the food at Tiffin's incredible, the atmosphere is just as special. Tiffin's is set up like a an art gallery and not a detail was left untouched. From intricate wood carvings, to Tibetan Prayer Flags, you'll almost forget you are actually in Florida because you'll feel so taken away by each of Tiffin's wilderness touches.
Oh – when you eat at Tiffin's, make sure to get the Lobster-Popcorn Thai Curry Soup as an appetizer. Incredible!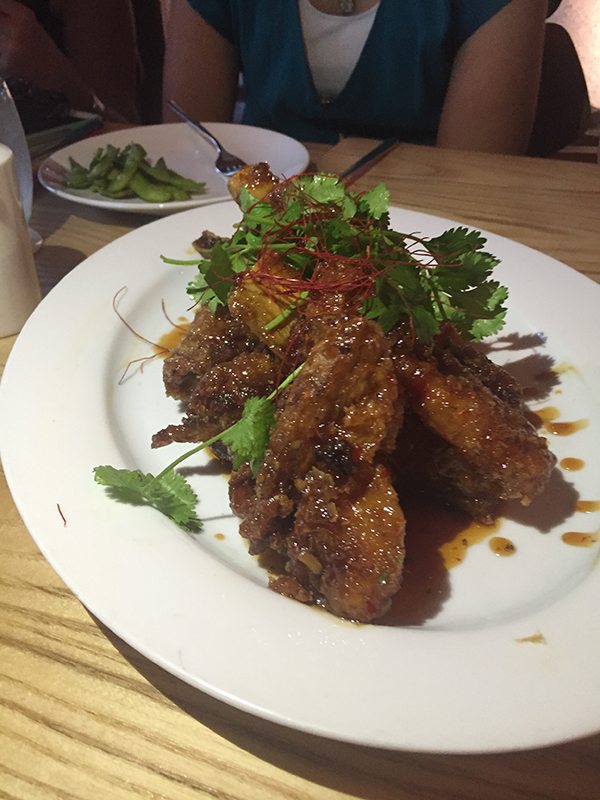 Finally, when someone tells you to get the Asian ribs at Chef Morimoto's restaurant at Disney Springs, don't ignore them. GET THE RIBS. Thankfully, we got them as an appetizer but I wish I would have listened and also got them as my main meal. They were INCREDIBLE – worth the caps, I promise.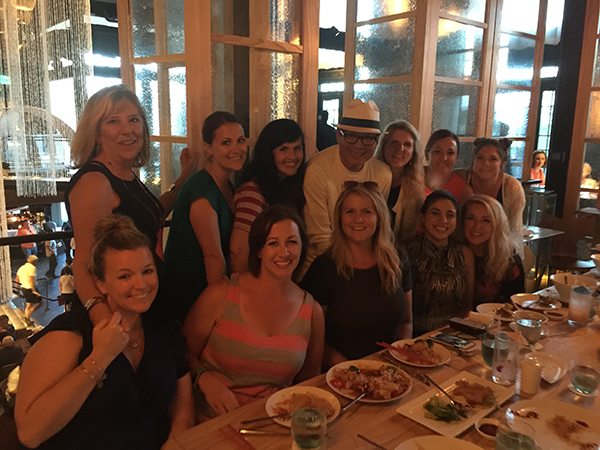 Also, who knows…maybe while at his restaurant, you'll be lucky enough to get a visit from Chef Morimoto himself. He's an incredibly cool guy!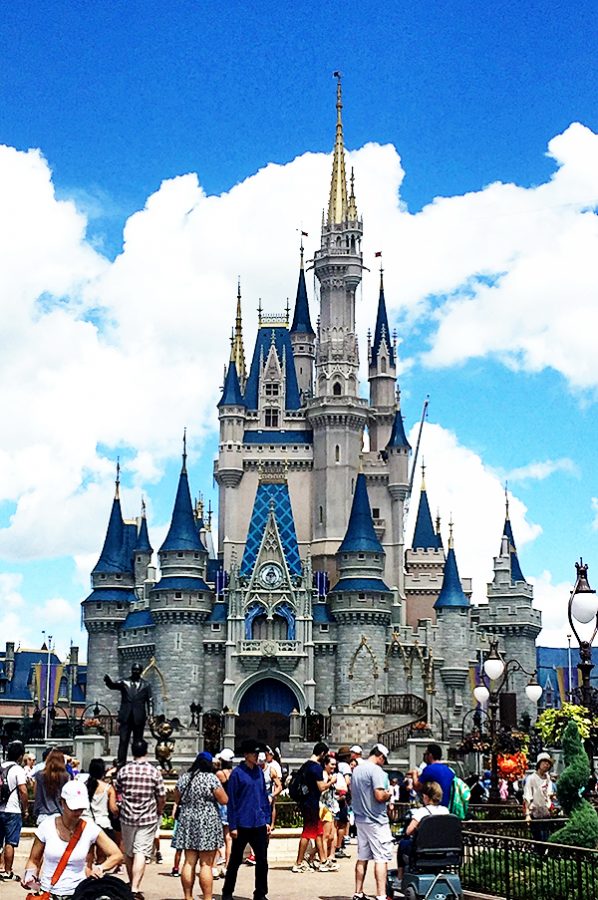 Tip #5 – There's more than just Magic Kingdom
OK, I know this may be a less than popular viewpoint, but as much as I LOVE Magic Kingdom, I kind of liked some of the other parks better. I know, I know. Don't get me wrong, seeing Cinderella's castle makes me cry, and there is something about the magical energy in the air, but I really loved some of the other Disney parks just as much!
Basically what I'm saying is when you plan your Disney Vacation, make sure to plan ample time to visit parks other than just Magic Kingdom.
At Hollywood Studios, the Tower of Terror was one of the best rides I've ever been on! And the details, speed and thrill of the Rock 'n' Roller Coaster starring Aerosmith was so much fun (make sure you hold your head back against the seat when you ride it though)! Also, I'm a 43 year old woman who went to Hollywood Studios without my kids and rode Toy Story Mania twice…what a clever, fun ride! Hollywood Studios also has an amazing fireworks display at night, especially if you are a Star Wars fan!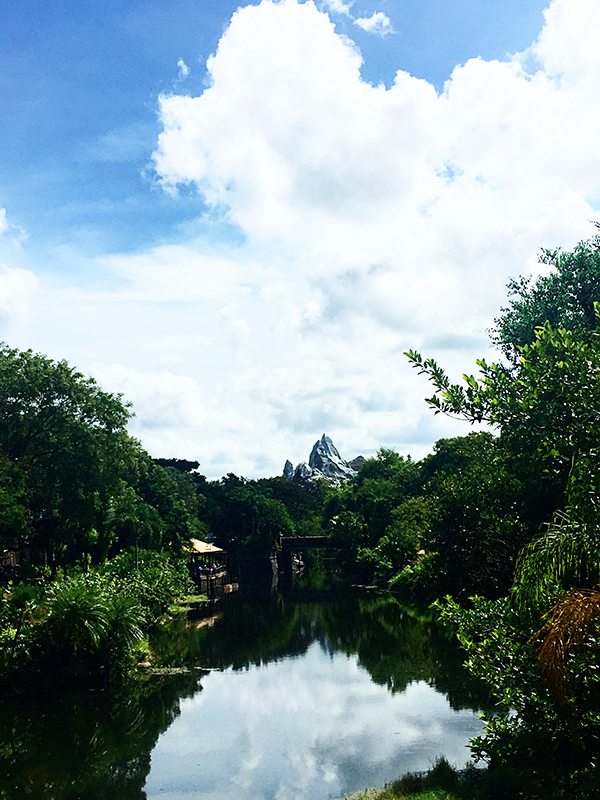 The African Safari at Animal Kingdom is a must. I felt like I was right in Africa, observing the animals in the natural habitat. They have done a phenomenal job with that ride, and our tour guide was hysterical. In addition, another must at Animal Kingdom is the Expedition Everest Roller Coaster. I don't think I've ever laughed and screamed so much on a roller coaster.
There is so much to do at Epcot as well, but when you get your fast passes, make sure to get some for the new Soarin' ride. This is my favorite ride, of any place, ever. I could ride it over and over and over and over again!
Tip #6 – Do the Dole Whip
You've heard the hype, you've seen the pictures…and yes it's well worth hunting down. Find and eat the Dole Whip! (At Magic Kingdom you can find it near the Aladdin ride and it's also available at Animal Kingdom). I recommend at least one Dole Whip a day 🙂
(From left to right: Shawn, Jamielyn, me, Shelly, Kristyn, Jenny, Amanda, Kristan)
Finally, Tip 7 – Go with people who know Disney or get help planning!
I'll admit, Walt Disney World is a little overwhelming to me, however downloading the app (which is MAGICAL) and planning ahead is hugely helpful. I think the best thing to do when you are planning a Disney Vacation is to surround yourself with people who know what they are doing. We had wonderful planners for our blogger trip, and I was with the Queen of Disney (Jenny from Picky Palate) who coordinated the whole trip, so I hardly had to plan a thing.
Watching those girls navigate the parks and app was pretty awesome…I was glad to have them leading the way or I may have been totally lost. There are people out there who can tell you all about fast passes and schedules and special events. I'm not that person. I can just share my tips from my experience – things I thought you might find helpful to know!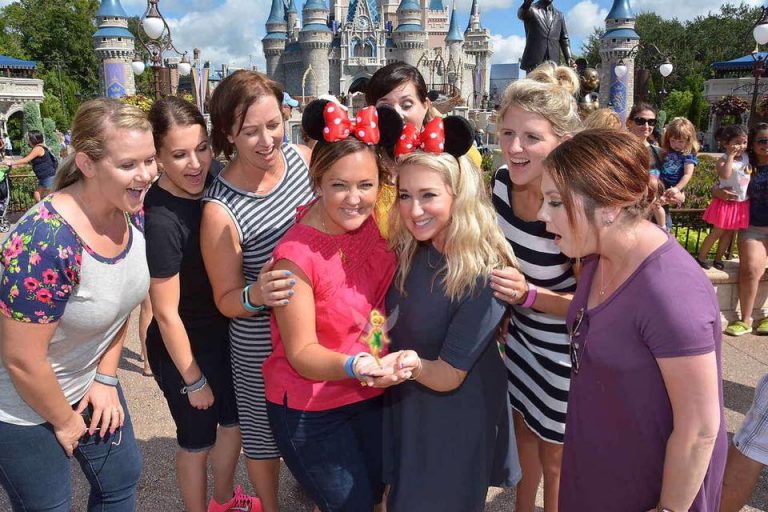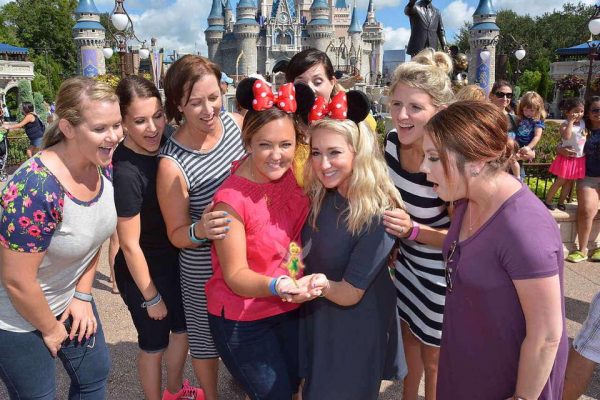 If you are planning a Disney Vacation, ask around and get some help from people who know what they are doing, whether it be a friend or a professional Disney Vacation planner (like my friend Tracy, who provides complimentary Disney vacation planning). Getting help from people who have been there before can be a huge stress relief for your vacation!
Well, friends, I hope that these newbie tips for a fun Disney Vacation were helpful. I had an incredible time and can't wait to go back again someday with my kids and husband! Reach out if you have any questions I can answer… if I don't know the answer I'll certainly try to get you in touch with someone who can. Happy vacationing!
Disclosure: I was a guest of Walt Disney World as well as the Boardwalk Inn. Meals, attractions and accommodations were all provided, but my opinions expressed are all my own. I was honored to be included on this magical trip of a lifetime!