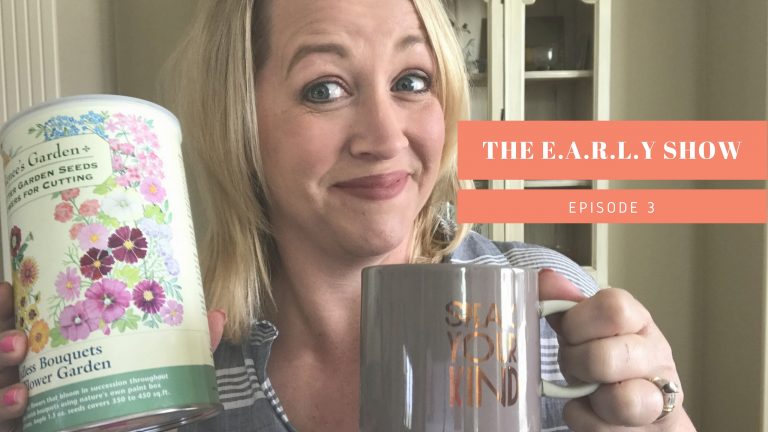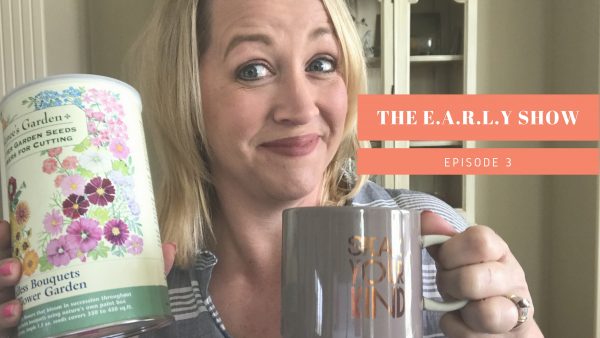 Hi friends! Welcome to Episode 3 of The E.A.R.L.Y Show. I actually recorded this episode right on time but was having the WORST luck trying to upload the videos to my computer. I tried everything and after about 10 hours of attempts, I finally went to facebook looking for help. It was my friend Ashlee who kindly hinted that maybe my hard drive on my computer was too full. You guys. I felt so stupid. 10+ hours of work, and all I needed to do was move some files over to my external hard drive and all was good. I felt so stupid. Ugh.
Anyway, here's episode 3, full of good stuff about what we're eating, asking, reading and loving lately! You can find the links to everything below. I hope you enjoy it. Make sure to leave your "Y" in the comment section! I want to hear what you are eating, asking, reading or loving lately. Also, if you get the chance, a thumbs up over on You Tube would be really appreciated. THANK YOU!
Links shared in this episode include:
Subscribe to my channel to catch all the latest episodes of The E.A.R.L.Y show! Thanks for watching!