If you love Enchiladas and Mexican food, you'll love this easy Enchilada Casserole recipe!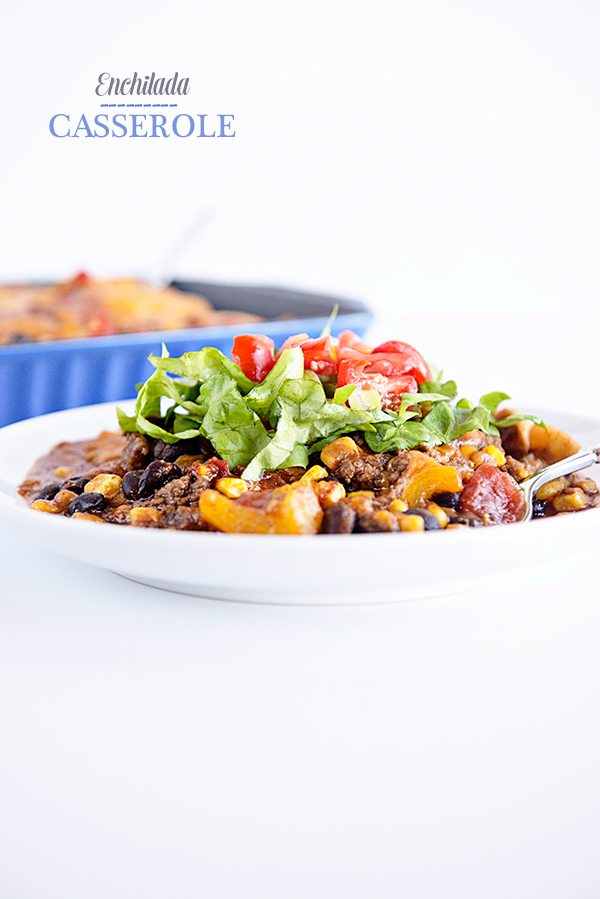 This was the first year I can remember that I didn't add "lose x pounds" to my goals for the new year. I wish it was because I was all done losing weight, met my goal, and didn't need to worry about what I'm eating any longer.  That's unfortunately not the case. I still have 20-30 pounds to lose that seem to just want to hang on forever and ever and ever.
Instead I'm trying the whole "when you say you are on a diet, that just gives your body permission to gain weight" theory out and NOT being on a diet. I'm eating normal foods, with the goal of just not eating as MUCH in portion sizes as normal. I really believe that's about the only thing someone in my line of work of recipe development and food photography can do. How can I create all these delicious recipes and not actually eat them? For me, that'd be impossible.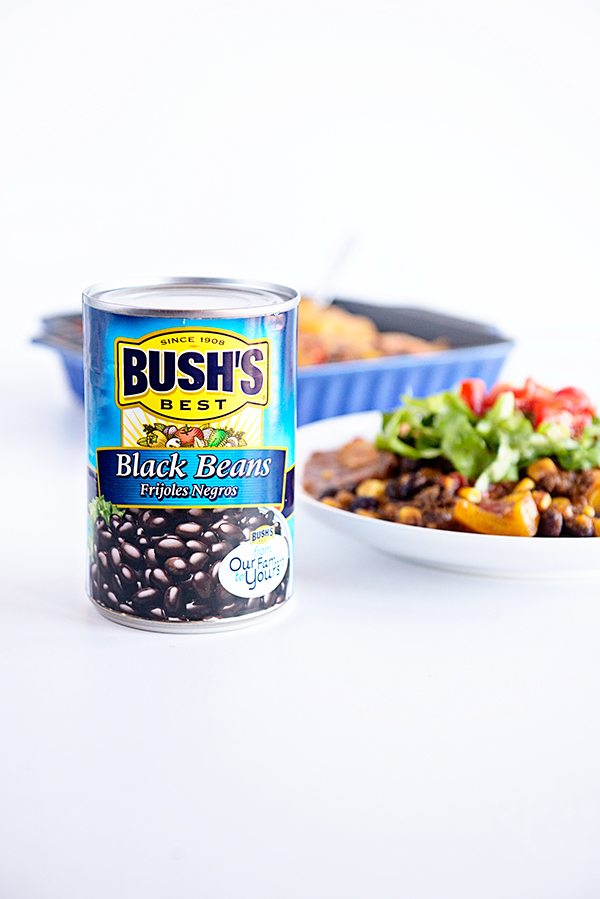 Some recipes are easier to stop eating at one small servings than others. This Enchilada Casserole recipe would not be one of those recipes. I LOVE Mexican food and enchiladas especially, so I absolutely kept wanting to eat spoonful after spoonful of this really ugly, but majorly tasty recipe!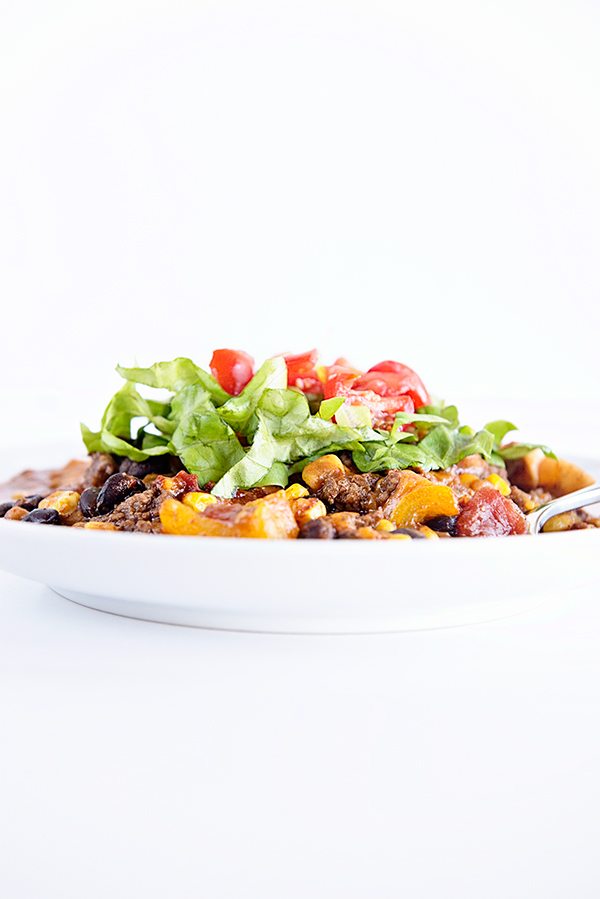 This Enchilada Casserole contains 2 kinds of my favorite Bush's Beans…both Black Beans and Refried Beans… as well as tons of veggies, cheese, and everything else you love in an enchilada!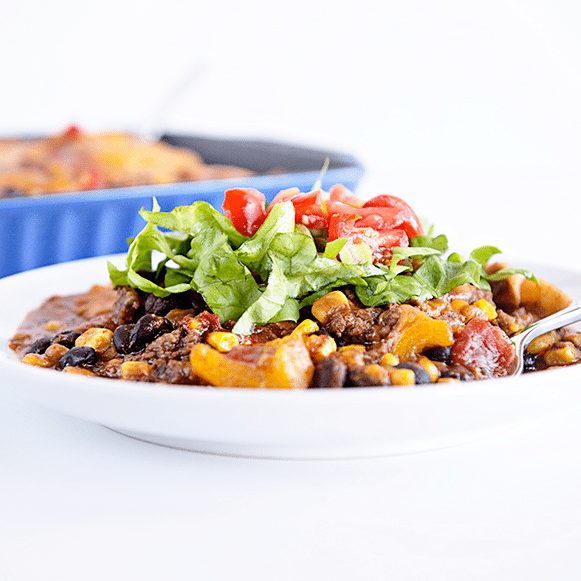 Like I said before, it may not be the most beautiful food in the world, but this Enchilada Casserole is worth escaping your diet for…even if just for a day! Enjoy!
Enchilada Casserole Recipe
It may not be pretty, but this Enchilada Casserole Recipe sure is good!
Ingredients
1

pound

lean ground beef

1

red bell pepper

diced

1

yellow bell pepper

diced

1 15

ounce

can Bush's Black Beans

1 15

ounce

can whole sweet corn kernels

drained

2

teaspoons

taco seasoning

or make your own

1 14.5

ounce

can diced tomatoes

drained

4 8

inch

tortillas

cut into strips

1 16

ounce

can Bush's Refried Beans

1 10

ounce

can mild enchilada sauce

2

cups

shredded mild cheddar cheese
Instructions
Preheat the oven to 375°F.

Spray a 9x13 baking dish with cooking spray.

Brown the ground beef in a large skillet over medium heat.

When ground beef is partially cooked, add bell peppers. Continuing cooking over medium heat until ground beef is cooked through and bell pepper is tender.

Stir in Bush's Black Beans, Corn, Taco Seasoning and Diced Tomatoes. Cook until heated through, about 3 minutes and set aside.

Place tortilla strips on the bottom of the casserole dish. Spread refried beans over the layer of tortilla strips. Top with the black bean/bell pepper mixture, followed by the enchilada sauce. Top generously with cheese.

Bake for 20 minutes or until cheese is melted.

Garnish with lettuce, tomatoes or salsa if desired.
Looking for more inspiration? Visit these blogs for more casserole recipes: