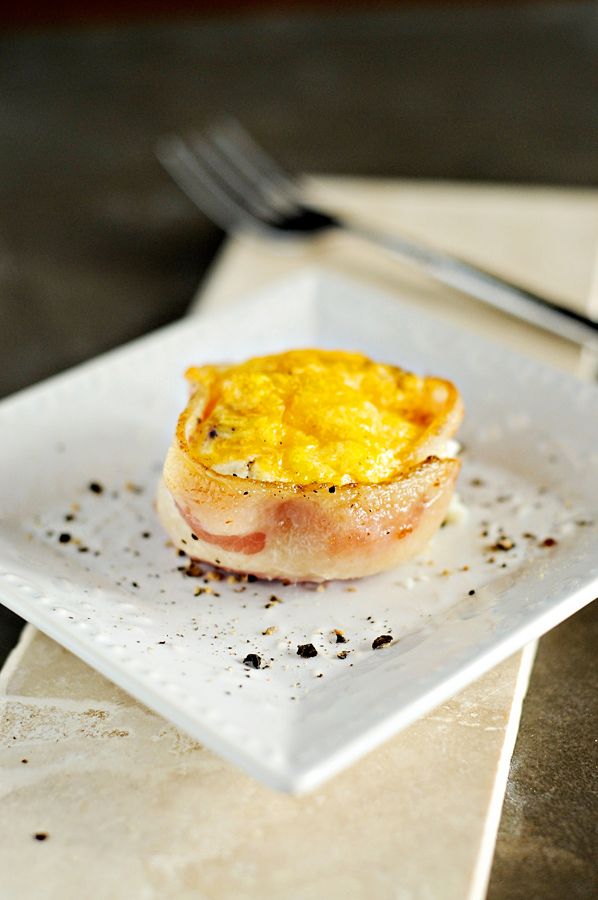 This post has nothing to do with this recipe for Bacon and Egg cups, which you can find here, but since I'm talking about back to school, I at least wanted to share a delicious and quick breakfast recipe with you!
This giveaway is now closed. The winner, chosen by Random.org, is Comment #277 – Laura from Vegetarian Hausfrau. Congratulations Laura!

Those of you who are friends with me on Facebook or follow me on Twitter, may have noticed that I was having just a bit of a meltdown moment yesterday. You see, my kids started back to school today and yesterday morning, when I opened up my fridge to get out the milk, I noticed our "Things to do this summer" list tacked up on the door. I realized as I was glancing through the things on the list that very few items were checked off. Looking through that list of unchecked items really hit me hard.
This summer went by so quickly. I'm going to be 100% honest with you when I say that I have had a very difficult time balancing things this summer. My "real" job with HireBetter, that I am lucky to have, has kept me busy. Freelancing opportunities are continuing to flow in at a great pace. Blog trips, events and activities are in abundance. Things, professionally, are going very well.
The truth of the matter is though that my #1 job is to be the mom of my four kiddos. It has been my goal since my first baby was born to stay at home with them. I've been blessed enough to work from home part-time for some pretty amazing companies, but even so, I feel so torn sometimes about how I can balance my professional life and nurturing my goals with my life of being a stay at home mom. Is it possible to be able to do both well, without feeling like one thing or the other getting neglected?
This has been the summer of the professional me, and because of that, I have a horrible amount of mama guilt about not doing enough with my children this summer. Time is slipping away, and sometimes I feel like I need to just shove the whole career thing aside and focus 100% on my family. But would I be happy then? Who knows. Who knows…
Anyway, after my meltdown and some peptalks from some of the most amazing family and friends around, I began to reflect on the summer. I was searching through pictures and found actual proof… proof that my kids and I had a fabulous summer together. We vacationed, we played, we had lazy days, we swam, we visited family… we did so many things that will hopefully be embedded in their minds as part of the great summer of 2010.
I also have more proof. I took some really fun videos of my kids using my Flip Video Camera. Can I just tell you how much I LOVE my Flip Camera? I got it right before Leah was born when I was doing some work with the Chevy Traverse and it is the must have piece of equipment for Moms everywhere. If you are horrible about capturing things by video because you never have your video camera with you, you need a Flip cam. Lucky you, because this week, I'm giving you the opportunity to win one! I believe that every person on the planet needs to have one of these great cameras. Since I'm not Oprah Winfrey, I don't have Flip's to giveaway for every person on the planet, but I do have one to giveaway to a lucky Dine & Dish reader.
The details:
Up for grabs us is one white & silver Flip video camera, brand new in the box, with 4 GB of Memory. Enter to win by:
Leave a comment, including a way for me to contact you if you win, on this post anytime between now and midnight CST on Friday, August 20th.
For an additional chance to win, become a friend of Dine & Dish on Facebook. Come back to this post and leave an additional comment letting me know you did so. If you are already a friend of Dine & Dish on Facebook, thank you! Just leave an additional comment on this post to let me know!
And you know what, I'm easy. If you don't Facebook, which I know not everyone does, and you want a 2nd entry, just leave a second comment on this post telling me just that.
Winner will be drawn by Random Number Generator and announced on Saturday the 21st.

Disclosure: This blog post contains affiliate links. As an Amazon Associate, I earn from qualifying purchases.