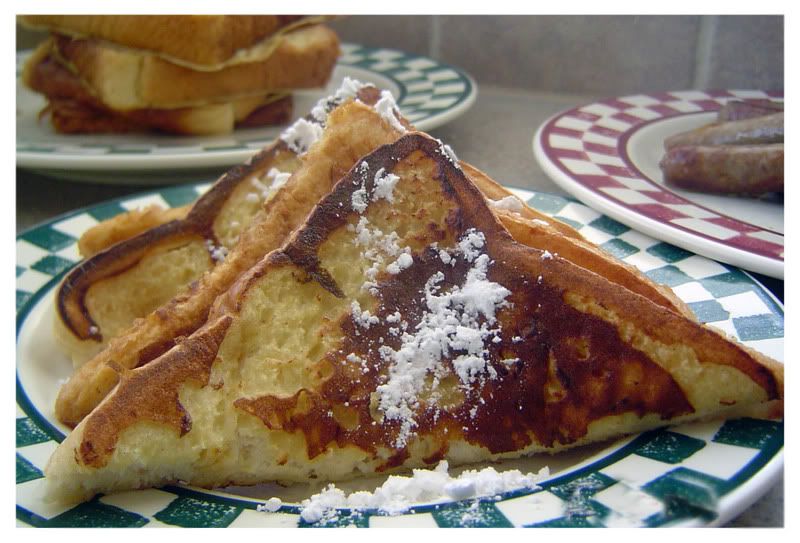 I hope everyone enjoyed their Valentine's Day. My husband took the day off of work and we had a nice relaxing day just hanging out at home. I had to go to the school Valentine's Day party and I had a meeting in the afternoon, but besides that it was a nice relaxing day at home. We decided to skip the crowds and stay home for dinner, which was fine by me. It seems like more often than not, eating at home is much better than paying a high price for less than average food at a restaurant.
For dinner, I made a delicious new recipe… Chicken with Garlic Sauce. It was an easy dish to put together and it was a nice enough meal to eat by candlelight. Romantic? Not really with the three kids around. Special? Of course! The kids thought it was a great dinner and lighting the candles and putting on the soft music was such a treat for them. I think I'll do that more often.
Now, on to today. I'm taking care of my good friends 2 kids today while she works up at the school. When I asked her kids earlier in the week what they wanted me to make for lunch, they requested my French Toast. It wasn't a surprise because they request it all the time. I love it too, so I was more than happy to oblige. To me, French Toast is comfort food of the breakfast variety. Some people like theirs with powdered sugar, some like it with maple syrup, some with fruit compote. Me? I grew up having it sprinkled with granulated sugar and that is the way I still enjoy it today.
Fluffy French Toast
Ingredients
1/4

cup

all-purpose flour

1

cup

milk

1

pinch

salt

3

eggs

1/2

teaspoon

cinnamon

I add more

1

teaspoon

vanilla

I also add some maple extract

1

tablespoon

white sugar

12

slices

bread

I use Texas toast
Instructions
Mix together until smooth the first 7 ingredients. Heat a lightly oiled griddle or frying pan over medium heat.

Soak bread slices in mixture until saturated.

Cook bread on each side until golden.

Serve powdered sugar and serve syrup on the side.