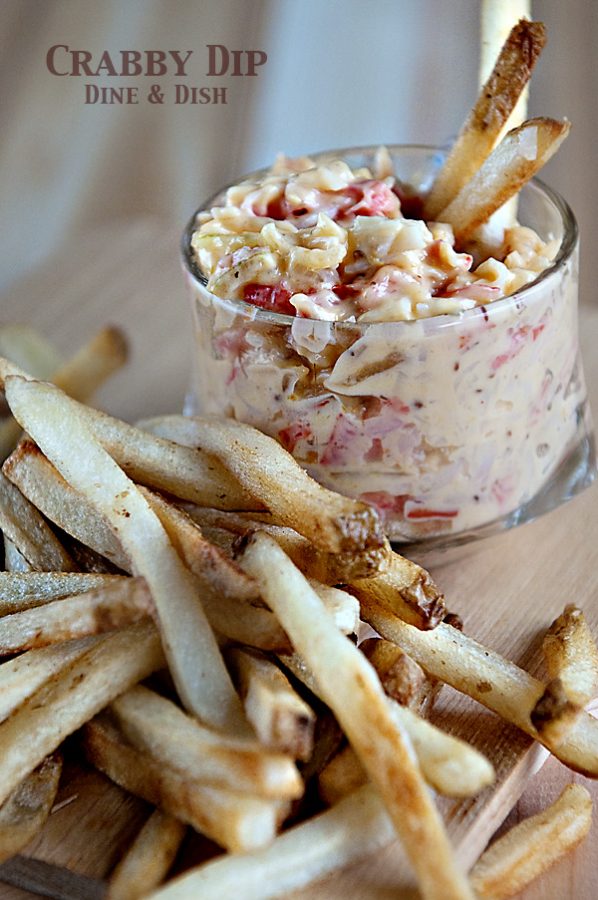 I have never been a big cracker and dip person. In fact, if I'm going to eat dip, I want the vehicle to eat it with be a potato. Chips, fries… anything but a cracker, please!
And I am a firm believer these days of using dips for more than just dips… more like dumps. Like, pile your fries high and dump the toppings on. Picture a fries nachos kind of thing. Mmmmm!
That is exactly what I did with this crabby dip I made. The picture is more beautiful as a dip, but trust me, you'll want to dump instead. That way each and every bit of your Alexia fries will be loaded down with flaky crab meat and buttery onions and peppers. This tastes so good you'll want to just shovel it in, which is completely appropriate when you have a fry as a vehicle!
This dip / dump works well with the Alexia House Cut Fries with Sea Salt that I used, but I imagine would also be pretty incredible with Alexia Seasoned Waffle Cut Fries or even the Alexia Sweet Potato Crinkle Cut fries. You could even get all kinds of creative and dump the Crabby Dip onto Alexia Sweet Potato Crinkle Cut fries! Mmmmm!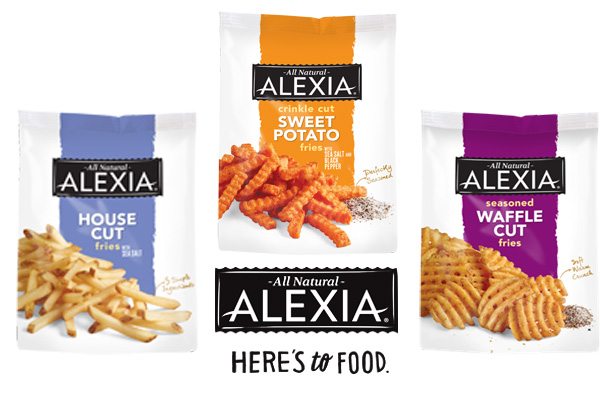 So as you've guessed, I prefer this Crabby Dip, dumped, but you can most certainly retain your daintiness by dipping. I also like to dump it / dip it when the dip is still warm. When you are done using the Crabby Dip as a dip, try spreading it on a flour tortilla and rolling it up for a quick lunchtime treat.
Whether you dip or dump, try this crabby dip, with Alexia Fries as your vehicle to enjoy it!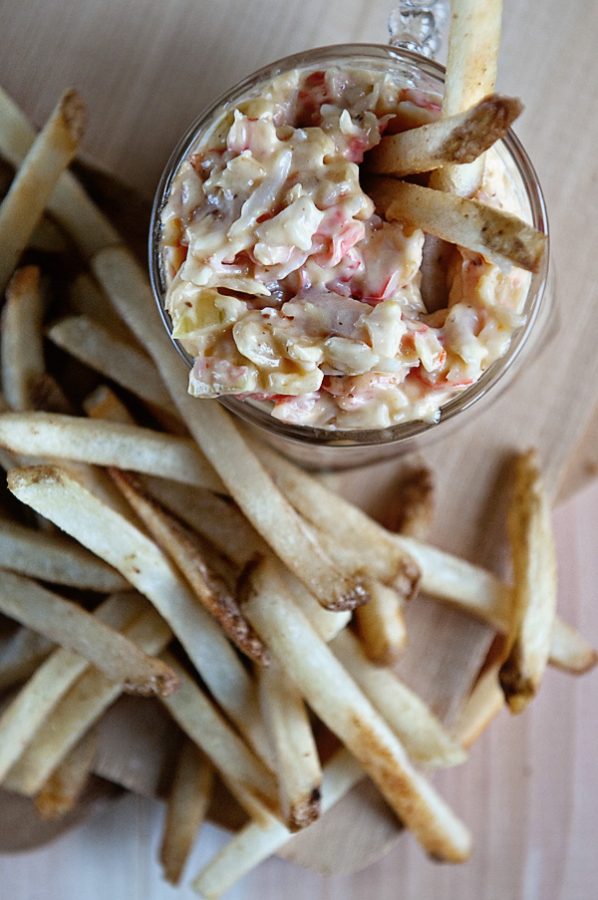 Crabby Dip
A dip full of flaky crab meat, and buttery onions and peppers. Use as either a dip or place on top of fries for "crabby nachos".
Ingredients
1/2

cup

red bell pepper

chopped

1

yellow onion

diced

2

Tablespoons

butter

1

cup

imitation crab meat

finely chopped

1

Tablespoon

Zatarain's Creole Mustard

1

cup

Mayonnaise

1

Bag of Alexia Fries

cut of your choice
Instructions
Heat butter in a skillet over medium heat. Once melted, add the red pepper and onion. Saute for 3 minutes or until tender and onion is iridescent.

Add the diced crabmeat and saute for another 3 minutes.

Remove from heat and pour crabmeat / vegetable mixture into a medium bowl.

Stir in the mayonnaise and creole mustard.

Serve warm, either as a dip for fries or pour over fries to create "crabby nachos"
Disclaimer: I'm honored to be one of Alexia Foods blogger Tastemakers. All opinions expressed are my own.