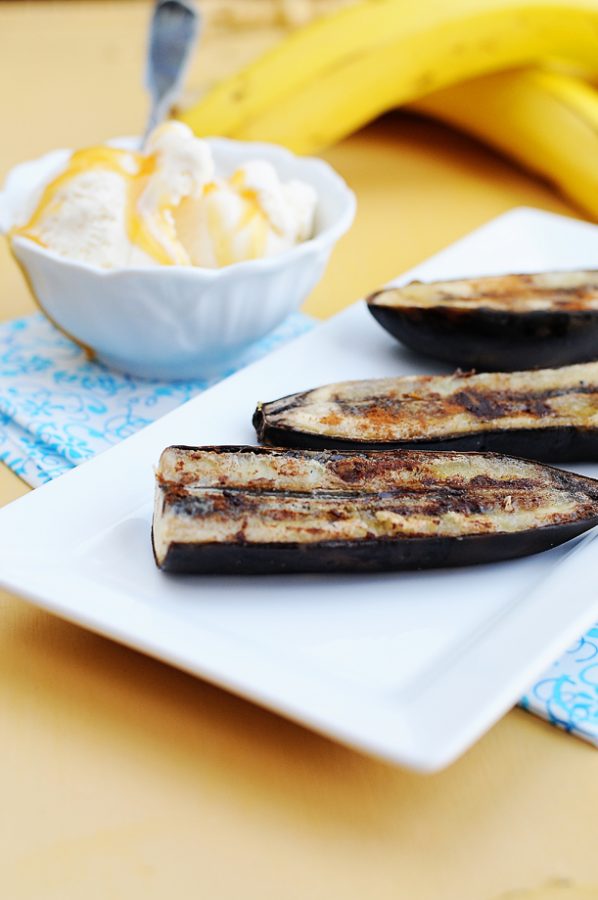 I grew up in a household where hamburgers, hotdogs and steaks were the only things that were grilled. If we went beyond that to chicken or anything else more exotic, it was a rare day.
Don't you think the grilling revolution, where everything from salad to desserts are now grilled, has really made more of an appearance in the past 5-10 years or so? I have yet to learn how to actually grill, so now that it has come about that all these goodies can be cooked on the grill, I get to pass on the recipes to my husband and get a night off from cooking. Works for me!
And yes, I do understand that it is kind of pathetic that I haven't learned how to grill yet. The truth is, our grill knobs melted off the very first time we used it and my husband now goes through some kind of MacGyver moves to get the grill on and it frankly, scares me. Grill shopping is on my to-do list for this summer because I totally want to learn how to grill. If you have grill recommendations, please pass them on. Preferably a grill with knobs or buttons that don't melt off… that would be nice to have.
We recently tried Grilled Bananas and were blown away at the flavor! Topped with ice cream and some ice cream toppings, we had the best banana splits, ever. Grilled pineapple and grilled peaches are also favories of ours.
If you know how to turn your grill on, ahem, then making grilled fruit is easy as pie (which is something else I seem to be challenged at, so maybe that's not the best terminology). Either way, try it… you'll like it! I promise!
Recipe: Grilled Bananas (Adapted from Food Network)

2 bananas
2 tablespoons brown sugar
2 tablespoons ground cinnamon
Caramel sauce for drizzling
Vanilla ice cream (optional)
Preheat your gas grill
Slice the bananas, in their skins, half crosswise and then lengthwise so each banana is 4 pieces
In a small bowl, combine the brown sugar and ground cinnamon.
Sprinkle the brown sugar cinnamon mixture over the cut side of the bananas. Allow to sit 5 minutes for flavors to blend.
Place the bananas, cut side down, on the center of grill. Grill for 2 minutes or until grill marks appear. Using a pair of tongs, turn them over and cook for 5 more minutes, or until the skin pulls away from the bananas.
Remove the bananas from the grill and serve them immediately, on top of vanilla ice cream and drizzled with caramel sauce.