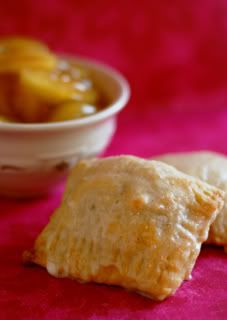 My husband and I have an ongoing disagreement about hand me downs. When our children outgrow their undies, I do not believe they should be passed on… to a younger sibling, to Goodwill, to cousins.. to anyone. Yes, I know they are washed and clean but I just have issues with that kind of undergarment being passed on. His argument? It is what they did when they were growing up, and so that's that. Why should it be any different with his kids?
Am I the only one who thinks that this kind of hand me down is a bit icky? Help me see the light or give me a good argument to go back and set my husband straight. And for those of you thinking, "Geez, don't they have better things to argue about than this?", we do.  Like which direction our trash can should face, or how far up in the garage I should pull the van in and my favorite… why do I get a Netflix subscription and then let the movie sit on our TV for 2 months. Lots of important arguing going on in the Doyle household, but this issue has been gnawing at me for some time now, so I just need to bring some closure to it 😉
I do believe that hand me downs are great, but not of the undie variety. Some of the best recipes in our repertoire are hand me downs from others. One of my favorite wedding shower themes is where people share their family recipes with the bride. What a great way to start off your marriage, with a collection of favorite recipes from those you love.
My mother-in-law recently passed on the recipe for her fruit turnovers. She makes these often for breakfast when we are home (didn't I marry into a great family? Pie as a breakfast food… genius!). What I love best about hand me down recipes is the verbage in the recipe. I'm going to share this recipe with you, exactly how she gave it to me. If you decided to make these and need some clarification, feel free to contact me and I'll pass on to you my interpretation.
These turnovers are great for breakfast, dessert, or as a hand held picnic treat, which is why I am including them in the Waiter There's Something In My Picnic Basket event over at The Passionate Cook.
Fruit Turnovers
2 cups flour
3/4 cup butter
Pinch of salt
10 tbs ice water (might need more)
Canned Pie Filling
Use pastry blender to blend flour with 1/4 cup butter (get crumbly) in a stainless steel bowl.
Add 10 tbs of ice water to make a plyable dough, use fork to keep mixing in until a dough ball forms.Add more water, a bit at a time if the dough ball doesn't form right away.
Cover with damp, clean dish cloth. Chill about 15 minutes.
Remaining 1/2 cup of butter leave out until plyable and easy to work with.
Roll out the dough on lightly floured surface and then place the butter over the top of the dough – spread butter around surface of dough until thick
Pull up one corner of the dough and bring it over so corners meet (so butter to butter). Keep folding until butter starts to seem through. Keep doing this (roll, fold, fold, fold, roll, fold, fold, fold) until the butter is well incorporated into the dough. (Essentially, this is the way you knead the dough). It will be slimey.
Chill overnight in covered bowl (Kristen here – I'm an instant gratification girl and skipped this step with great results)
Roll out on flowered board, cut it into squares. Place fruit in center, fold over and seal your edges. Canned pie filling works best because it is soft and won't bust through the dough. For apple, use one apple per turnover and a little bit of the gel. For other fruits, one small tablespoon of filling/fruit works well. Jam – use one heaping teaspoon full.
Bake at 425 for 20-25 minutes. Once cool, feel free to use a powdered sugar, butter, vanilla, milk drizzle or glaze.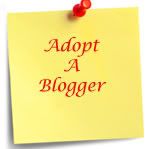 A Little Bit of Housekeeping