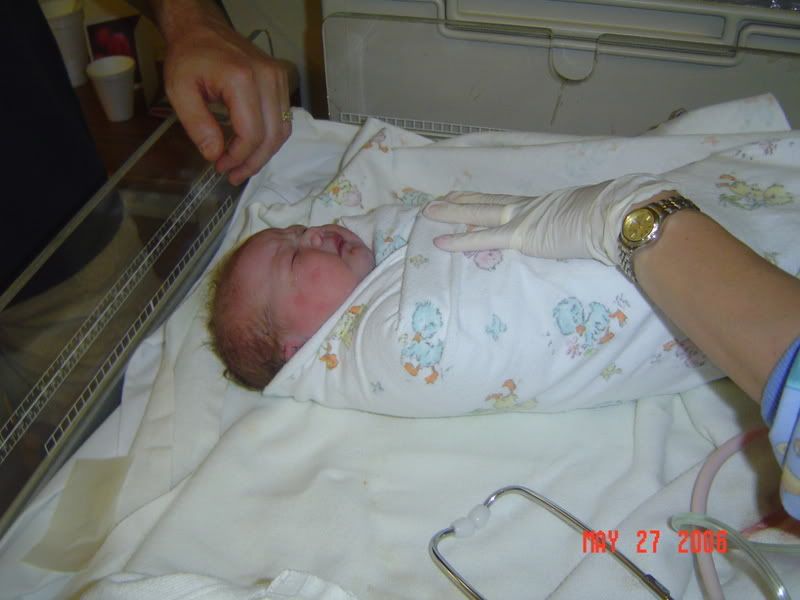 My sweet Ella turned one this past Sunday. I remember back to a year ago when I was in labor. I had done this two times before, so I knew what labor was. I absolutely KNEW I was in labor. My husband and I walked out of the Di Vinci Code, called my parents who were watching the kids for us while we were out on our date, and told them we were headed to the hospital. When I got to the hospital, the cursed nurse hooked my up to the monitors and told me that no…I wasn't in labor. I wasn't even having contractions. Excuse me?? I could hardly walk, could hardly talk and I knew I was in labor. She wasn't convinced because the monitor wasn't showing anything. She said I could get up and walk the halls some, but if I wasn't having contractions by midnight she was sending me home. I was so peeved and while my husband and I were walking the halls, we timed the contractions at 3 minutes apart. I went back to my room right before midnight and the cursed nurse hooked me up again and said "Nope… you aren't having contractions. I need to check a couple of things, but I'm going to go ahead and send you home." I was peeved to say the least. I knew I was in labor.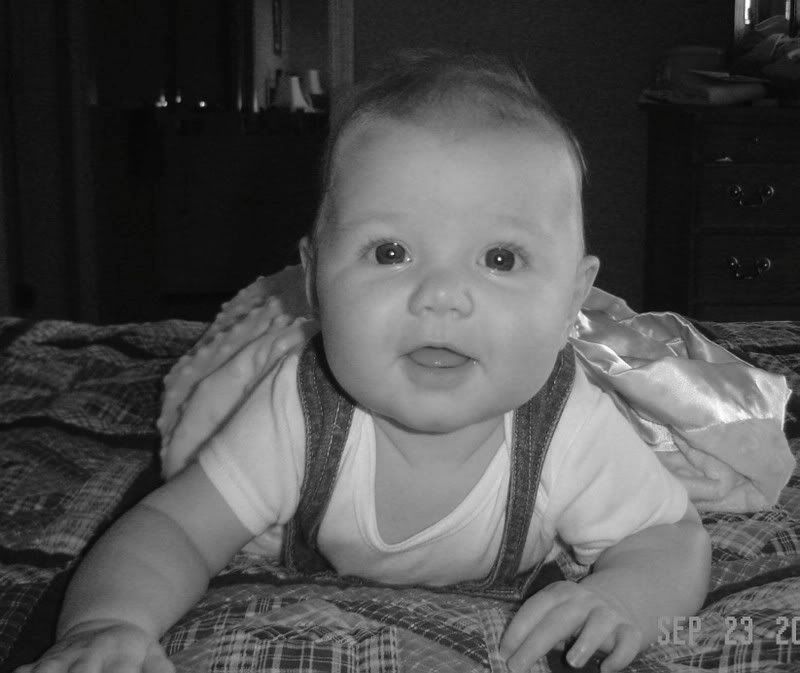 Thank God, at midnight there was a shift change and the blessed nurse arrived. She came to check on me and looked at the monitor the cursed nurse had hooked me up to and said "This isn't hooked up right at all." Then she hooked me up to the monitor correctly only to discover that my contractions were 2 minutes apart. At that point she checked me and I was dilated to an 8, almost 9. She called my doctor and everything went into speed mode. Within an hour and just a few pushes, sweet baby Ella was in my arms.
What I've loved the most about this past year with Ella:
When she was an infant, we would take a nap together on the couch everyday. She would snuggle up on my chest and we would drift off to dreamland together.
She is almost always smiling. She has such a sweet disposition.
I love how when she was an infant, her hair spiked up on the top and there was nothing we could do about it
Since she is most likely going to be my last, I've really tried to savour the small things with her. I have babied her more than I should, but it is only because I want time to slow down.
I love her "hugs" and big slobbery kisses. I love how she plays patty cake, does itsy bitsy spider and likes to "sing" along with us when we sing.
Even though she did not sleep through the night until she was 11 months old, I really didn't mind getting up with her. I enjoyed our quiet time in the middle of the night together.
I love how, at one year old, she can hold her own with her brother and sister. She is a tough little cookie!
I love how she is a total mama's girl. My other two kids have always been stuck like glue to their daddy, but Ella is a mama's girl through and through.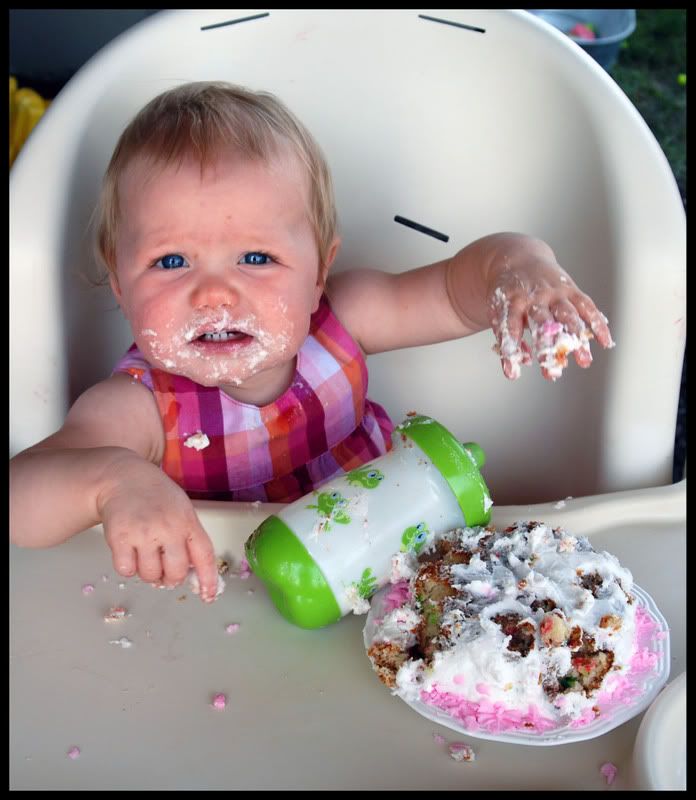 I could go on and on, but I won't bore you all anymore than I already have!
Happy first birthday sweet Ella!