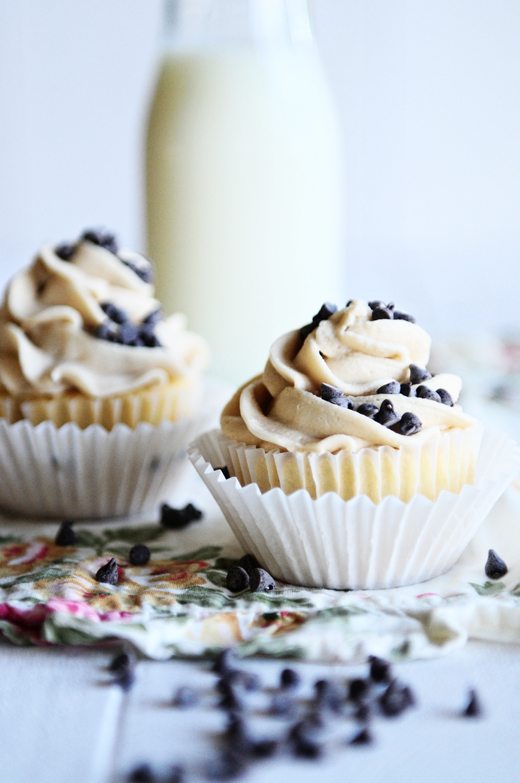 I've been missing you all and just wanted to say a quick hello and to wish you all a very happy weekend!
We have my daughter's 1st Communion this weekend, which means a whole bunch of family coming into town to stay with us. We are also celebrating all the cousins birthday's for the first half of the year, which means I needed to do some baking! I didn't want just any cupcake for this weekend… I wanted something a little different… something I have been craving since I first saw it posted a few weeks ago.
Let me introduce you to French Vanilla Cupcakes with Chocolate Chip Cookie Dough Frosting. Yep… I'll let you take that in for a moment…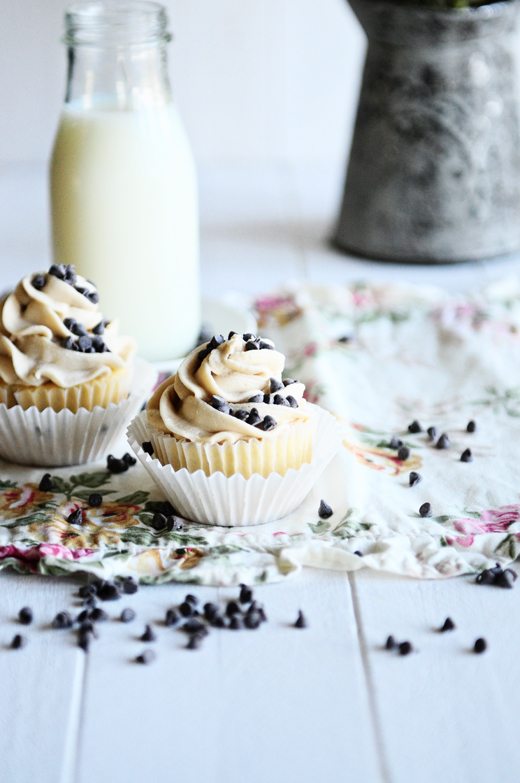 The cake recipe is from Restless Chipotle and the Cookie Dough Frosting recipe is from Cheryl at Tidy Mom. Geniuses, I tell ya'.
I'm a plain and simple kind of dessert gal… I don't want surprises in my cupcakes. If you like surprises, you can take this recipe one step further and include a nugget of cookie dough inside the cupcakes like Cheryl does. If you like tasty yet simple, the frosting by itself with this cupcake recipe is perfection. Don't take my word for it. Hop on over to their blogs and try these recipes out for yourself. Do it. And enjoy your weekend!