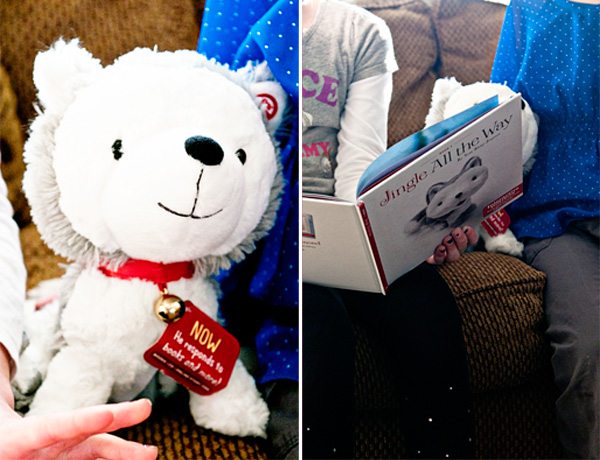 It's kind of crazy how memories can overwhelm you sometimes. I was sitting here thinking about Jingle, the dog that goes along with the Hallmark Jingle All the Way Interactive storybook. My daughter, Ella, has really taken to this stuffed dog. He gets buckled into seat belts, sits by her feet at dinner, snuggles in her bed at bedtime and more.
I remember my brother Larry surprising me with my very first Cabbage Patch doll when I was a young girl. This was back when Cabbage Patch Dolls were the "hot toy" and quite expensive. He had to wait in a huge line, probably at a Wal-Mart, to snatch one for me.
"Desi" was a bald little thing in a tiny yellow sleeper and I loved her so much. She went everywhere we went… was buckled into seat belts in the car, always had a seat at the front of the shopping cart when we were grocery shopping and had a special spot in my room to sleep. I always wanted a baby sister and I think Desi must have filled that need for me for awhile.
The one thing my kids really, really want for Christmas is a dog. Like Desi filling my desire for a baby sister, Jingle has helped to fill the dog void for Ella.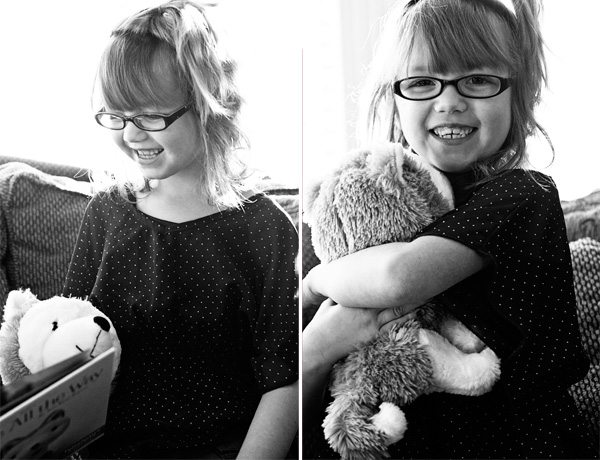 If you aren't familiar with Hallmark's Interactive Storybooks, can I suggest you take a moment to check them out? Jingle, when you say specific phrases, responds to your child's voice. He comes to life when a super sweet holiday story is read to him… singing, whimpering, and barking in joy. Their other interactive story books have been a big hit with our family as well, but not like Jingle. Jingle has wedged a special place in one little girls heart.
I can't quite relay to you how special these toys are… it is one of those things I don't think you quite get until you see your son or daughter interacting with them and lighting up as the toys come to life.
I have such special memories of Desi, just like I know when Ella gets older, she'll have memories of Jingle. If you are looking for a holiday gift idea for your child… one that they'll remember forever, see what special friends Hallmark has available to light up their imaginations and fill their hearts.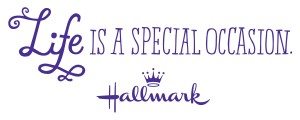 Disclosure: I am honored to be a 2012 paid brand ambassador for Hallmark Life is a Special Occasion. All opinions expressed are my own. For special discounts, product offerings and news about Hallmark, feel free to sign up for their newsletter.
Disclosure: This blog post contains affiliate links. As an Amazon Associate, I earn from qualifying purchases.