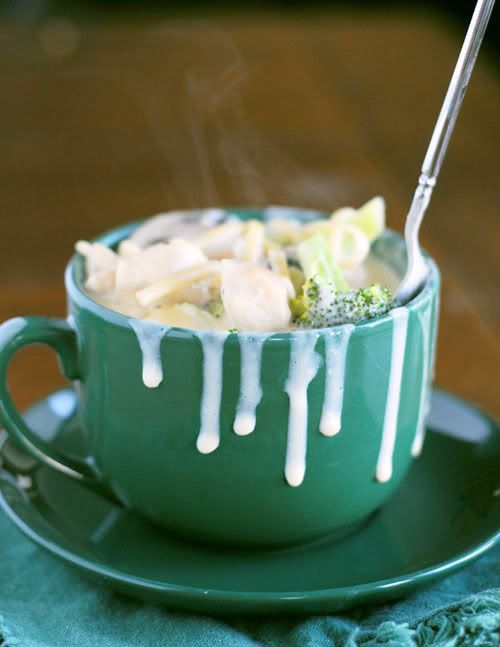 I know I have mentioned this before, but my seven year old is a great kid. He is extremely well behaved at school, he is a nice friend, and he has such a kind heart. There is one thing about Jacob that does not fit his normal personality, and that is that once every 1 to 2 weeks, Jacob has a major emotional breakdown at home. Usually he is set off by something small but his reaction to whatever set him off is off the charts. He cries uncontrollably, screams, and reacts in a manner that is completely unlike him. These meltdowns will last for quite a long time once they start, sometimes up to an hour, and we are typically unsuccessful at getting him to calm down.
Tonight was Jacob's meltdown night. He wanted to take a bath instead of a shower and completely lost it when my husband said that he had to take a shower. He lost it with a capital L, in a extreme way. He screamed and he cried and like always, nothing we tried would calm him down.
As you can imagine, when Jacob gets this way, my husband and I are on the verge of losing it ourselves. As the crying gets louder, our nerves get more and more shot. Typically we just leave him alone in his room and let him calm down on his own. Tonight, though, I decided to try something that I learned from Grey's Anatomy, of all places.  Did any of you catch the episode towards the beginning of the season where Dr Yang and Dr Bailey were instructed by Dr Dixon (the character with Aspergers) to hug from the side to her to help calm her nervous system down? Apparently it is related to a technique called "Brushing" and it is supposed to work at making people calm. (You can watch the hugging scene from Grey's Anatomy on YouTube here).
I walked in by Jacob in the heat of his meltdown, got down on my knees and held him from the side tightly. I spoke softly to him and within two minutes at the most, Jacob's breathing was back to normal, his tears had stopped and he was calm. Just like that, his major meltdown ceased and he became completely cooperative again. Another benefit of this is that it calmed me down too! I tuned out his crying and just concentrated on keeping my voice soft and calming him down. I almost cannot wait for him to have another meltdown just to see if this technique works again!
It is amazing to me how the simple act of touch can work to completely change someone elses behavior. That feeling of comfort… of having someone hold you to soothe you is indeed remarkable.
The soup we had tonight did not calm Jacob down (it may have if I would have served it during the meltdown), but to me, a cup of soup is like a hug in a bowl. There is something about sitting down to the warm steam rising off the bowl, taking your first bite and having your whole body warmed by the contents that provides immediate comfort. This may not be the kind of hug that works to eliminate meltdowns, but you may want to be careful… running out of this soup may result in the kind of meltdown's from your family that will require you to provide physical hugs for comfort. It is that good!
Broccoli and Chicken Noodle Soup
Broccoli and Chicken Noodle Soup (Cooking Light, March 2009)
Ingredients
Cooking spray

2

cups

chopped onion

1

cup

presliced mushrooms

1

garlic clove

minced

3

tablespoons

butter

1.1

ounces

all-purpose flour

about 1/4 cup

4

cups

1% low-fat milk

1

14-ounce can fat-free, less-sodium chicken broth

4

ounces

uncooked vermicelli

broken into 2-inch pieces

2

cups

8 ounces shredded light processed cheese (such as Velveeta Light)

4

cups

1-inch cubed cooked chicken breast

3

cups

small broccoli florets

8 ounces

1

cup

half-and-half

1

teaspoon

freshly ground black pepper

3/4

teaspoon

salt
Instructions
Heat a Dutch oven over medium-high heat. Coat pan with cooking spray. Add onion, mushrooms, and garlic to pan; sauté 5 minutes or until liquid evaporates, stirring occasionally.

Reduce heat to medium; add butter to mushroom mixture, stirring until butter melts. Sprinkle mushroom mixture with flour; cook 2 minutes, stirring occasionally.

Gradually add milk and broth, stirring constantly with a whisk; bring to a boil.

Reduce heat to medium-low; cook 10 minutes or until slightly thick, stirring constantly. Add pasta to pan; cook 10 minutes. Add cheese to pan, and stir until cheese melts. Add chicken and remaining ingredients to pan; cook 5 minutes or until broccoli is tender and soup is thoroughly heated.

Yield: 10 servings (serving size: 1 cup)
CALORIES 317 ; FAT 12.3g (sat 6.8g,mono 2.9g,poly 0.9g); CHOLESTEROL 74mg; CALCIUM 179mg; CARBOHYDRATE 23.8g; SODIUM 723mg; PROTEIN 27.5g; FIBER 1.9g; IRON 1.6mg