I recently purchased a new Samsung NX300 Mirrorless Camera and have fallen in love…I wanted to tell you all about it! This camera is the perfect travel companion!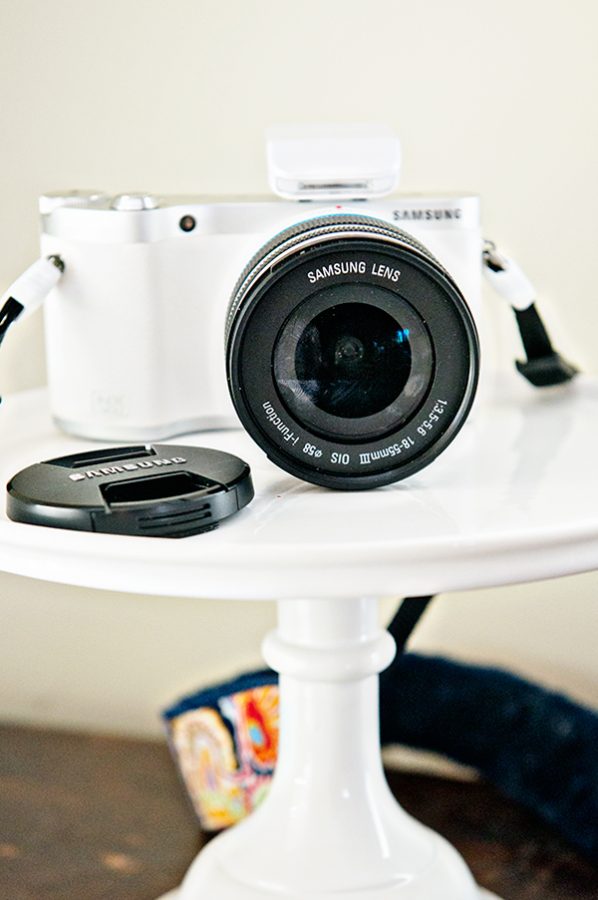 You all know I love to take pictures, right? I mean, if you follow my Instagram account it's pretty obvious that I can be a bit of an Instaho sometimes. What can I say? I love capturing memories "on film"…and I have for as long as I can remember!
When the iPhones came out with their great cameras, it made it even easier for me to capture moments. The only problem was, my big, wonderful Nikon DSLR was feeling a bit lonely. Sure, I would always use it for food and work photography, but when it came to taking it on the road with me or out of the house, it just became too big and bulky and my iPhone would come along instead.
Don't get me wrong. I love my Nikon with all my heart…but realistically to take it along when I traveled was tough. It's big and expensive… I was always nervous about it getting damaged when I traveled, so would just keep it safely at home.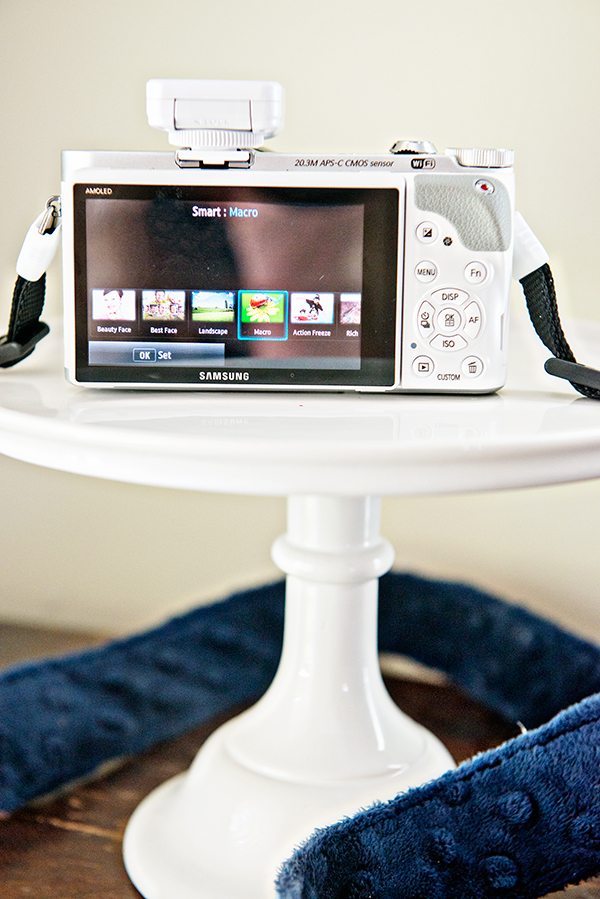 So. when I went on the hunt for a smaller camera….something more sophisticated and higher quality than a point and shoot… I was so glad I came across this post by TidyMom about her Samsung NX300 Mirrorless Camera. After looking at the amazing quality of pictures on Cheryl's blog post, I knew this camera was the one for me! You guys… I love this camera so much! I never thought I'd say that about a non-DSLR camera, but I just can't get over how small it is, yet how packed to the brim it is with features. I'm not being paid to tell you this either… I paid for this camera myself and I absolutely love everything about it.
The Samsung NX300 camera is the camera I used to take all of my photos on the Princess Cruise I recently went on. Have you checked out those blog posts? Would you ever guess that those pictures weren't from my "big girl" camera? Me neither! This camera delivers such high quality photos, I never once missed having my big camera with me. And I took so many more pictures because my Samsung NX300 is so portable and would fit right in my purse.
Below are some more pictures I took while traveling on the Regal Princess with Princess Cruise Lines, along with some of the things I absolutely love about my Samsung NX 300 mirrorless camera.
Great action shots were easy to come by using the "continuous burst" mode. It made capturing the planes coming in over "Airplane Beach" in St. Maarten super easy! (PS…that's a very fun, although kind of odd thing to do if you are ever in St. Maarten!).
The colors in the Caribbean are incredible, there's no doubt about that. I was so impressed with the fact that this camera didn't lose any of that…the images came out clear, sharp and full of gorgeous color! And these pictures above were taken on Auto mode…so I didn't have to do any thinking at all! The Samsung NX300 can shoot RAW files and you can also shoot manually with it, easily adjusting your ISO, exposure and aperture as you wish, but while I was living the Island life on Princess Cays and in St Maarten, I wanted to go the easy route and shoot on Auto.
I think one of my favorite things about the Samsung NX300 is that it produces the best low light / night photos. That's something I have yet to master with my DSLR. I've had so much fun experimenting with the different settings on this camera, but my favorite to play with has been night mode. (PS… do you see my future home up there? I think the Kismet and I are meant to be together!)
I feel like the sharpness of the images from this camera are way better than I would ever expect from a camera in this price range. However, with 20.3 megapixels, it's a camera that I would put up against almost any DSLR when it comes to sharpness and clarity in the final images! (Say hi to Deb, Julie and Brandy!)
Oh, and something really cool about this camera is it can sync wirelessly to your smart phone or tablet through the Samsung camera app! Since I took the pictures above with my Samsung, in just a matter of a minute, I could text the picture out, instagram it, or share it other ways! So cool, right?
For a food photographer, I don't take a lot of pictures of the food I eat when I'm out… the only reason for that is because the lighting in restaurants and things isn't all that great. That's about to change because this camera takes amazing food pictures in not so great lighting situations. It's discreet enough too in size that I can pull it out at a table without making it too obvious. (PS – The Norman Love Chocolate Journey dessert above was to die for!)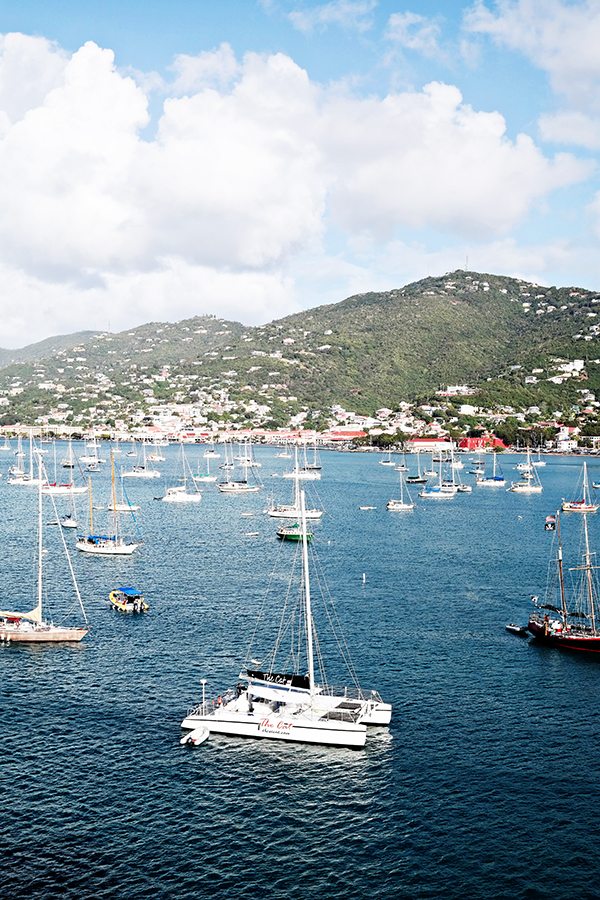 If you are in the market for a new, mid-priced camera, I can't recommend the Samsung NX300 Mirrorless Camera enough. My camera came with the 18-55 lens, but Amazon has different packages with different lenses as well. If you want to see some other examples of beautiful travel photos taken with this camera, make sure to check out my friend Katrina's Princess Cruise blog posts. She used the Samsung "Pancake" lens for most of her photos and they turned out so beautifully!

Just a couple more points… the Samsung NX300 has a touch screen, with multiple auto focus points. You just tap the screen where you want it to focus and it does it automatically. It also takes fantastic videos – and has an awesome "freeze frame" video where you can turn pieces of a video into a still shot. If you saw any of my Instagram images from the Maroon 5 concert I went to, many of those were "freeze frame" from video! It's a really cool feature!

You can find more information about my new, favorite Samsung NX300 mirrorless camera HERE on Amazon – or feel free to shoot me your questions. I can't recommend it enough!
Disclosure: I was so honored to be a guest of Princess Cruise Lines on a recent 7-day Caribbean Cruise. All opinions expressed are my own. In addition, this blog post contains affiliate links. As an Amazon Associate, I earn from qualifying purchases.