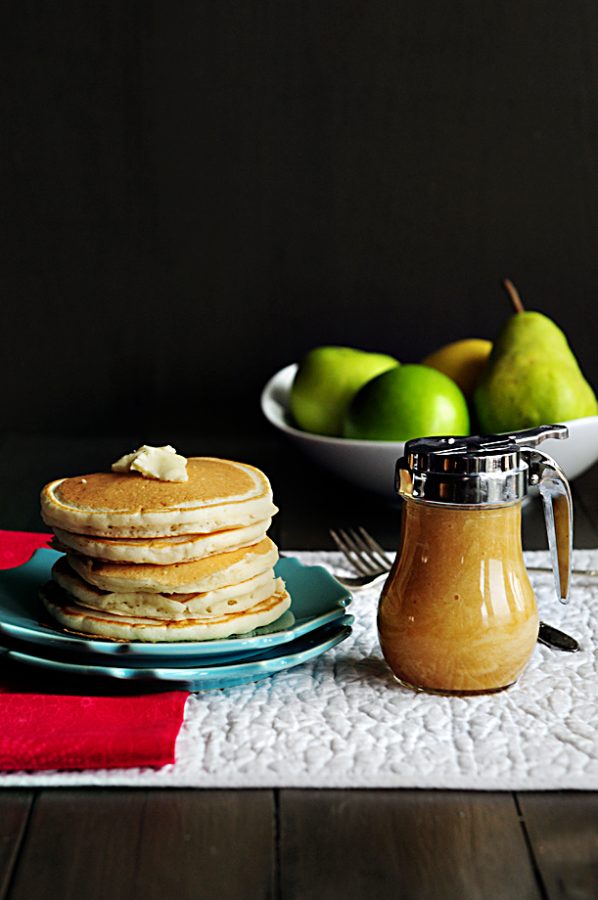 I made something today that kind of blew my mind. In fact, after it was done cooking, I stuck a spoon into the pot, took a lick and "mmmmmmmmm'd" so loud my 2 year old came running into the kitchen saying, "Is good, mama? Is good?" I continued to spoon the golden goodness into my mouth, ignoring her pleading eyes and simply answering her inquiry by nodding my head and saying "mmmmmmmm". This golden goodness that rendered me almost speechless is Eggnog flavored pancake or waffle syrup! Indulgent, right? Even though I'm not a huge eggnog fan, I do love eggnog flavor. I also really enjoy flavored pancakes, but often am disappointed when the flavor doesn't come through loud and clear. My solution to my dilemma was to make a syrup so rich and tasty, you'd have no doubt what flavor it was.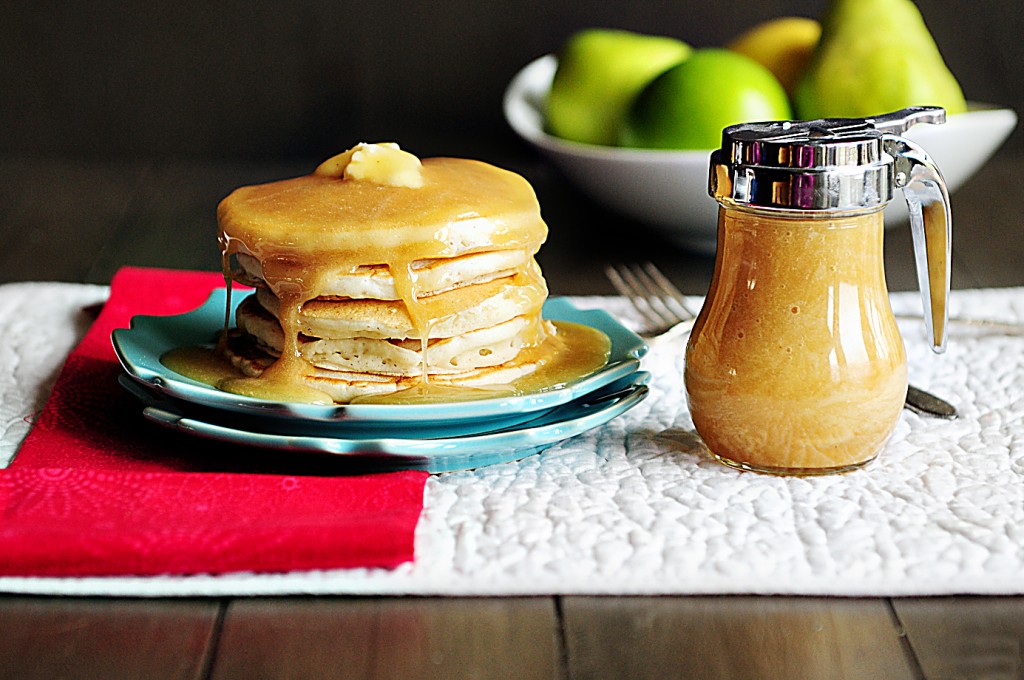 I will say… this isn't your everyday, head off to school, healthy morning pancake syrup. This is your indulgent, let's celebrate the holidays, special treat kind of breakfast. And speaking of celebration…is Tuesday a good enough reason to celebrate? I think so. Let's breakout the Eggnog Pancake Syrup! Enjoy!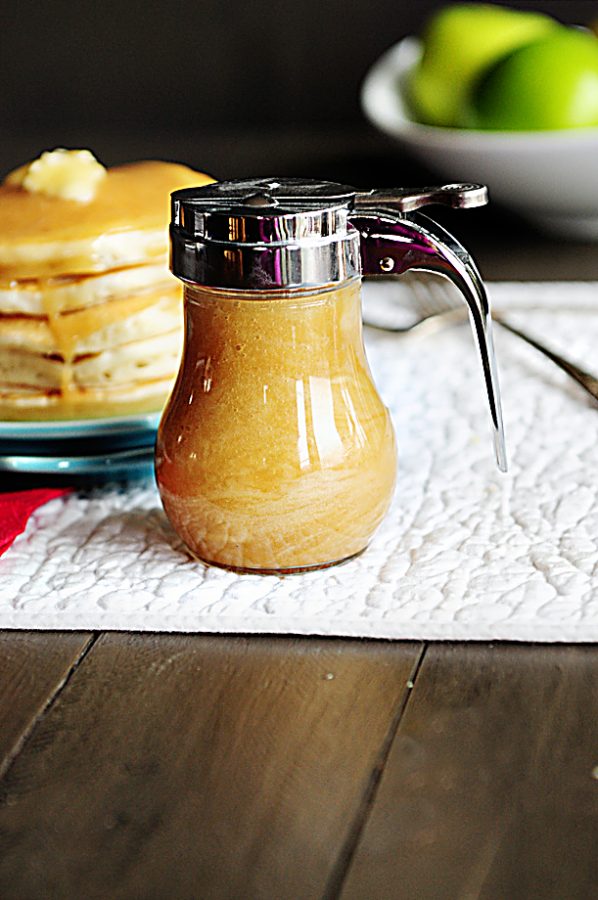 I played around with this recipe all morning trying to get exactly what I wanted when I remembered the very indulgent buttermilk syrup recipe from Chef Brad at Thermador. Reducing the quantity and substituting eggnog for the buttermilk created exactly what I was hoping for!

Are you looking for more holiday inspired breakfasts? I have just the recipes for you!
Eggnog Syrup for Pancakes or Waffles
Creamy Eggnog Syrup for Pancakes or Waffles (or ice cream!)
Ingredients
1

stick butter

3/4

cup

commercially prepared eggnog

full-fat version

1

cup

granulated sugar

1

teaspoon

vanilla

1

teaspoon

baking soda
Instructions
In a large pan (make sure it is large, this syrup will grow when you add the vanilla and soda), place the butter, eggnog, and sugar. Bring to a boil, stirring continuously.

Remove from heat and whisk in vanilla and soda (it will foam)

Serve over hot pancakes or waffles. Enjoy!