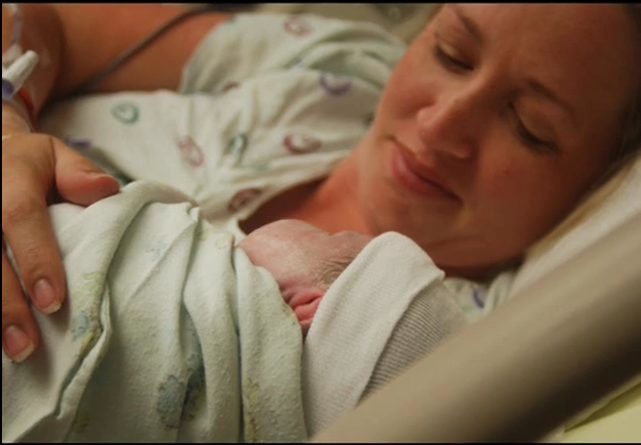 I've always known and hoped that I would be a mom. When I was in Kindergarten, we had a "Star of the Week" program where the star would be interviewed. One of the questions in the interview was "What do you want to be when you grow up?" My immediate answer, firmly stated without any hesitation? "A Mommy."
What I didn't know when I was in kindergarten was how hard being a mom can be. My mom made it look so easy. It wasn't until friends of mine started having kids and then I had kids of my own that I began to understand that being a mom is not all singing, arts and crafts, park playing and sprinkler splashing. From the moment a new baby comes into your life, your role on earth changes and you soon discover that you can't do it well on your own. It truly does take a village.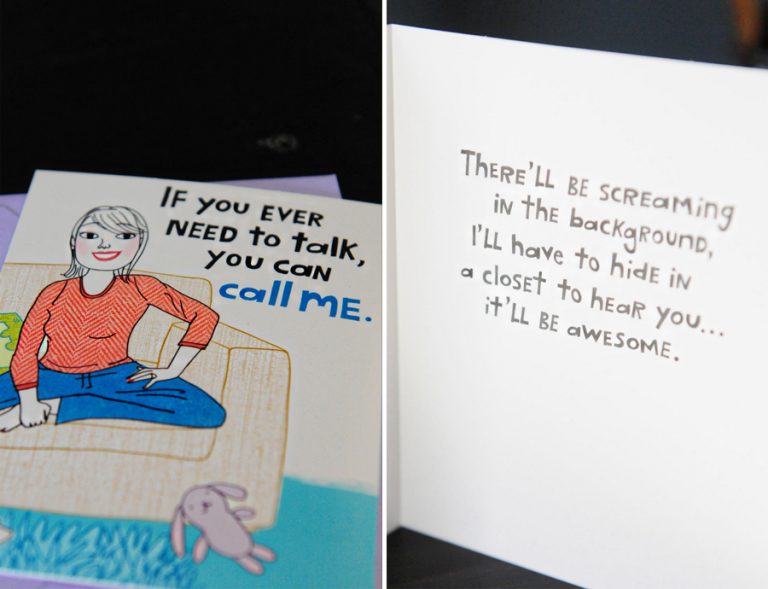 Luckily, I have a pretty awesome village… full of great friends and family who truly care about the well being of my kids. Well, and the well being of me too. Some of the best advice from my village has been…
My friend Amy, a week before Jacob was due, told me to skip the pretty PJ's in the hospital and to opt for either just the standard gown or pajamas you don't care about getting ruined. "You're just going to be a big, fat, fluidy mess."
My friend Ami, when I came to her crying because all the parenting magazines were telling me I was doing everything wrong. "Kris… you have great instincts, but on this one, I don't get it. If you don't like what the Parenting magazines are telling you to do, then stop reading the Parenting magazines!" I haven't picked up one since.
Ami also told me that the first 8 weeks of parenting are a blurry, hormonal hell… something no one dared tell me before. You know what? Especially with the first one, she was right.
My sister, when I called after a rough transition from a money making, working professional to a one income family. "There were times when I dug through the couch cushions to gather up loose change to get milk at the store for the kids. Yes, taking a hit in the bank account is hard, but God tends to provide. What you are doing is worthwhile… the most important job you'll ever have. No salary, even 10 times the amount you were making, could make up for the work you are doing as a mom."
My own mom, whenever I call frustrated by parenting… "Kristen… go take a Midol and call me tomorrow. Everything will be fine."
My friend Sandy, when I mentioned that Nick and I rarely have date nights… "For your kids, you need to invest in your marriage in the exact same way you would your 401K. It's non-negotiable. Take money from your paycheck and put in a monthly date night fund. Keeping your marriage romantic and alive is the best thing you can do for your kids."
My friend, Kristen… also a mother of 4… "Now is when you need to put your super woman cape away and start asking for help. People want to help… stop trying to be the hero and let your friends and those who love you help you when you need it!"
My closest friends on the block, when they see me outside, dragging a screaming toddler through the streets to take the others to school… suddenly that morning a Starbucks shows up on my porch or that evening a bottle of wine appears with 2 wine glasses and a listening ear.
I have a wonderful village… and it is because of them that my kids are turning out to be the special, young people they are. The advice of my friends and family, the offers to lend a hand, the straight forward truths they aren't afraid to share… all of that is something I appreciate more than words could ever express.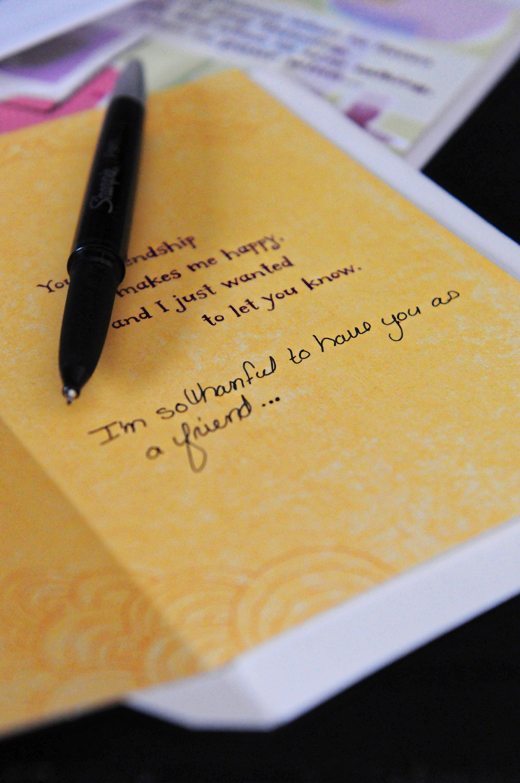 Take a moment, like I did, and share an unexpected card with your friends to say thank you. They may not even remember what they've said to impact the way you parent, but letting them know you remember will mean the world. Oh… and drop by with wine or coffee. After all, it's important to keep your village nice and fueled.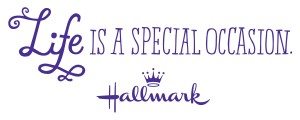 Disclosure: I am honored to be a 2012 paid brand ambassador for Hallmark Life is a Special Occasion. All opinions expressed are my own. For special discounts, product offerings and news about Hallmark, feel free to sign up for their newsletter.