This post is sponsored by Dole Banana Dippers
When I turned 39, I wrote that one of my goals for the next year was to really nurture my friendships. I've been putting relationships with my girlfriends on the back burner for far too long, even though I know how important time with girlfriends can be.
I was thankful when my friends at Dole Banana Dippers suggested having a girls night in…what a great excuse to get together with some of my favorite people!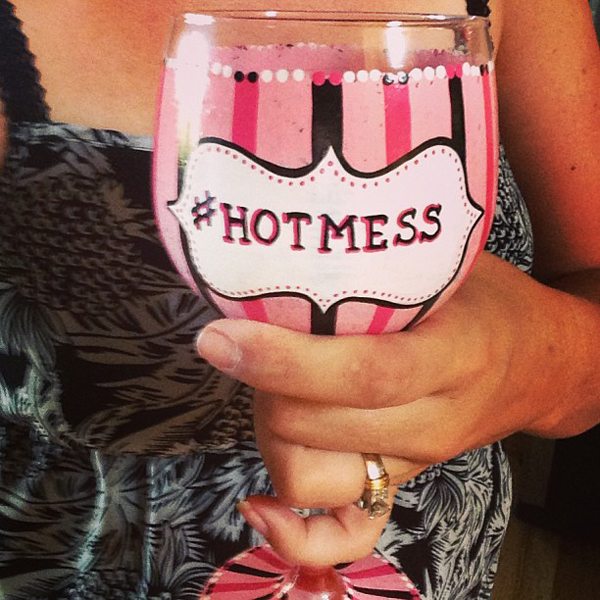 I invited friends who I can be "real" around… you know, the ones who know that deep down, I'm really a hot mess. (Don't you love that wine glass? Check out my friend Renee's online store to get one of your own!)
We kept things casual, enjoyed some wine and great food, like the Chocolate Almond Banana Dippers. We had most important conversations like…why has Kirk Cameron been so over the top with things lately? What's up with the lyrics to Robin Thicke's new song? Where in the world did Richard Marx fall off the planet and go? We're changing the world, one conversation at a time 😉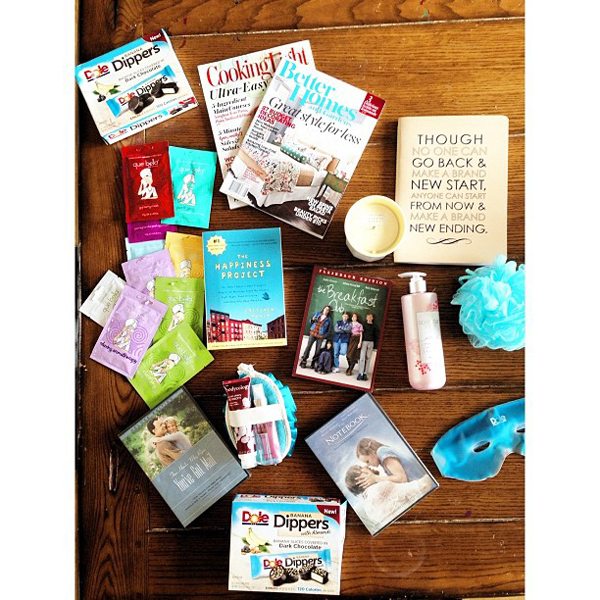 I was also excited to give my friends the opportunity to win some fun prizes. Everyone got to take some things home that will hopefully encourage them to have more girl time! Nothing like The Notebook and a facial to give a gal a break from reality!
A very special thanks to Dole Banana Dippers for sponsoring this girls night in! If you haven't had the chance to try Dole Banana Dippers, you can read more about these indulgent, low calorie treats on this post. You can find Dole Banana Dippers in the frozen treat section of your grocery store.
Disclosure: Dole provided me with product as well as compensation for my time. All opinions expressed are my own.