This giveaway is now closed. The winning comment was from Jeannette at The Whimsical Cupcake. Congratulations, Jeannette and thank you to everyone who entered and shared their Bucket List!
By the time my brother was diagnosed with cancer, he was too sick to be able to mark some things off of his bucket list. I do think he lived with no regrets, but if he had to do it all over again, I bet he would have not put off the things he "hoped to do someday" and instead would have embraced the opportunities as soon as he could. He wasn't given that chance, but guess what? Each and every one of us do have that chance. I've partnered with the organization, Just Ask, to help you start thinking about what's on your Bucket List.
Our friends at Just Ask want you to stay around for a good long while so you can cross activities and achievements off that bucket list of yours. That's why they've developed a test that could save your life—the BRACAnalysis test—by warning you about your chances of getting breast or ovarian cancer.
My Bucket List
I plan to be around for a really long time, which is a good thing because my Bucket List is quite lengthy. Here is my ever-evolving, always changing Bucket List:
1. Travel Route 66 2. Go to the airport, buy a ticket to the 1st place that tickles my fancy 3. Host a summer solstice party 4. Host a winter solstice party 5. Spend one on one time learning hands on photography from someone I truly admire 6. Ride a train through the mountains in Colorado 7. Take kids camping in the mountains 8. Own a house with a wrap around porch 9. Own a house with a screened in porch 10. Leave Kansas 11. Eat bread and drink wine at a cafe in Paris 12. Spend St. Patrick's Day in Dublin, Ireland 13. Take a road trip with no destination in mind 14. Travel by car along the west coast 15. Travel by car along the east coast 16. Take more backroads 17. Take a picture every day 18. Have a vacation home on the beach 19. Re-live our honeymoon (including our friends we met along the way!) 20. Go para-sailing 21. Be a mentor to someone 22. Adopt a grandparent (spend time weekly with a local elderly person) 23. Send someone a "just because" card or email each week 24. Participate in more acts of kindness 25. Significantly change someones life 26. Take each child on a mom / kid trip when they turn 13 27. Learn how to grow a garden 28. Go to Camp Shutter Sisters 29. Become a runner 30. Watch the sun rise and set in Maui 31. Tell the story of 50 people in 50 states 32. Achieve zero debt… live cash only 32. Achieve the art of taking really moody photos 33. Vacation with my husband at a resort like this one 34. to be continued….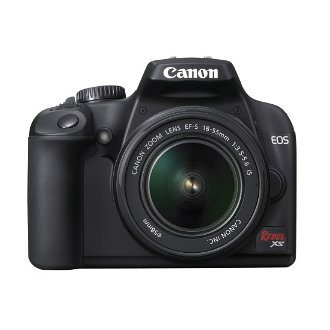 Now It's YOUR Chance to share your BUCKET LIST and Win!!
My friends at Just Ask are giving one lucky Dine & Dish reader the chance to win a NEW Canon Rebel XS 10.1MP Digital SLR Camera with EF-S 18-55mm f/3.5-5.6 IS Lens ($650 value)!! Imagine all the bucket list crossing off moments you could capture with this DSLR by your side. To enter to win, simply leave a comment on this post letting me know the top THREE items on your bucket list! For additional entries do any or all of the following:
Tweet the following: "Help #JustAsk & @DineandDish spread the word about ovarian cancer screening & enter to win a Canon DSLR! http://su.pr/1dXiCY" Leave a separate comment on this blog post when you have tweeted.
Become a fan of Just Ask on Facebook. Return to this blog post and leave a separate comment letting me know you've done that.
Share this giveaway with your friends on Facebook. Return to this post and leave a separate comment letting me know you've done that.
Finally… share a separate comment on this post with three more of your bucket list items!
There are more chances to win from Just Ask below! As for this specific giveaway, all entries must be received by midnight on Monday, November 14th 2011. Winner will be chosen via Random.org. Winner has 48 hours to respond to the winning email or another winner will be chosen via random.org. Must have a valid email address to win.
Do you want even MORE chances to win?
You're in luck!! There is more! Share your bucket list and you have a shot of winning some truly bucket list worthy prizes over at TodaysMama. The grand prizes are:
A family vacation of a lifetime to Universal Orlando® Resort.
A Las Olas Surf Camp Safari
Ski Lessons and stay at Park City Mountain Resort
After entering to win here, head over to TodaysMama and enter the grand prize giveaway!
I'm adding this post to the I'm Lovin' It Roundup on TidyMom
This is a sponsored post on behalf of Just Ask. I have been compensated for my time and Just Ask is providing the awesome prize for Dine & Dish readers. All opinions expressed are my own.
Disclosure: This blog post contains affiliate links. As an Amazon Associate, I earn from qualifying purchases.