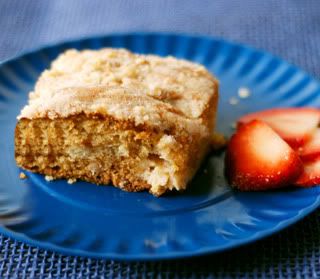 I'm going to start this post off with a self-slap to my face, a shake, and a loud, "Kristen…get a hold of yourself!!!". I need to pull it together, and I need to do so quickly. I have been an emotional wreck this week thinking about my middle daughter, Kelly, starting Kindergarten. I know this is normal for moms… heck, I went through it on a slightly less erratic level last year when Jacob started kindergarten. However, the kicker is… I have an entire year before Kelly starts kindergarten, and I am a wreck NOW.
This crazy irrational emotional business started last week when I was filling in the 2008-2009 school calendar for Jacob's 1st grade year. I started in August, and before I knew it I was already writing "LAST DAY OF SCHOOL" in the month of May. It took me no time at all to zip through the year and get all of the school related functions written in. I feel like with the way time is flying, it is going to be exactly that speedy of a year, and then my darling girl will be setting free to start Kindergarten.
I was emotional when Jacob started Kindergarten. I had apprehension and sadness about my baby leaving the nest. The emotions I am feeling with Kelly are ten times more intense. I honestly believe it is because she is my middle one and because of that has been sandwiched in the middle of these two other kids for most of her life. In relation to that, she has been more independent than my other two and has needed me less. I feel like my time with her has especially zoomed by because honestly, she gets the least of it. She demands the least of it and therefore is the one who is always just content to take what she gets and appreciate it.
I swear, Kelly wakes up some mornings and I look at her and think, "Oh my goodness… when did she get so big? When did she become a little girl instead of my baby? Where did the time go to?"
For the next year, I've decided that what I must do is to avoid the issue. Anytime the word Kindergarten comes up, I am just going to have to pretend I didn't hear it and not even think about it. Otherwise, if I let it build up for the entire year, I will be that mom on the front lawn of the grade school, who is in complete hysterics, being carted off to the mental hospital.
Sometimes, issue avoidance is the best way to go, don't you think? Just like this lovely coffee cake I made this week. Take a look at the recipe and notice the amount of sugar and butter. Yep – a little overboard isn't it? Add to that the cream cheese factor, and your arteries will probably begin to clog up just thinking about it.
That is why my motto is going to be… Just Don't Think About It. If you think too long and hard about the amount of fat and calories in this coffee cake, you will talk yourself out of eating it. Missing a piece of this tasty coffee cake just would not be worth all the fuss over calories and fat.
Just Don't Think About It… that is what I will be doing this year so I don't miss out on life now with Kelly. I will not dwell on the future, but will appreciate and cherish the now. I hope you sit down with a piece of coffee cake and do the same.
Buttery Cream Cheese Coffee Cake, from Recipezaar
1¼ hours | 25 min prep
SERVES 12
CAKE
FILLING
TOPPING
Set oven to 350 degrees (oven rack set to second-lowest position).

Grease a 13 x 9-inch (or an 11 x 7-inch, baking time will need to be increased slightly).

Cream butter with sugar (about 3-4 minutes), add in eggs and sour cream; beat well (about another 3 minutes).

In a bowl, sift together flour, baking powder and salt.

Add the flour mixture to the creamed mixture; beat well until combined (batter will be thick).

Spread more than half of the batter in the prepared baking pan.

In another bowl, cream together all filling ingredients, then carefully spread over the cake batter.

Spoon the remaining cake batter over the top of the cheese mixture (it doesn't have to cover the cake batter completely, I just dot tablespoonfuls over the batter).

For the topping (I most always double the ingredients) mix all ingredients, and sprinkle over cake.

Bake for about 50-55 minutes or until middle feels set and not jiggly.
So, you love coffee cake? Check out these other great recipes from food bloggers around the blogosphere:
Cinnamon Crumble Coffee Cake, from Big City, Little Kitchen