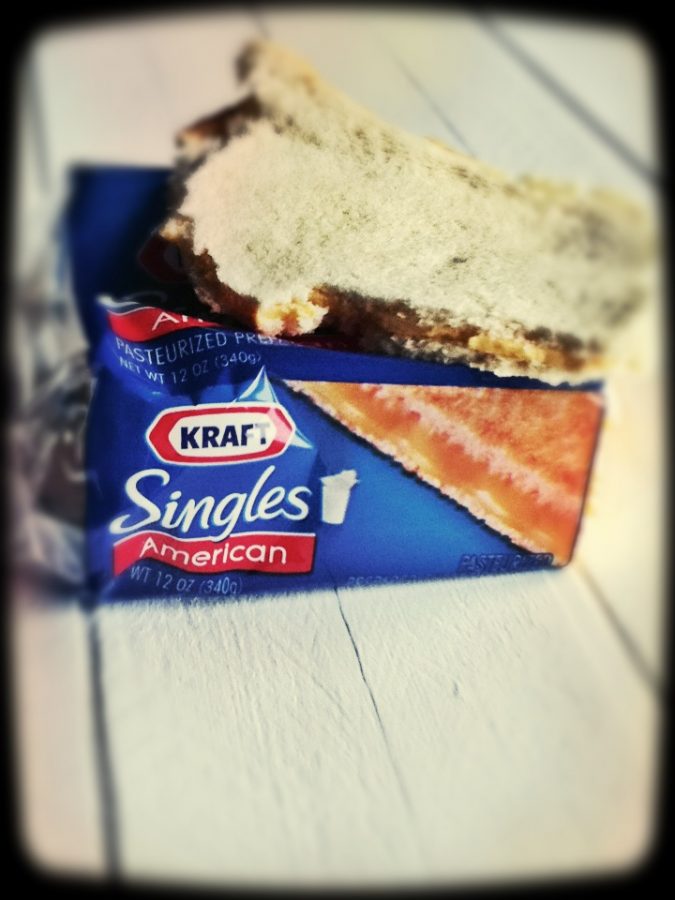 This giveaway is now closed. The winner, chosen via Random.org, was Brenda of A Farmgirls Dabbles! Congratulations, Brenda and thanks to everyone who entered! 
Friends, today I'm going to share something with you that may cause you to deem me as "strange"… and that's okay. This post has to do with growing up, my friend Julie's house, and why I would sometimes come home not hungry for dinner. This post has to do with the ever loving, goodness called a smooshed cheese sandwich.
Julie's mom always had soft white sandwich bread in their pantry. White sandwich bread was a harsh contrast to the bread available at my house, which typically was of the 7 grain variety. Keep this detail in mind as it is critical to my story.
Many days after school I would visit Julie's house. I loved Julie's house not only because she was my best friend, but also because her mom always had soft, white sandwich bread and Kraft Singles. As an after school snack at Julie's I would often make my favorite smooshed cheese sandwich. Smooshed cheese sandwiches could not be made tasty on 7 Grain Bread, so I'd often gorge myself on smooshed cheese sandwiches at Julie's house and come home totally not hungry for dinner.
You may be wondering… "Kristen, what exactly is a smooshed cheese sandwich?" Oh friends, let me tell you. A smooshed cheese sandwich is as integral part of my childhood as, let's say, my mom's spaghetti and meatballs. To make a smooshed cheese sandwich you:
1. Take 2 slices of soft, white sandwich bread. White sandwich bread is key to the art of the smooshed cheese sandwich.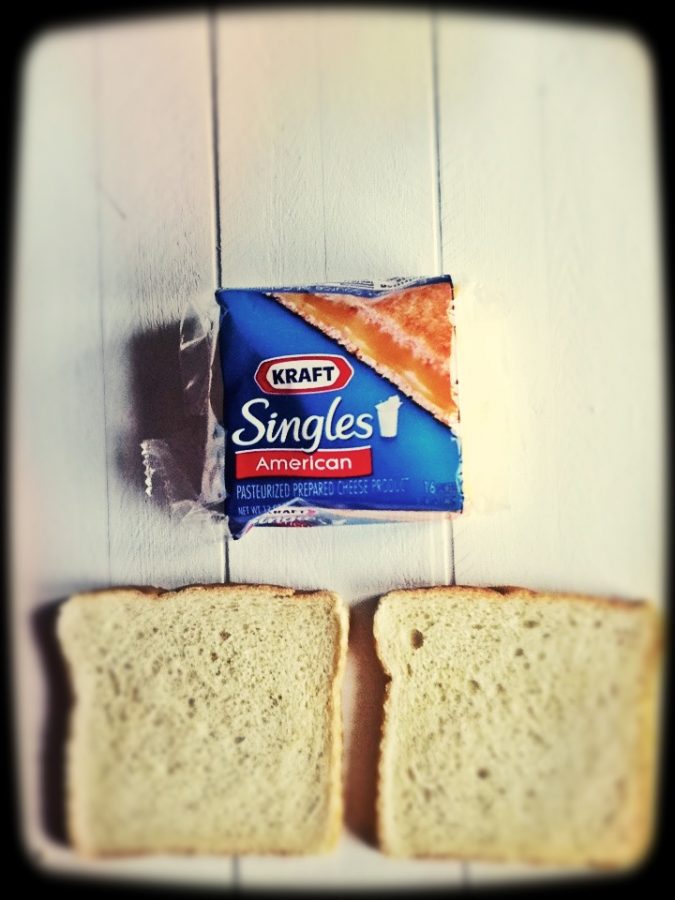 2. Take 1 or 2 slices of Kraft American Cheese Singles (also as important as the white bread). Place the Kraft cheese on the bread and put the top piece of bread onto your sandwich. Don't stop and eat it now… we have one more step.

And now… the most important step in making a smooshed cheese sandwich…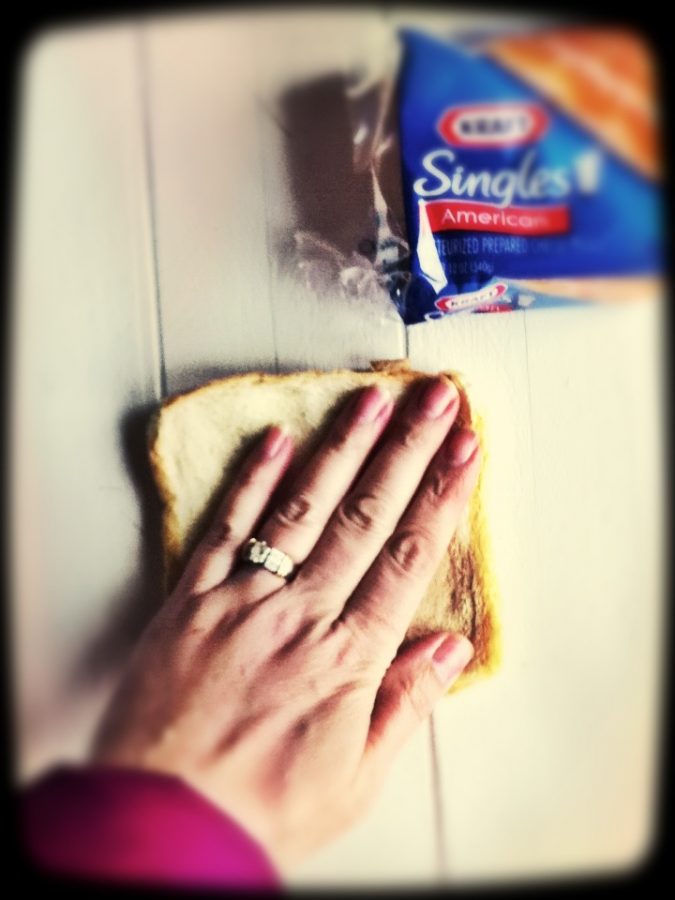 3. Take your hand and "smoosh" or flatten the sandwich. This is the part where you scratch your head and wonder if I've been knocked off my rocker. Maybe so, but don't knock the smooshed cheese sandwich until you try it.
I know there are other smooshed cheese sandwich fans in the world… I've watched you as you've smooshed your sandwich together at lunch time, our eyes have locked and we smiled at each other knowing that we share a special cheese sandwich bond. We *know* how much better a cheese sandwich is when smooshed.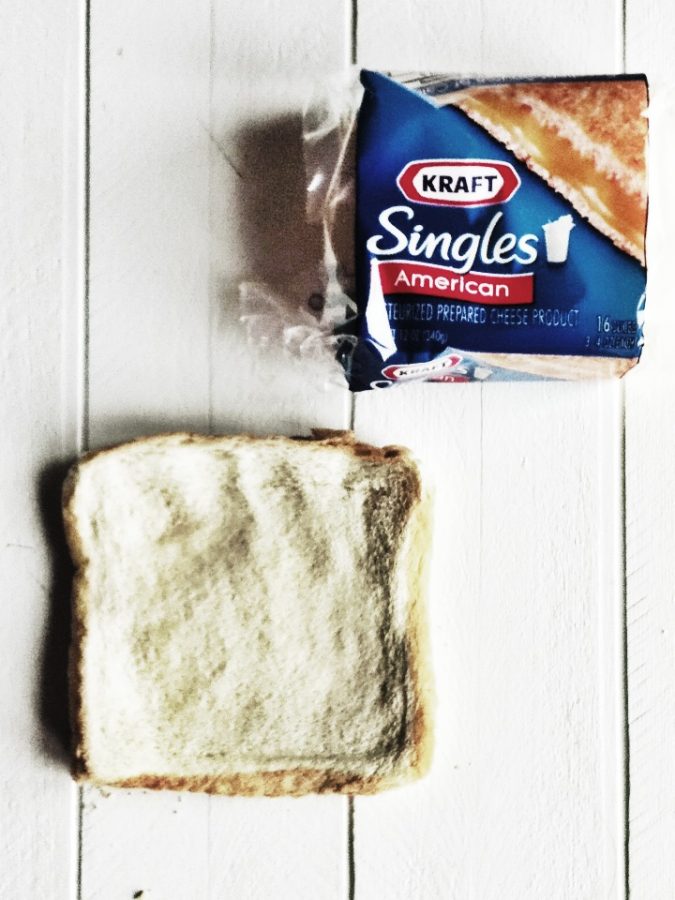 Anyway…. are you still here? If so, I have some fun things to share with you from my friends at Kraft Singles.
There is currently a sweepstakes going on over at the Kraft Singles Facebook page.  Simply by sharing your favorite thing about Kraft Singles on their Facebook page, you can be entered in their Put Your Love on the Map giveaway, with a chance to win $500. There are so many things to love about Kraft Singles. They are made with real milk, they don't contain artificial flavors, each slice is individually wrapped which makes snacking on the go a breeze, and they taste great! Now, head on over to their Facebook page and share why you love Kraft Singles!
Kraft Singles Panini Press and Grilled Cheese Kit Giveaway
Kraft Singles has also provided a great giveaway for Dine & Dish readers… if there are any after my strange smooshed sandwich confession. The giveaway will include everything you need to make a great Grilled Cheese sandwich with Kraft Singles:
1 Panini Press
1 Spatula
Cookie Cutters
Kraft Singles Coupons
To enter the giveaway, simply leave a comment on this post telling me your favorite use for Kraft American Cheese Singles.
For additional entries:
Become a fan of Kraft Singles on Facebook. Return to this post leaving a comment letting me know you completed this.
Tweet the following: "I hope to win the Panini Press & Grilled Cheese Kit Giveaway from @DineandDish http://bit.ly/xeW6YO ". Leave a comment on this post letting me know you've completed this.
All entries must be received by midnight CST on Wednesday, February 22nd. Winner will be chosen via Random.org and will be notified via valid email address.
Kraft Foods is providing the prizes for this program at no cost to me. This program is not administered or sponsored by Kraft Foods or its affiliates, but solely by Dine & Dish. I am one of several bloggers selected by Kraft Foods to participate in the KRAFT Singles "Put Your Love on the Map" program. While I have been compensated for my time, my opinions are my own, and I have not been paid to post positive comments.