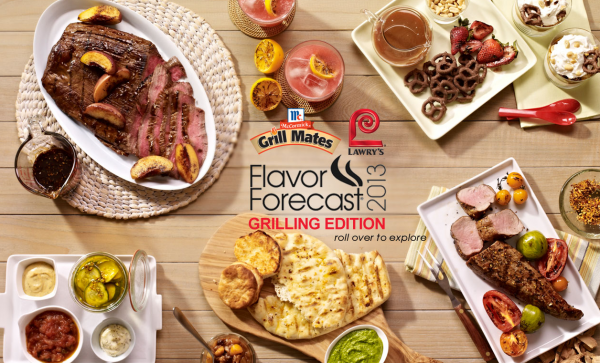 So, this is the summer I finally learn to grill. It's on my own personal bucket list and it is going to happen.
If you follow me on Instagram you may have noticed that my nickname for our grill is "The Ghetto Grill"… case in point…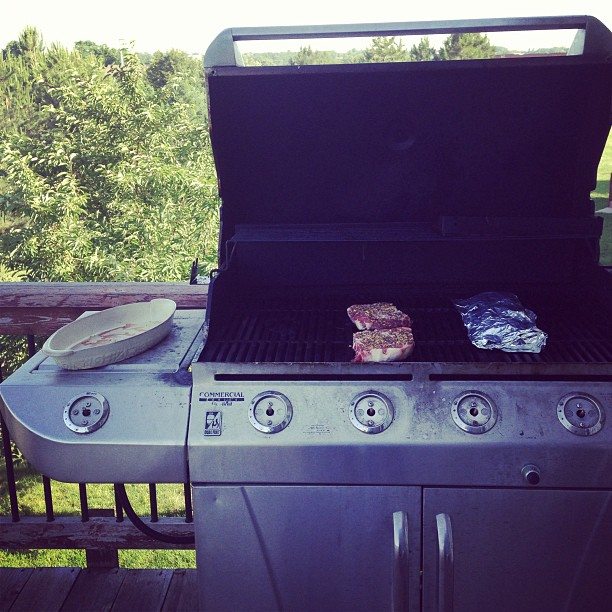 Notice the knobs? They don't exist. So, to turn on the ghetto grill, my husband has rigged some special kind of contraption that involves pliers, an oven mitt, and prayer. It's not pretty, y'all – and our grill has been this way since the first time we used it and the knobs melted off.
The other day I attempted to grill something for the first time and it ended with my husband rushing inside, yelling at me to grab a bucket of water. Ummm… apparently flames shooting up, licking the side of the house is not good grilling form. Who knew?
I will admit to laughing a bit when my friends at McCormick Spices and Seasonings asked me to share their 2013 Grilling Flavor Forecast with you all. They probably don't know that I have a tendency to catch things on fire when I grill – and I doubt burnt to a crisp steak is on their flavor forecast. However, I thought after reading some of their ideas, "What a great guide for me to follow as I learn how to grill this summer!" So therefore, here I am, sharing the 2013 Grilling Flavor Forecast with you, which will include a couple more posts about how I incorporate those flavors into my newbie grilling experience.
I'll be using some of the Grill Mates new products – like Backyard Brew Marinade and Vintage Smokehouse Sauce – to make whatever I create absolutely perfect!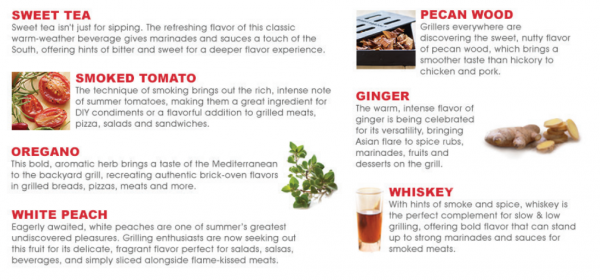 According to the experts at McCormick, the flavors to watch this summer are Sweet Tea, Pecan Wood, Smoked Tomato, Ginger, White Peach and Whiskey.
In addition, DIY Condiments, 5-Minute Marinating, Charred Fruit Drinks (hey – I may be good at this one!), Social S'Mores, Smoke and Spice parings and Breads on the Grill are all techniques and pairings that are hot this year!
To download the comprehensive McCormick 2013 Grilling Flavor Forecast pdf, head on over to the McCormick website.
Let Me know…
Now I want to hear from you… what is the first thing I should attempt to cook on the grill (without burning down the house)? I am bound and determined that this is the last year I'll be reliant on my husband to man the ghetto grill… it's time this girl learns the tricks of the grilling trade.
Disclosure: This is a compensated post on behalf of McCormick Spices and Seasonings. All opinions expressed are my own. Thanks for supporting those brands who help make it possible for me to continue bringing great content to my little space on the web!